Living

Celebrities With Totally Strange (And Possibly Illegal) Pets

590 votes
88 voters
4k views
15 items
List Rules Vote up the strangest celebrity pets.
Celebrities are notorious for outrageous purchases. (We're looking at you, Nic Cage!) But when that purchase is a living thing, it gets weird. Countless celebs have dogs and cats and maybe a bird. But then there are donkeys, micro pigs, illegal monkeys, and even an octopus. (We're looking at you again, Cage!)
That said, here are some of the strangest pets of the stars.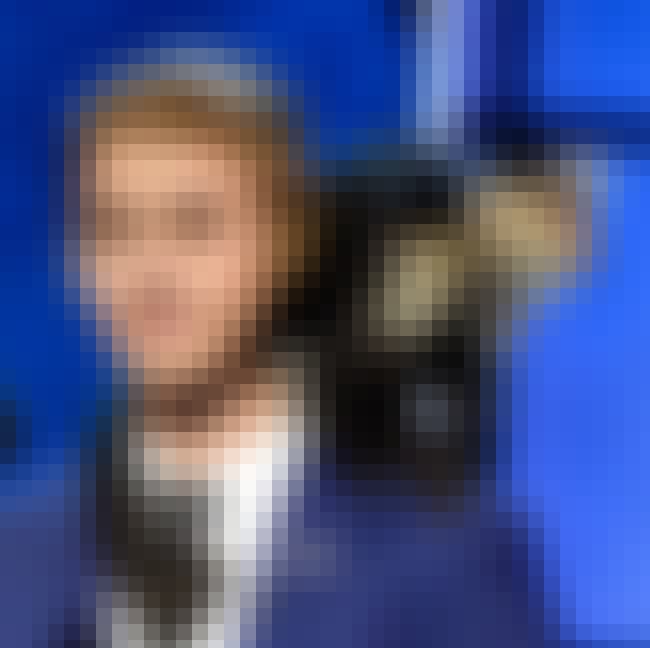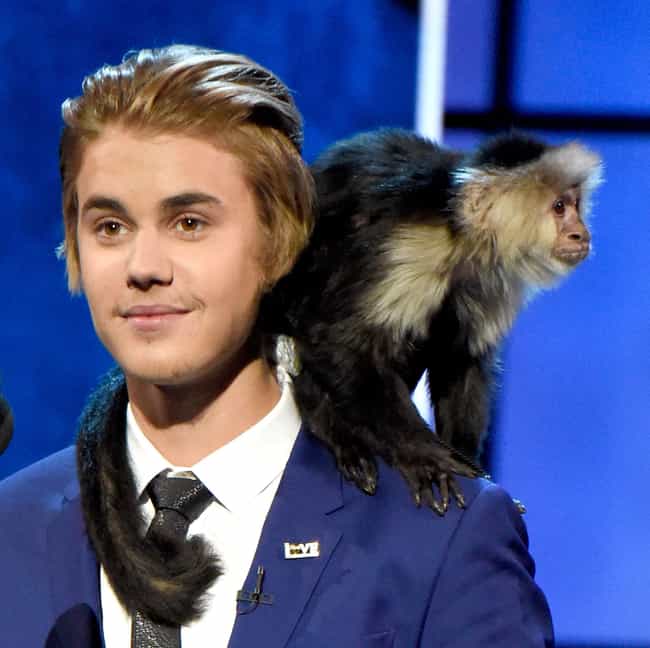 Justin Bieber once made international news for something other than crooning about his recent breakup when it was revealed that he owned an illegal capuchin monkey, OG Mally. The tiny primate was confiscated by German customs officials when Bieber "failed to produce required vaccination and import papers after landing in Munich."
Apparently Bieber had been warned not to travel with "Mally," but did not heed the warning. "I even had it written out that he was a circus monkey and he could travel and all that sh*t," Bieber said. "I had all the right papers. Things get twisted."
Mally never made it back home to Biebs and is living his best life at Germany's Serengeti Wildlife Park.


Should this celeb stick to dogs?
Owning a tiger is is tough business. Just ask Tyga, who probably thought Tyga's Tiger would look cool in the headlines or on a tattoo.
But according to TMZ, Tyga kept the seven-month-old cat at his Ventura County, CA, home, where he reportedly "took good care" of it. Unfortunately it's illegal to keep a tiger in one's home without the proper permitting and facilities, and Tyga was busted after posting photos of the giant feline to Instagram.
Fish and Wildlife authorities swooped in and moved the tiger to a state facility, and sought to charge Tyga with a misdemeanor and a possible six-month jail stint. The tiger is currently living in a non-profit rescue center but has not received a word – or a donation – from Tyga.
Should this celeb stick to dogs?
It was this picture on Instagram of Chris Brown's daughter cuddling with a monkey that got the singer in trouble. Fans freaked out and thought it was a gift for his daughter, which triggered a Fish and Wildlife department investigation.
It was determined that Brown failed to secure a permit for the primate, so agents "served a warrant" at Brown's house, and confiscated the monkey. Brown, as you can imagine, was not pleased — and neither was his attorney.
"As I leave my office in Downtown L.A. and walk past people sleeping on the street on my way to defend people charged by the City Attorney with selling medical marijuana ... now spending taxpayer money on investigating monkey business, this completes the circle on his absurdity," his lawyer said.
Should this celeb stick to dogs?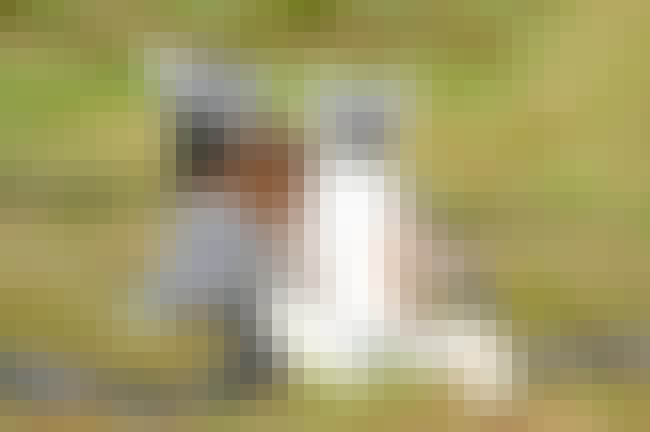 What exactly is a lemur? According to the official California Department of Fish and Wildlife restricted species list, a lemur is a primate, which makes it illegal to possess. That hasn't stopped actress Kirstie Alley, who has 14 of them at her Los Angeles home. It doesn't come cheap.
"I have three new sets of baby lemur twins," she said. "I think it's a little bit rare, but we have three females and each one had a set of twins. I don't recommend them as pets for people because they're very expensive. I have two full-time zookeepers that take care of just them. It costs about $40,000 to keep the lemurs."
The lemurs are even written into her will.

Should this celeb stick to dogs?