Entertainment
Celebrities Who Have Stretch Marks

Updated October 11, 2019
280.8k views
24 items
This list contains information about celebrities who have stretch marks, loosely ranked by fame and popularity. Several famous stars, actresses, musicians, and models have stretch marks. Some of these celebrities developed stretch marks during pregnancies while others developed stretch marks through weight fluctuations. Several famous women openly discuss their stretch marks, candor that is sometimes rare for a celebrity.
Who is the most famous person with stretch marks? Halle Barry tops our list. As you'll see in the pictures, Halle Berry's stretch marks have been spotted when she wears a bikini at the beach. Jessica Alba has stretch marks. She says, "I have a brutally short attention span. It means I'm useless at working out. I get so bored. I have cellulite and stretch marks – and I have a muffin top!"
Kendra Wilkinson has been very outspoken about the fact that she has stretch marks. In 2014, she tweeted, "My stretch marks look like worms on my belly. Sooooo gross. LOL." In an episode of "Keeping Up with the Kardashians," Kim Kardashian went to a specialist to get laser treatment to remove stretch marks from her breasts. You can also check out this list of Kim Kardashian without any makeup. Stretch marks affect lots of people and these celebrities certainly aren't alone.
Other celebs with stretchmarks include Katie Holmes, Kate Beckinsale, Scarlett Johansson, Kate Winslet, Angelina Jolie, Kate Hudson, Britney Spears, Jennifer Hudson, and Jennifer Lopez (yes, even JLo). Even supermodels like Cindy Crawford can't avoid the stretch marks post pregnancy.
Are you surprised that so many celebrities have stretch marks? Share your thoughts in the comments section.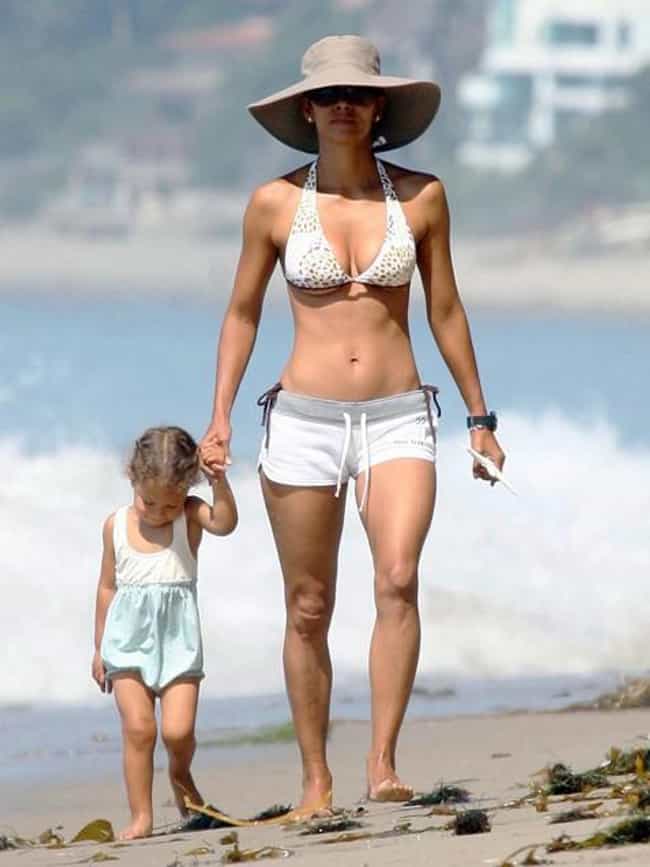 Halle Berry's stretch marks have been spotted when she wears a bikini at the beach.
Born: 1966-08-14
Age: 52
Birthplace: USA, Cleveland, Ohio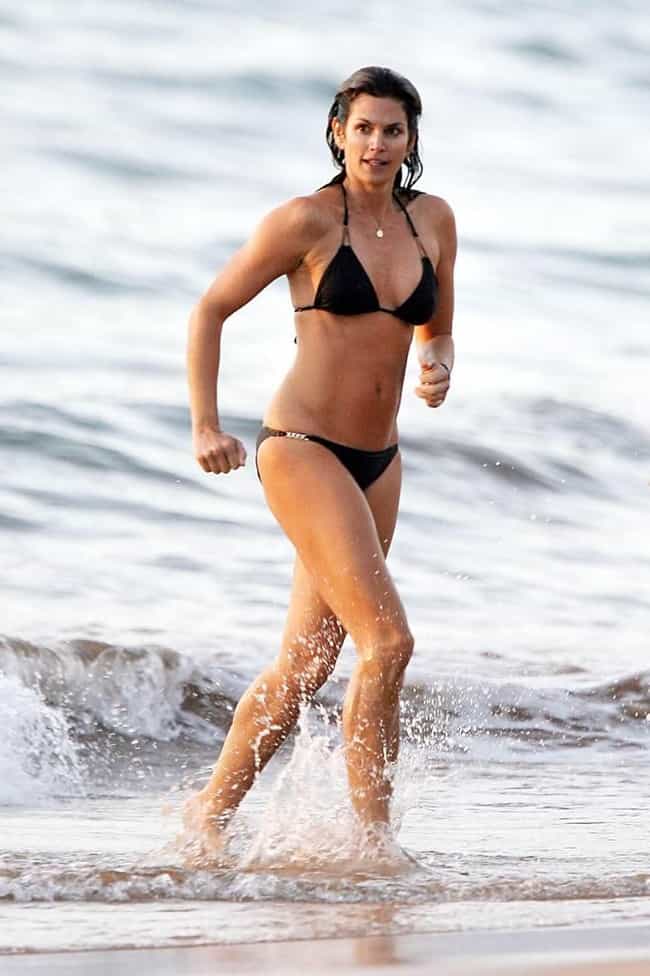 Cindy Crawford hasn't shied away from showing off the stretch marks on her stomach. The supermodel often wears a bikini when hanging out at the ocean.
Born: 1966-02-20
Age: 53
Birthplace: USA, DeKalb, Illinois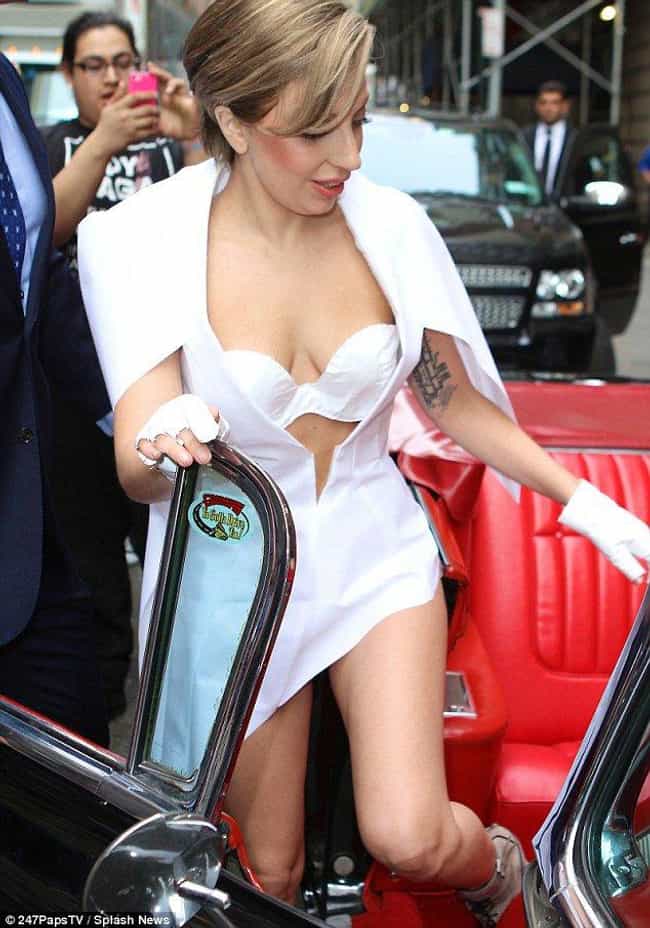 Lady Gaga has stretch marks on her cleavage, and she isn't afraid to show them.
Born: 1986-03-28
Age: 32
Birthplace: New York City, New York, United States of America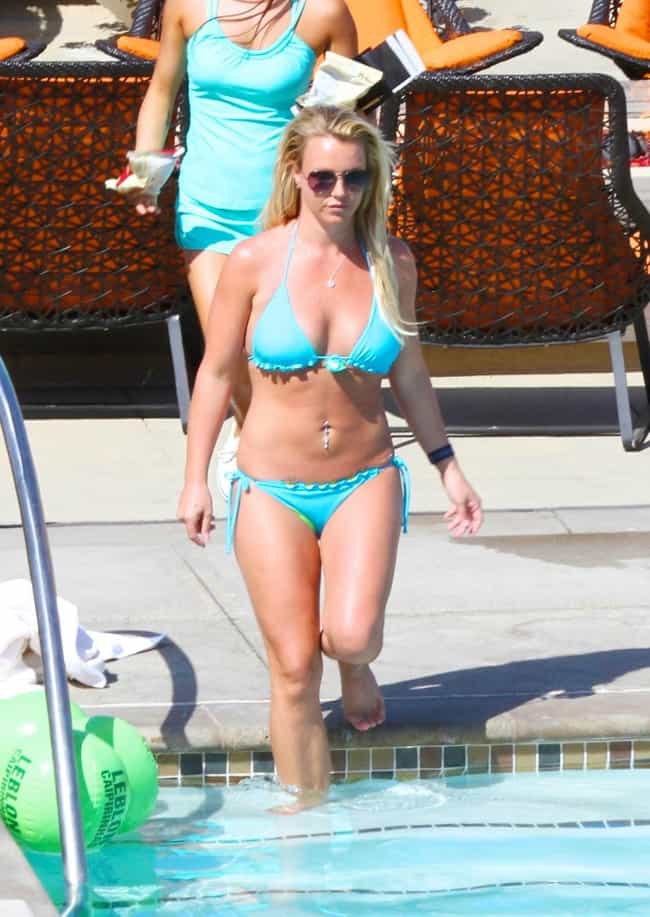 After having two kids, it's no surprise that Britney Spears has stretch marks.
Born: 1981-12-02
Age: 37
Birthplace: McComb, Mississippi, United States of America