Living

Celebrities Who Have Been Married 4 (or More!) Times

Famous people seem to have a knack for binge marrying. Divorces and weddings come and go with such frequency that it can become difficult to remember who's spouse is whose.
What celebrities have the most marriages? This list includes both men who have gone through multiple wives, and women who have gone through multiple husbands. It makes one wonder why someone would be willing to marry someone who has been married countless times before. It would seem fame has yet another advantage.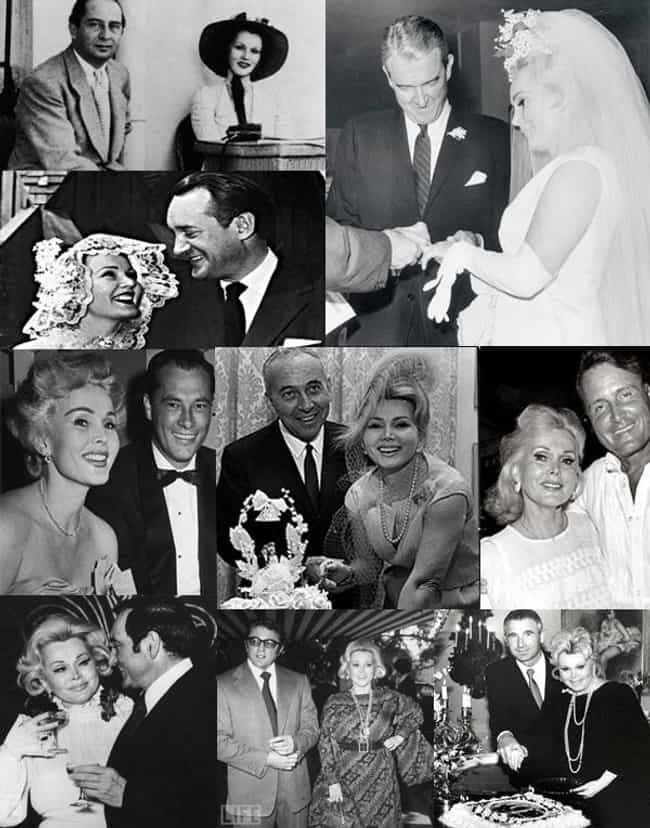 2. Conrad Hilton (1942–1947)
3. George Sanders (1949–1954)
4. Herbert Hutner (1962–1966)
5. Joshua S. Cosden, Jr. (1966–1967)
6. Jack Ryan (1975–1976)
7. Michael O'Hara (1976–1983)
8. Felipe de Alba (1983; annulled)
9. Frédéric Prinz von Anhalt (1986–present)
Age: 98
Birthplace: Budapest, Hungary
Credits: A Nightmare on Elm Street 3: Dream Warriors, Touch of Evil, The Naked Gun 2½: The Smell of Fear, Won Ton Ton, the Dog Who Saved Hollywood, + more
see more on Zsa Zsa Gábor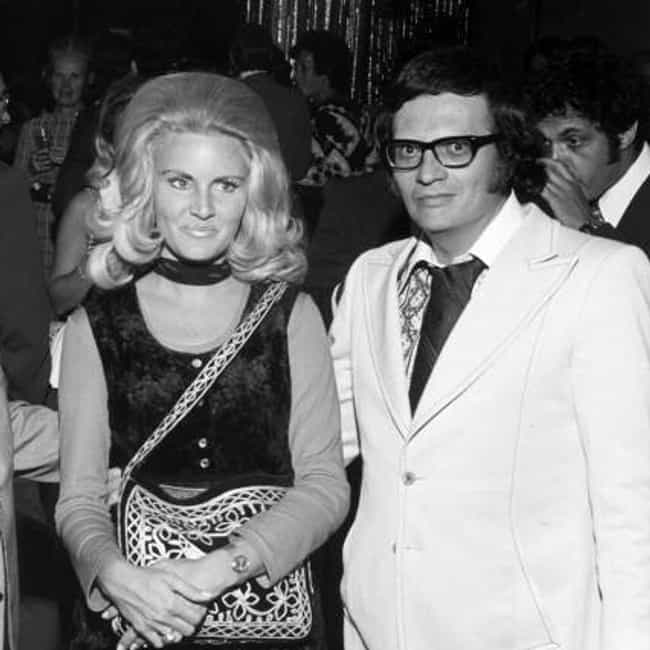 1. Freda Miller (1952–1953; annulled)
2. Annette Kaye (1961)
3. Alene Akins (1961–1963)
4. Mickey Stuphin (1963–1967)
5. Alene Akins (again; 1967–1972)
6. Sharon Lepore (1976–1983)
7. Julie Alexander (1989–1992)
8. Shawn Southwick (1997–present)
Age: 85
Birthplace: New York City, New York, United States of America
Credits: Larry King Now, Larry King Live, We're Back! A Dinosaur's Story, Larry King TNT Extra 3
Also Ranked
#27 on The All-Time Greatest Late Night Talk Show Hosts
#5 on The Best Male Talk Show Hosts in TV History
see more on Larry King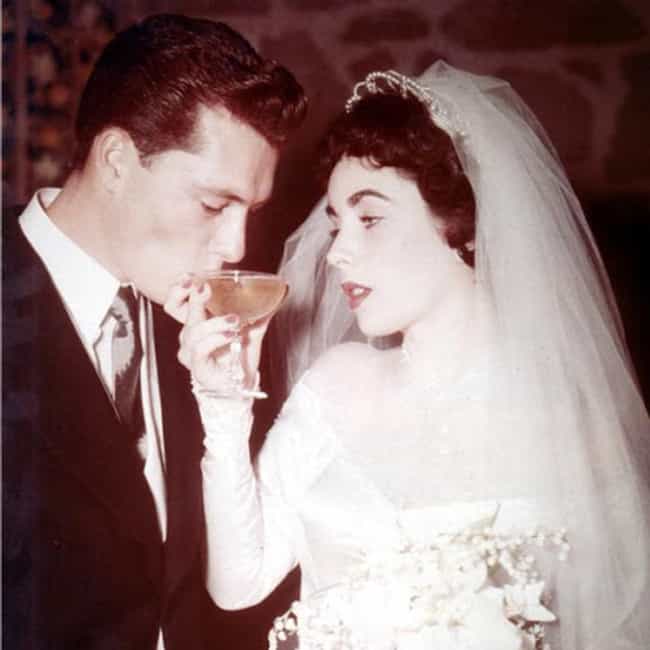 2. Michael Wilding (1952–57)
3. Mike Todd (1957–58; his death)
4. Eddie Fisher (1959–64)
5. Richard Burton (1964–74)
6. Richard Burton (again; 1975–76)
7. John Warner (1976–82)
8. Larry Fortensky (1991–96)
Age: Dec. at 79 (1932-2011)
Birthplace: Hampstead Garden Suburb, United Kingdom
Credits: Giant, Who's Afraid of Virginia Woolf?, Cat on a Hot Tin Roof, A Place in the Sun
Also Ranked
#17 on The Most Beautiful Women of All Time
#60 on The Greatest Actors & Actresses in Entertainment History
#12 on The Best Actresses in Film History
#21 on Oscar Winning Performances from the Past 50 Years, Ranked
see more on Elizabeth Taylor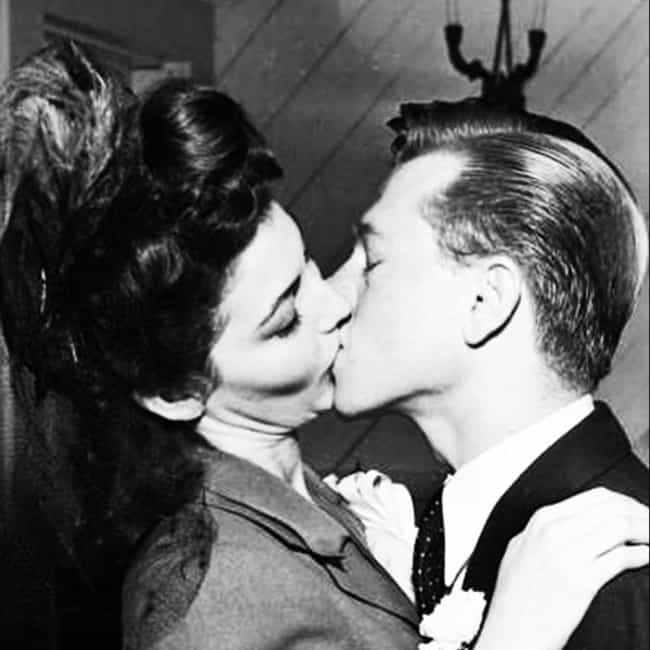 2. B.J. Baker (1944–48)
3. Martha Vickers (1949–51)
4. Elaine Devry (1952–58)
5. Carolyn Mitchell (1958–66; her death)
6. Marge Lane (1966–67)
7. Carolyn Hockett (1969–75)
8. Jan Chamberlin (1978–present)
Age: Dec. at 94 (1920-2014)
Birthplace: New York City, New York, United States of America
Credits: The Fox and the Hound, Night at the Museum, Breakfast at Tiffany's, National Velvet
Also Ranked
#30 on The Best Short Actors
#79 on Which Actor Would You Bring Back for One Final Movie?
#74 on The Most Beloved US Veterans
see more on Mickey Rooney