Celebrity Facts
How Celebrities Spent Their 21st Birthdays

Updated June 14, 2019
12.4k views
22 items
When you're a celebrity and every day is a party (at least that's what it seems like!), how do you top it for your 21st birthday? Maybe you throw an even bigger party (or multiple parties) or you go unexpectedly low-key. For some reason, it's weirdly interesting to think about how celebrities spent their 21st birthdays.
When you're a celebrity, the way you ring in your 21st is a really big deal, usually complete with a party or two - if you're Gigi Hadid - or even five, if you're Paris Hilton. Other celebs, like Cara Delevigne and Justin Bieber, decided to do what a lot of other future 21-year-olds do: they headed to Vegas. And still, other celebs like Ariana Grande and Saoirse Ronin, decided that the happiest place on earth would be the happiest place to spend their twenty-first birthdays.
Other celebrities keep their 21st birthday parties low-key. Paul Dano actually tried to hide his from his castmates on Little Miss Sunshine. Taylor Swift ditched the opportunity to throw a huge shindig and instead opted for a low-key hangout with her parents.
As these celebs prove, you can either go big - really big - or not big at all for your 21st birthday.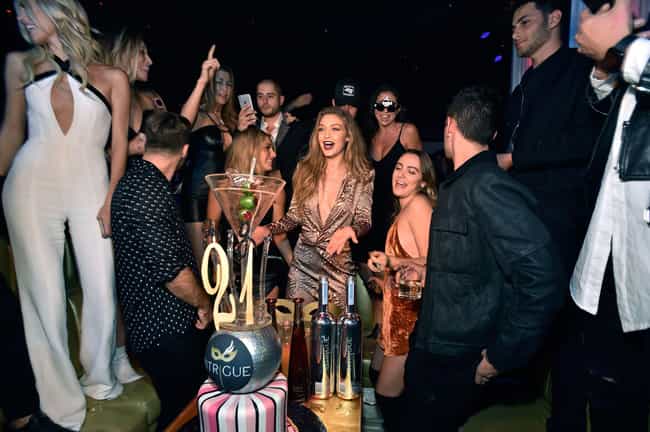 Gigi Hadid actually had two parties to celebrate her 21st. The supermodel's actual birthday is on April 23, but her first party was on April 28, 2016 at The Nice Guy in LA. Naturally, she was surrounded by all of her closest friends, including (of course!) Taylor Swift, Kendall Jenner, Naomi Campbell, Lenny Kravitz, and Kourtney Kardashian.
Her boyfriend, Zayn Malik, showed up to the party a little late, but was of course there. Then just a few days later she jetted off to Las Vegas to party the night away at Intrigue at Wynn Las Vegas.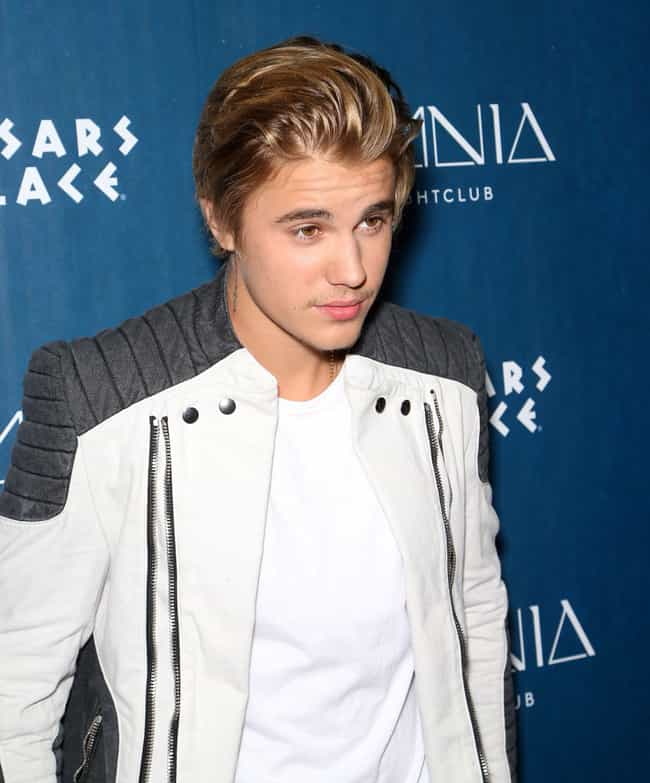 Justin Bieber's 21st birthday was the perfect opportunity for the Omnia's grand opening in Vegas. The club, which was formerly Pure nightclub at Caesar's Palace, hosted the party during it's 3-night grand opening. Bieber allegedly received an estimated $500,000 for attending the birthday party/club opening.
The celeb arrived shortly after 1am on a Sunday where he immediately grabbed a bottle and poured shots for all his friends. He then rearranged the numbers on his '65 black Lincoln Continental birthday cake to read 12 instead of 21. The rest of the night was spent poppin' bottles, dancing, and then singing "Happy Birthday" to the crowd.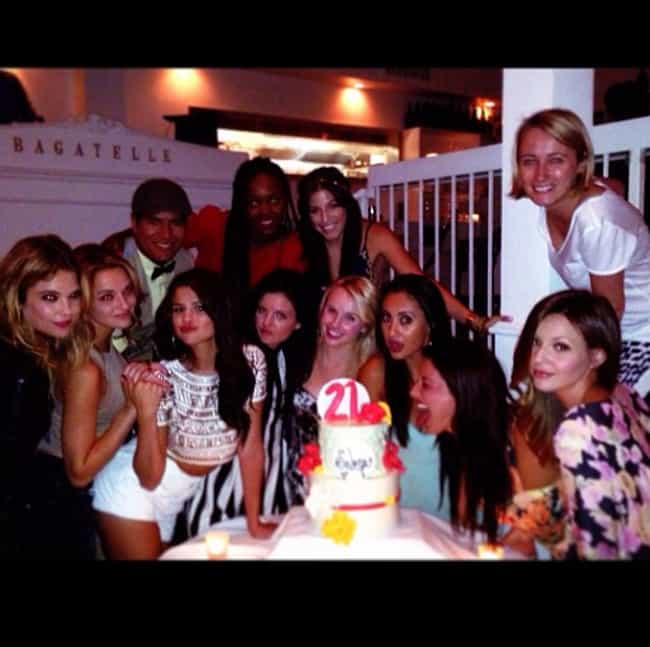 Selena Gomez celebrated her 21st at an intimate dinner with family and friends at LA's Bagatelle restaurant on Monday, July 22, 2013. She posted this pic to her Instagram with the caption: "Thank you to @bagatellela for an amazing bday!!!! It's a birthday WEEK! #werk #becauseIcan."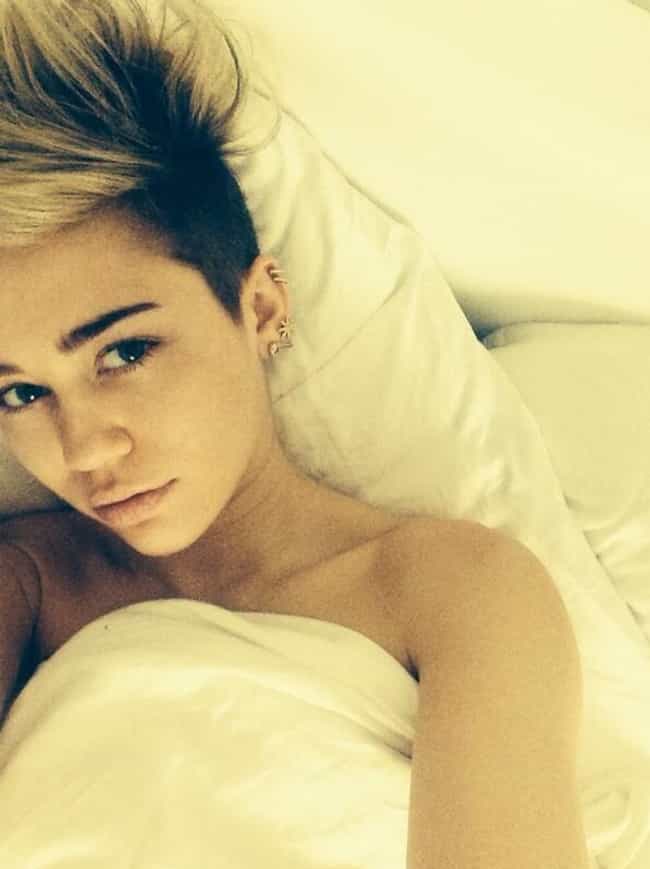 Miley Cyrus turned 21 in 2013, and her birthday party was exactly as you expected it to be. The party took place at Beacher's Madhouse in West Hollywood. Apparently the singer had a birthday cake in the shape of a nude version of herself with pot leaves covering her privates. Party-goers included Kelly Osbourne, Wiz Khalifa, Amber Rose, Emma Roberts, Liam Payne and Niall Horan of One Direction, and Ke$ha. She also received a $24,000 Can-Am Spyder motorcycle from her dad, Billy Ray. She posted this pic to her Twitter feed the morning after the party, with the caption: "Crazy hair / post b-day / @amas todayyyy!,"