Relationships
15 Celebrity Couples Who Started The 2010s Together, But Didn't End It That Way

Updated January 2, 2020
1.5k views
15 items
While many celebrity relationships are over before you can blink, some celebrity couples actually beat the odds and manage to stay together for more than a few months. Unfortunately, that makes their Hollywood breakups all the more sad, and the 2010s had heartbreak to spare.
In the past decade, some of the most familiar Hollywood couples decided to say goodbye for good. Many started the 2010s full of excitement and hope, only to release a shattering statement explaining that their relationship simply didn't work out. Whether their separation involved a divorce or just a breakup, each new announcement felt like a stab in the heart for fans who followed the course of these romances.
From Brad and Angie to the Tatum family, take a look at some of the most famous divorces and tear-inducing celebrity breakups of the 2010s.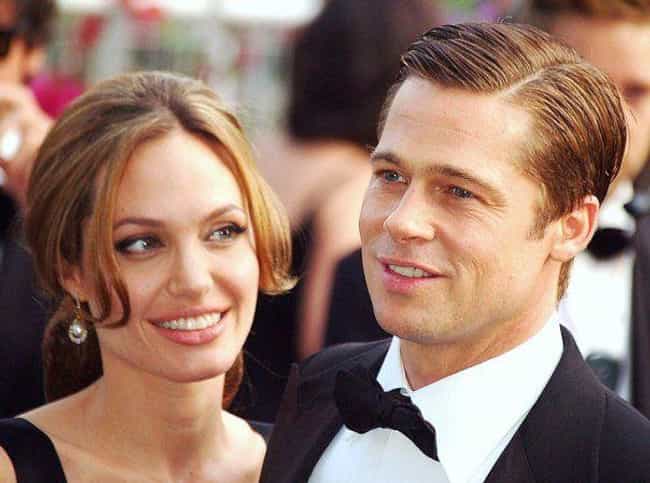 Brad Pitt & Angelina Jolie
The hypotenuse of Hollywood's most famous love triangle, Brad Pitt got together with Angelina Jolie immediately following (and perhaps overlapping with) his high-profile separation from Jennifer Aniston in 2005. The pair met while filming Mr. and Mrs. Smith in 2004 and developed feelings for one another while on set, despite Pitt still being married to Aniston. Immediately after he announced his separation from Aniston in 2005, Pitt and Jolie were seen spending lots of time together.
The pair announced their engagement in May 2012 and married in 2014 in a private ceremony in France. Over the course of their relationship, they had 6 children together: Jolie's adopted son Maddox, the couple's first adopted child together, Zahara, their first biological baby, Shiloh, their second adopted child, Pax, and their biological twins Vivienne and Knox. After many apparently happy years together, Jolie filed for divorce from Pitt in September 2016, citing irreconcilable differences.
Jolie also petitioned for primary custody of their six children. Although neither Jolie nor Pitt talked about the reasons behind their divorce, most speculation revolved around Jolie's distaste for Pitt's treatment of the children. The pair were declared legally single in April 2019.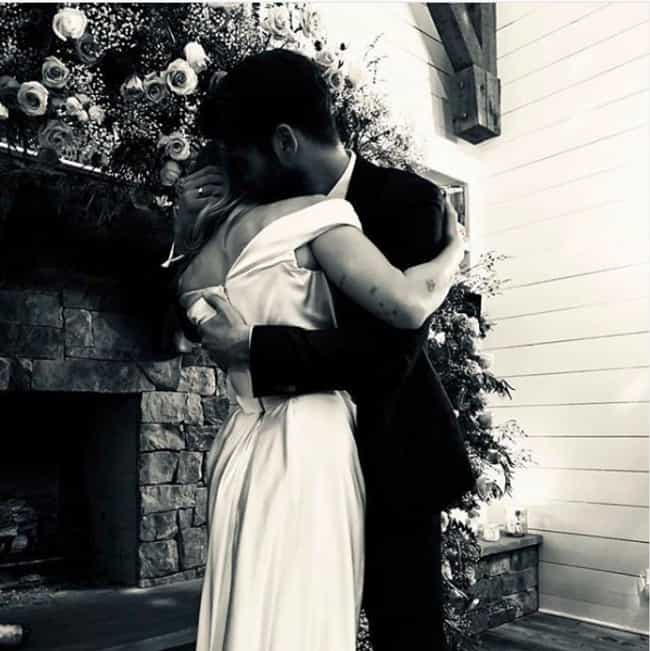 Liam Hemsworth & Miley Cyrus
Liam Hemsworth and Miley Cyrus's fraught relationship history began in 2009, when they met on the set of The Last Song. Although they talked openly about their friendship, neither Cyrus nor Hemsworth confirmed their relationship until they walked the red carpet together in March 2010. The relationship seemed short-lived, however, as Cyrus and Hemsworth called it off for the first time that August.
That first split started a decade-long on-and-off cycle for the young couple. They were spotted together a month later, only to break things off again. They reunited in March 2011 and stayed together for a while, this time announcing an engagement in June 2012. Over the next year, the relationship was plagued by rumors of a breakup. While the stars vehemently denied problems in their romance, they announced another breakup in September 2013.
The stars stayed apart for a few years, each pursuing other relationships. Sometime in 2015, the couple reunited, though they didn't publicly confirm their relationship until May 2016. They announced that their engagement was back on that October. Things were relatively quiet for the next couple of years until Hemsworth and Cyrus shared photos of their wedding on social media in December 2018. It was an intimate and quiet ceremony in Nashville with only close friends and family.
While most people thought the wedding meant Cyrus and Hemsworth were together for good, they announced in August 2019 that they were separating again after less than a year of marriage. Rumors, and Cyrus's music, indicate that Hemsworth's substance use may be at the root of their problems. While Cyrus has moved on quickly to other relationships, only time will tell if this latest split will be their last.
The news of Anna Faris and Chris Pratt's split was particularly shocking: They seemed like a particularly loving (and lovable) couple. Although this pair grew up just 20 minutes away from one another, they didn't meet until they starred in Take Me Home Tonight in 2007. Faris was still married to Ben Indra at the time, and Pratt didn't make a move until their divorce was announced. However, he later told the world that the couple fell in love on set. The pair dated throughout 2007 and got engaged in 2008. They married in 2009 in Bali.
Faris and Pratt lived happily for a few years before giving birth to their son Jack in 2012. They were fairly open about their relationship in the years that followed. They discussed Faris's love for feeding Pratt, Pratt's tradition of braiding Faris's hair, and the couple's belief that they were meant to be together. Pratt took some time off filming in 2016 to spend a few months with his family, and Faris shared that his newfound star status (coming off his participation in the blockbuster Guardians of the Galaxy and Jurassic World franchises) had been a difficult adjustment for their relationship. Still, the couple were vocal on social media about their love for one another, making the announcement of their separation in August 2017 particularly shocking.
In their social media statement, the couple announced that they tried hard to make their relationship work and that they were "really disappointed" by its end. They said they were ready to focus on the co-parenting of their son, despite the end of their eight-year marriage.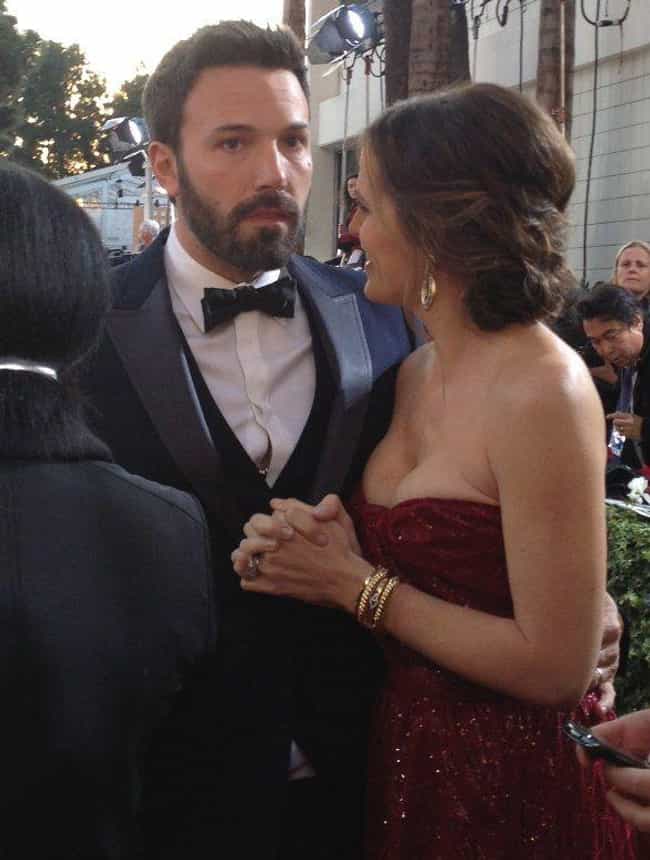 Ben Affleck & Jennifer Garner
Ben Affleck and Jennifer Garner first met while filming Pearl Harbor in 2000. They went their separate ways for a couple years until they worked together again on the set of Daredevil in 2002. Although both were in relationships at the time, Affleck later said that Daredevil was when he and Garner really fell in love. After separating from their respective partners, the couple made their first appearance as a couple in 2004 when they attended the World Series.
After dating for a while, Affleck proposed to Garner on her 33rd birthday in April 2005. They married later that year in an incredibly private four-person ceremony at Parrot Cay in Turks and Caicos. By fall 2005, Garner was sporting a well-defined baby bump. Their first daughter, Violet, was born in December 2005, followed by daughter Seraphina Rose in January 2009 and son Samuel in February 2012. After a few more happy years, Garner and Affleck announced their divorce in June 2015 after 10 years of marriage.
Rumors at the time claimed Affleck had been dating the couple's nanny prior to their announcement, though they had been separated for months before that. Garner later affirmed that the relationship with the nanny had nothing to do with their decision to divorce. Instead, she claimed that the marriage just didn't work and that the adjustment period following their split was difficult for everyone involved.