Living
Celebrity Couples Who Broke Up In 2019

January 3, 2019
13.7k views
34 items
It's not that people love bad news, but celebrity breakups are always one of the hottest topics in Hollywood. Even if you kind of guessed what celebrities are getting divorced, this list of recent celebrity breakups and couples who broke up will confirm which stars have taken a recent turn for splitsville. Keep current on your heartbreak and up to date with which celebrity couple just broke up, and who is dealing with divorces, drama, and separations.
What celebrity couple just broke up? This list will always have you covered with up-to-date celebrity divorces, as well as such info as what celebrity couple broke up today. Recent Hollywood divorces can be so scandalous because of infidelity, massive alimony settlements, and other drama. Bookmark this list and you'll never again have to wonder, what celebrities are getting divorced.
The short-lived romances of stardom are often the sweetest, flames that fanned on set and burned out too fast. These Hollywood breakups happen all the time. But they can't reach the drama of famous divorces from well-established celeb couples who have been together for years. Twitter usually erupts into havoc over celebrities getting divorced. Fans will even go on rants on social media discussing recently divorced celebrities making them no longer believe in love.
Whether you're that emotionally invested or are simple curious about who is divorcing in Hollywood, this list is a great reference. No matter if it was a passionate fling or something that seemed like it would last forever, this comprehensive list of celebrities who broke up in 2019 will keep you in the know on the latest famous divorces and breakups.
Gigi Hadid and Tyler Cameron
Rumors that supermodel Gigi Hadid and Bachelorette alum Tyler Cameron were dating began circulating in August of 2019, when they were spotted on dates and even at Hadid's grandmother's funeral. But by October, it seemed they were both once again single, with Cameron referring to her as a friend.
One month later, on Friday, November 8, both Gigi and Tyler unfollowed each other on Instagram. This has been taken as confirmation of their earlier break up.
Teen Mom's Jenelle Evans announced her decision to end her marriage to husband David Eason.
"With time away from Teen Mom, I've started to look at my life differently and I know I need to make changes. I'm starting that now," Evans said in an Instagram caption posted October 31, 2019. "The kids and I have moved away from David. Nobody gets into a marriage expecting it to end but I know that's what is best for me, and for my kids. Today I've filed papers to start that process. I appreciate the support from everybody who has asked how I am. Me and the kids are doing great. We need some time to be together, but you'll hear from us again soon."
The breakup comes six months after Eason shot and killed the family's dog, Nugget, after it attacked their 2-year-old daughter. After the controversy, the couple temporarily lost custody of their daughter and Evans's two sons from a previous relationship.
Evans and Eason married in September 2017.
see more on Jenelle Evans
Demi Burnett And Kristian Haggerty
On October 31, 2019, Bachelor star Demi Burnett and Kristian Haggerty announced on their Instagram accounts they had called off their engagement.
The pair knew each other and dated before Burnett left to film Bachelor in Paradise. Haggerty arrived on the show to win her over, and they eventually got engaged during the Bachelor in Paradise season finale. Haggerty's introduction to the show meant the pair became the first same-sex couple in Bachelor Nation history.
People reported that Burnett and Haggerty had not posted anything about each other on social media since September 19, 2019, which led to online speculation about the couple.
"With a heavy heart full of love for one another we have decided it is best for us to take a step back from our relationship," Burnett and Haggerty each wrote in their Instagram posts. "We ultimately want what is best for us in the long run and for us right now, that means being apart and growing individually."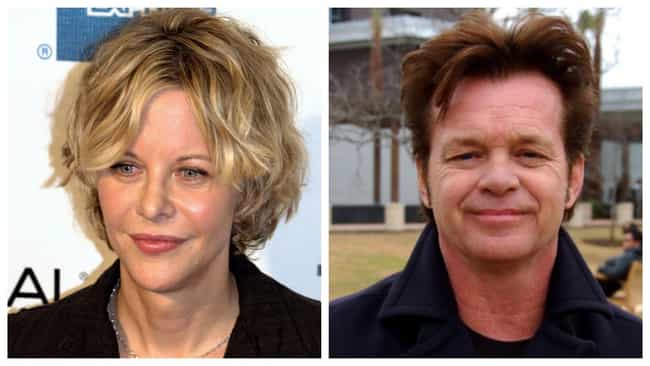 Meg Ryan and John Mellencamp have called off their engagement after eight years together, according to Us Weekly. Rumors about their relationship started when Ryan was seen in Los Angeles without her engagement ring. "She'd had enough and ended [their engagement]," a source told Us Weekly. "She has no regrets."
The actress announced her engagement to the singer on Instagram in November 2018. She wrote "ENGAGED!" as the caption for a drawing of the couple.
Ryan and Mellencamp broke up previously in 2014 and 2017, but got back together each time.
see more on Meg Ryan