Entertainment
The Greatest Hollywood Comebacks of All Time

10.2k votes
1.5k voters
376.3k views
15 items
List Rules Vote for the stars whose fall was followed by the greatest rise. Only add actors who have worked in the past 30 years.
Great celebrity comebacks are rare – in a world ruled by fickle fame, it's not always easy for actors and actresses to recover from career misfortune. What are some of the best examples of impressive celebrity comebacks for actors and actresses of the past 30 years? The world of Hollywood actors is riddled with disappointment and overbearing egos, but what about stars who once had it all, fell out of favor, then rose from the wreckage and transformed their prior misfortunes into renewed successes?
Below is a list of the best film actor comebacks of all time. These celebrities made major comebacks even when the world didn't think they could do it. Vote up which celebrities you think have had the greatest comeback to their career, and let's welcome everyone back into the game.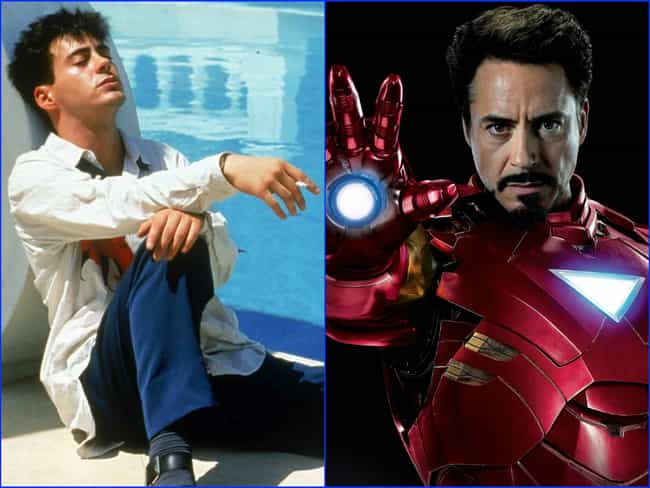 The son of notoriously bizarre underground filmmaker Robert Downey Sr., Downey, Jr. became associated during the '80s with the so-called "brat pack," appearing mainly in films for disgruntled youths like Less Than Zero and Weird Science.
Downey, Jr.'s career during the '90s was characterized by flamboyant drug problems and multiple arrests. This culminated into a three-year-prison sentence toward the end of the decade, which was later reduced to one year with a hefty fine.
After a few hiccups, Downey, Jr. has managed to stay clean and has become a more beloved public figure than ever, winning the hearts and minds of filmgoers all over the nation and the world with his portrayal of Tony Stark in Marvel's
Iron Man
films.

Was this a great comeback?
see more on Robert Downey Jr.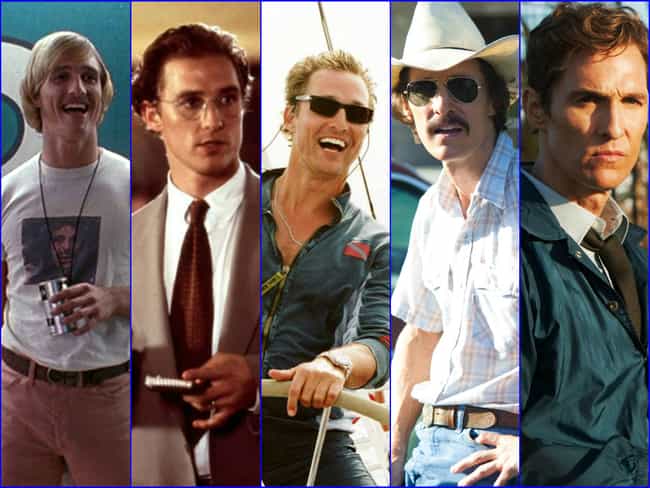 A series of prominent dramatic roles during the '90s – including A Time To Kill, The Newton Boys, and Amistad – established McConaughey as a Hollywood heavyweight. During the 2000s, however, he slipped gradually into B-list status, becoming better known for fluffy, annoying-looking romantic comedies like How To Lose a Guy In 10 Days, and The Wedding Planner.
In recent years, McConaghey has moved away from lighter fare and aligned himself once again with darker, more challenging material, regaining both critical respect and fan worship as a result. In 2013, he appeared in
Dallas Buyer's Club
and
The Wolf of Wall-Street
(both nominated for Best Picture Oscars). Perhaps his most compelling recent appearance was as Rustin Cohl in HBO's critically-acclaimed first season of "True Detective."

Was this a great comeback?
see more on Matthew McConaughey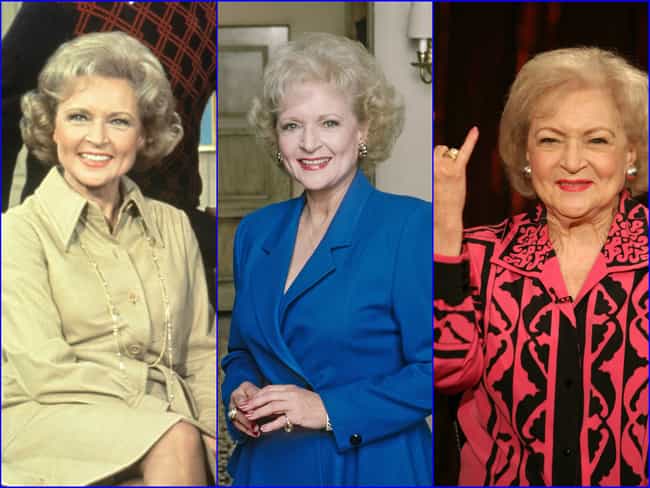 Known for her treacly, two-faced matronly characters, Betty White rose to iconic status starting in the '60s. Bitingly hilarious in front of the camera, White was also recognized for her influence behind it – she the first woman ever to produce a TV sitcom and was the first woman to win an Emmy as a game show host.
During the '70s, White enjoyed new levels of recognition after landing a role as a recurring character Sue Ann Nivens on "The Mary Tyler Moore Show," and her fame extended into the '80s with her now legendary role on "Golden Girls."
Though she continued to turn up in minor roles during the '90s, it appeared for a while that Betty might finally be entering a reluctant dotage. Starting in the early '00s, however, her visibility began a gradual resurgence, culminating in her legendary appearance as a host of "Saturday Night Live" in 2010. Today, Betty remains a visible and beloved comedy icon and makes frequent, celebrated appearances in both film and television.

Was this a great comeback?
see more on Betty White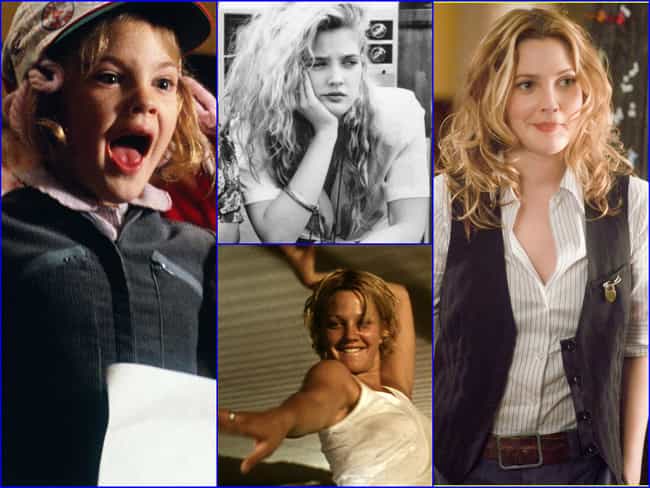 Definitely one of the youngest people in the industry to go nuts and make a full recovery, Drew Barrymore has been starring in movies since early childhood and published a drug memoir at the tender age of 14. As a child, Barrymore spent half a decade as Hollywood's adorable moppet du jour, appearing in Cat's Eye, Firestarter, and Stephen Spielberg's E.T. Known for precocious and rebellious behavior, Barrymore's career ground to a halt in in 1989 when she was forced into rehab twice, once for cocaine addiction, and then a second time for trying to kill herself.
Barrymore's public image turned around in 1995 when she starred alongside Whoopi Goldberg and Mary Louise Parker in
Boys On the Side
, playing a wild and impulsive young woman, much like herself, attempting to escape from an abusive relationship. The following year, her memorable appearance in Wes Craven's
Scream
cemented her return to prominence. Barrymore has gone on to write, direct, produce, and star in numerous Hollywood productions.

Was this a great comeback?
see more on Drew Barrymore