VOTE
29 Celebrities Who Have Shown Up In Comic Books

2.9k votes
625 voters
30.4k views
29 items
List Rules Vote up your favorite celebrity appearances (as themselves) in comic books
Famous people have made comic book cameos almost as long as comics have been on sale. Comics are a fantastic medium for a lot of things: conveying important morals to kids, spreading the word on big issues, telling larger than life stories, and, of course, creating mutually beneficial publicity for publishers and celebrities.
It was more common back in the Silver Age of comics (Superman has teamed up with everyone), but celebs would try to up their exposure by appearing in the funny pages. Everyone from the cast of SNL to Muhammed Ali showed up for one reason or another. Nowadays, famous people don't appear in comics as often, but it does happen. Barack Obama has teamed up with Spidey, Tim Gunn has worn Iron Man's armor, and Charles Barkley has gone toe-to-toe with Godzilla.
Whatever the reasons for these team-ups, they found superheroes battling alongside recognizable real-life figures. These celebs got the chance to do what every kid dreams of, teaming up with their favorite heroes. These are the celebrities who've appeared in
comic books
!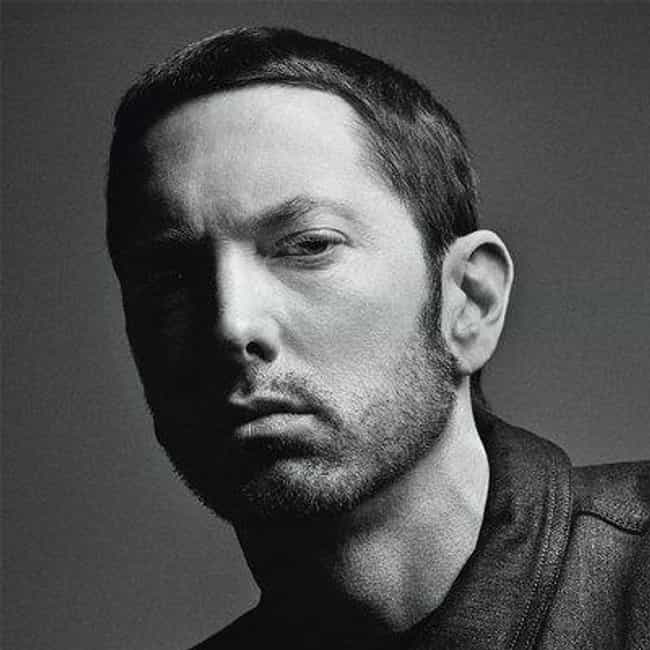 Eminem loves Marvel Comics, often referencing Marvel heroes. It just makes sense that he'd team up with one of the most violent and aggressive Marvel heroes out there, going on an adventure with the Punisher.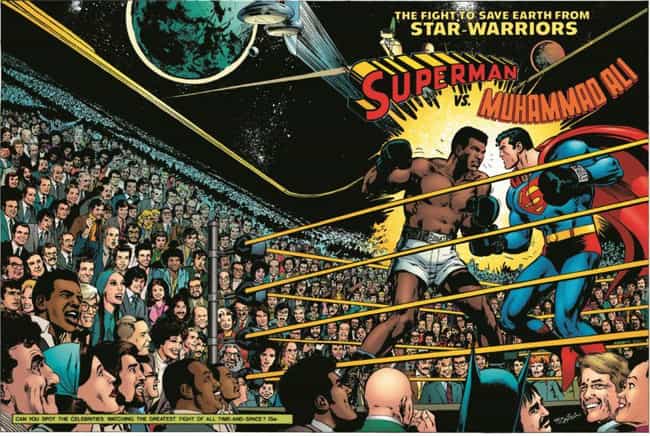 This was one of the most hyped comics of all time. Muhammad Ali and Superman squared off in their heyday. Spoiler alert: the guy without the cape or superpowers wins the match.
It's not just modern presidents who've gotten to show up in the funny pages. Abraham Lincoln has appeared quite a few times. He's teamed up with both Cap and Spidey, he's appeared in DC's Flash comics, and he's even come back as a zombie ready to brawl with Deadpool.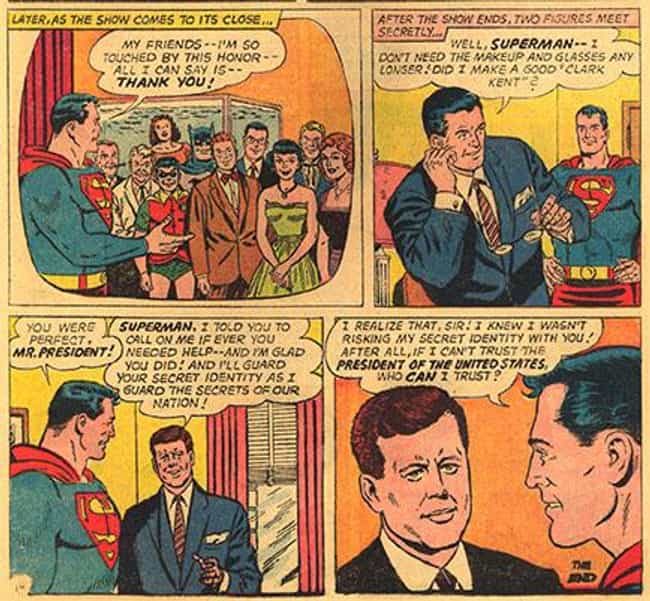 This is a team-up that benefited both John F. Kennedy and Superman. In need of a symbol of fitness to promote health in America, JFK works with the fittest man on the planet: Superman. In return, Kennedy posed as Clark Kent to draw attention away from Supes in an adorably quaint issue.