Feuds
The Biggest Celebrity Feuds of 2019

March 5, 2019
13.5k views
8 items
There is something impressive about celebrity feuds. Whether they're a beef that began for a legit reason or something that seems to have been blown out of proportion with time, the worst celeb fights are like watching the gods battle. It can be hard to keep track of celebrities who hate each other and why, but this list of 2019 celeb feuds will keep you informed on the latest celebrity fights.
When half of a celebrity's job is keeping their name and current projects in people's minds, many turn to social media to stoke the excitement of the crowd. It works, but it also can lead to vicious celeb Twitter fights, or complicated call outs spilling from a star's Insta story into their grid. Staying off social media doesn't keep a star safe from hate, and perceived slights and actual shade keep the fires burning.
When it comes to celebrity fights in 2019 it's tough to escape unscathed. Even staying silent can make a celeb look bad. On this list of the biggest celebrity feuds of 2019, the only winners are the ones who live for drama. Which celebrity feuds totally took over your life in 2019?
Bow Wow vs. Wendy Williams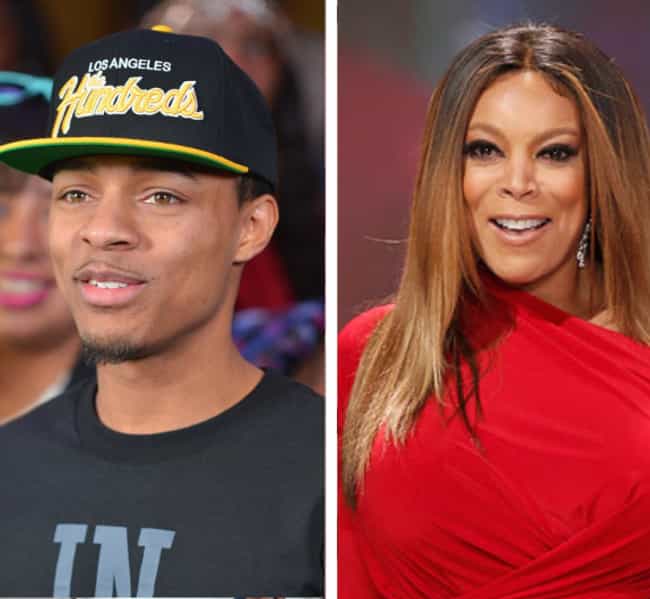 Wendy Williams came for Bow Wow on her show on July 24, 2019, after he disrespected singer Ciara at a recent performance. Bow Wow - real name Shad Gregory Moss - was performing shirtless in a club, when his 2005 song, "Like You" came on. He recorded that song with ex Ciara when the pair were still an item, so he says to the crowd, "You know I had that b*tch first, right?" Now, Williams did not take kindly to that remark.
Williams was quick to bring up the disrespect on her talk show, The Wendy Williams Show. She admitted it would have been fine had he brought up the old relationship in a different setting, say, speaking to a magazine about "the one that got away." But that's not what Bow Wow did. "Anyway Shad, here's the thing. It's very distasteful. We've all had somebody before we had you, men. We've all lived. But to be shirtless in a club calling her a b*tch. You are so wrong. You are so wrong for that," she said, as the audience applauded her and booed Bow Wow.
But Williams wasn't finished quite yet, she still had to get her little dig in, as she is wont to do. She had her team pull up an old photo of Bow Wow and Ciara, pointing out that the young rapper was standing on his "tippy, tippy, tippy toes" to try to make up for the disparity in height between himself and Ciara. She made one final remark about the rapper, criticizing his dating life after Ciara.
"Then he went from Ciara to Erica Mena...so where are we going with your track record?" Wendy added. "And I like Erica, but all I'm saying is Ciara made the right choice," Williams said. Before moving on she made sure to note that Ciara should pay him no mind as she is now the "matron of the manor." And to the audience members suggesting Russell Wilson treat Bow Wow some respect, she insisted, "Russell does not need to get him. Russell needs to be the civilized man that he is."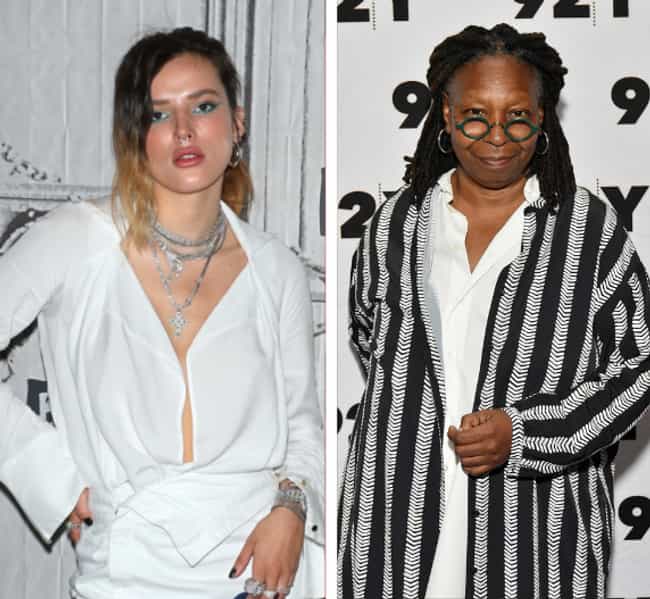 On June 15, 2019, after a hacker threatened to release her nude photos, Bella Thorne took matters into her own hands and released them herself. "I'm putting this out because it's MY DECISION NOW U DON'T GET TO TAKE YET ANOTHER THING FROM ME," she tweeted.
However, when The View spoke about the situation a few days later, Whoopi Goldberg didn't seem to think the 21-year-old's actions were quite as brave and strong as the others, who lauded her and shamed the hacker for trying to extort Bella Thorne.
"Listen, if you're famous, I don't care how old you are, you don't take nude pictures of yourself. When they're hacking you, they're hacking all of your stuff. So whether it's one picture or a million pictures, once you take that picture, it goes into the cloud and it's available to any hacker who wants it. And if you don't know that in 2019 that this is an issue, I'm sorry. You don't get to do that," Whoopi Goldberg said, seemingly blaming the actress for getting hacked.
But Bella Thorne was not about to take that sitting down. She took to her Instagram stories and first wrote a long note about how "displeased and saddened" she was by Whoopi Goldberg's stance, before announcing she would be canceling her scheduled appearance on The View, because she didn't feel like "being beaten down by a bunch of older women."
Then, through tears Bella Thorne condemned Whoopi Goldberg's comments, saying, "I'm not going to lie, I want to say I feel pretty disgusting... I just want to say watching this interview, you made me feel really bad about myself and I hope you're happy I really do... I can only imagine all the kids who have their sh*t released and then they commit suicide. You're so crazy for thinking such terrible things on such an awful situation," Bella Thorne said, before sharing screenshots of other celebrities backing her up.
Whoopi Goldberg has yet to respond to Bella Thorne, though many others have been quick to support the Famous in Love star.
see more on Bella Thorne
Nils Lofgren vs. Anthony Scaramucci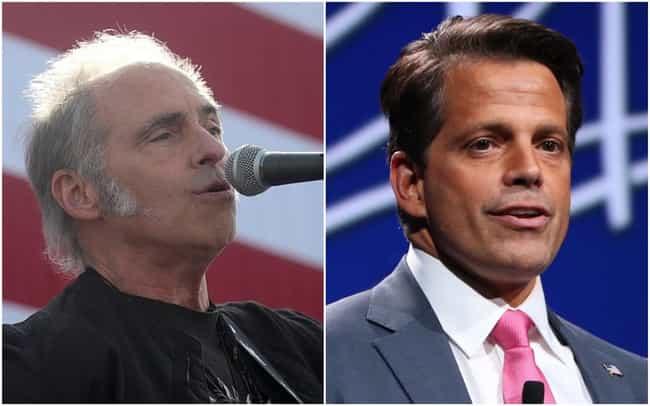 On June 14, The E Street Band guitarist Nils Lofgren called former White House communications chief Anthony Scaramucci an "ass wipe" for defending White House Press Secretary Sarah Huckabee Sanders. The two started going back and forth.
Scaramucci quickly shot back "10th Fiddle intellect..." after Lofgren accused him of "trying to get a job on a sinking ship [the White House]." Scaramucci went as far as to suggest he helped raise Lofgren's profile for a brief blip, and several other musicians chimed in to defend Lofgren.
The feud wrapped up by June 16. Scaramuci said that "I accepted his apology and apologize too," and asked for the links to Lofgren's new music so he could purchase the tracks.
Tati Westbrook vs. James Charles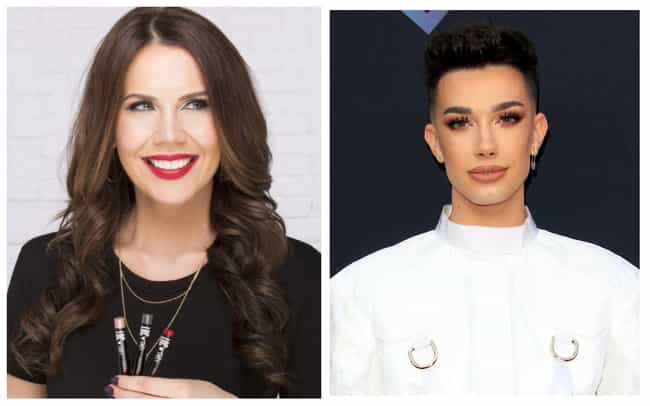 Tati Westbrook and James Charles's friendship has been seen as a positive aspect of the beauty influencer community. Their late April/May 2019 falling out shook fans to their cores, as Westbrook had mentored Charles and helped him become the financially successful vlogger he is today.
What caused the sudden and dramatic split? A sponsored Instagram post on Charles's part for Sugar Bear Hair gummy vitamins. Westbrook has her own brand of hair supplements, Halo Beauty, so she took this as a slight.
The two started posting stories about each other, refusing to directly speak to one another. Other beauty influencers and YouTubers threw their opinions into the mix, which only fanned the flames. On May 10, Charles released an apology video that also addressed Westbrook's allegations that Charles takes advantage of young men. Westbrook responded, saying she will not be releasing a response video.