Interesting
The Most Shocking Revelations Celebrities Had On Finding Your Roots

8.4k votes
2k voters
334.3k views
14 items
List Rules Vote up the most mind-blowing reveals from stars' families.
Your genealogy can offer a fascinating new perspective on family history. Famous people seem to agree, and the rise of reality television means fans can discover new information about their favorite stars alongside them.
Celebrities on Finding Your Roots can trace their lineage back generations with the help of host Dr. Henry Louis Gates, Jr. Revelations from Finding Your Roots range from the random, like Tina Fey's distant connection to Ben Franklin, to the horrible, like Ben Affleck's relatives owning slaves. Similarly, celebrities on Who Do You Think You Are? also uncover new branches of their family trees. The show followed Susan Sarandon as she discovered her grandmother's scandalous past, and connected Sarah Jessica Parker to a colonial tragedy. And then there's Brooke Shields – a dive into her family's past revealed a surprising royal pedigree.
From shocking secrets to funny coincidences, here are the most jaw-dropping celebrity revelations from Who Do You Think You Are? and Finding Your Roots.
Friends actress Courteney Cox is descended from an intriguing historical figure. Her eighteenth great-grandfather, as revealed on Who Do You Think You Are?, was Thomas de Berkeley, Baron de Berkeley, a medieval English nobleman. De Berkeley was best known for holding King Edward II captive in his castle after the monarch was forced off the throne. Edward died while he was imprisoned, and though Berkeley may have been involved in his death, he was acquitted of any crime.
Did this surprise you?
Comedian, actress, and writer Tina Fey made an intriguing discovery on Finding Your Roots. Her great-great-great-great-great-grandfather, John Hewson, came to America from England. Why? His old pal Benjamin Franklin advised him to do so. Hewson moved to Philadelphia, PA, Franklin's stomping grounds.
Did this surprise you?
British actor Danny Dyer is known for his tough-as-nails Cockney characters, but it turns out his lineage is royal. On the UK version of Who Do You Think You Are?, Dyer discovered he's descended from monarchs like King Edward III and William the Conqueror, and leaders like Thomas Cromwell, one of Henry VIII's chief ministers. Dyer related to Cromwell, stating, "[Cromwell] came from a slum, I come from a slum. Cromwell left the country at 14, I started acting at 14. He was a self-taught lawyer. I'm a self-taught actor."
Did this surprise you?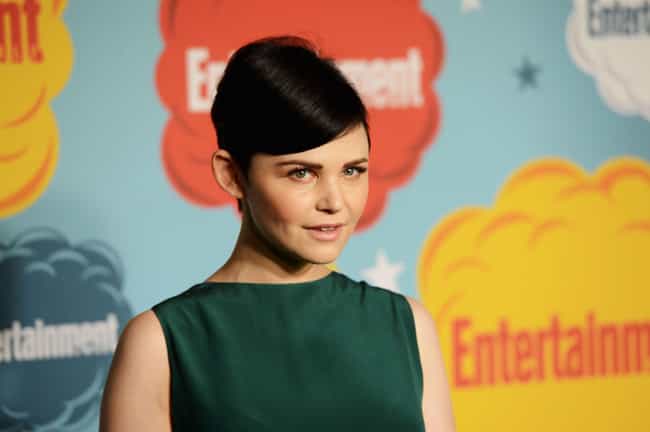 Ginnifer Goodwin's Who Do You Think You Are? episode contained some eye-opening revelations. Her grandfather, John Barton Goodwin, was estranged from his mother, Nellie, and father, John. But there was a good reason: Nellie got married three times, and her first husband gave her syphilis. Nellie probably took morphine to halt the pain brought on by syphilis symptoms, and became addicted.

Did this surprise you?