VOTE
The Greatest Celebrity Freudian Slips Ever

Updated November 6, 2017
756 votes
219 voters
23.5k views
13 items
List Rules Vote up the biggest slips of the tongue
Celebrities spend a lot of time talking to the press, doing interviews, and just standing in front of microphones saying things. So it's honestly crazy that we aren't knee deep celebrity Freudian slips (i.e. when you accidentally say something that you that you secretly really mean). The celebrities who said dumb things on this list range from professional fighters to talk show hosts. There's even one from a US president. It just goes to show that no matter how well-educated or well-coached a star might be, they can't stop themselves from slipping up and saying something dumb. Call your PR person and check out this list of the greatest celebrity Freudian slips ever.
Celebrity slips of the tongue aren't unusual. Stars of the stage, screen, and political world tend to say stupid things on camera, but it's rare that they make such odd psychological statements as the celebs on this list. In each story you'll read, stars embarrass themselves by doing everything from saying that they had sex with a Republican president to referencing their ex-husband instead of their current one.
These celebrity gaffes will make you cringe so hard that you laugh. Just be glad that you didn't make any of the Freudian slips on this list. Vote up the biggest celebrity slips of the tongue, and tell us all about that weird dream you had and how it corresponds to how much you love your mother.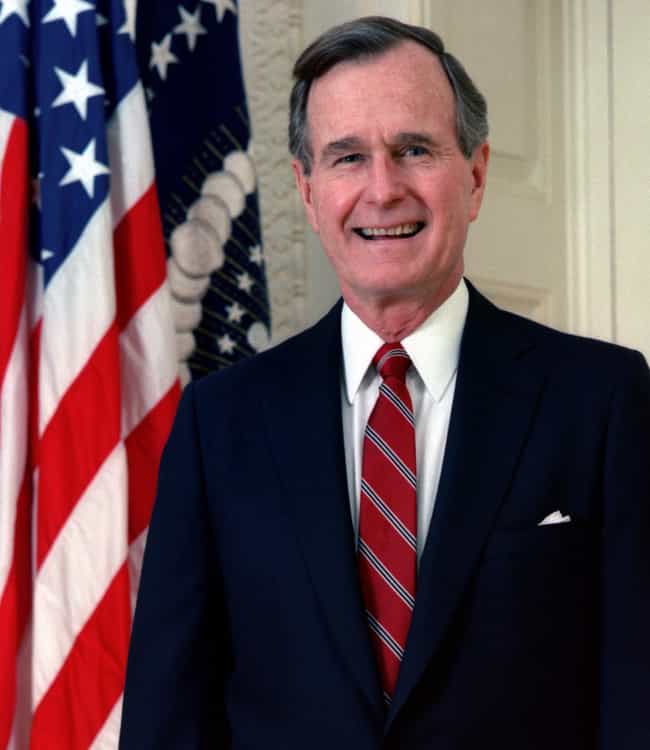 What They Said: "For seven and a half years, I've worked alongside President Reagan, we've had triumphs. Made some mistakes. We've had some sex... uh...setbacks."
What They Meant to Say: He just meant to say that he and Reagan had suffered a few setbacks, but Bush/Reagan shippers everywhere cheered when the first Bush made this slip.
Aftermath:
Apparently, this slip was just one in a long line from the former president, so people were pretty much used to it.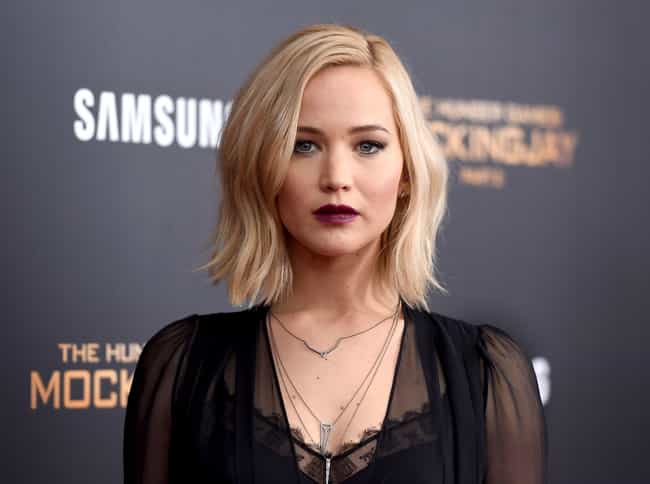 What They Said: While discussing her lack of a relationship she said, "I don't feel like there is a hole to be filled."
What They Meant to Say: After she made the comments she clarified, "An emotional void to be filled. My dad's here!"
Aftermath:
J. Law said that she was never doing another interview in the middle of a relationship. That's probably a good idea.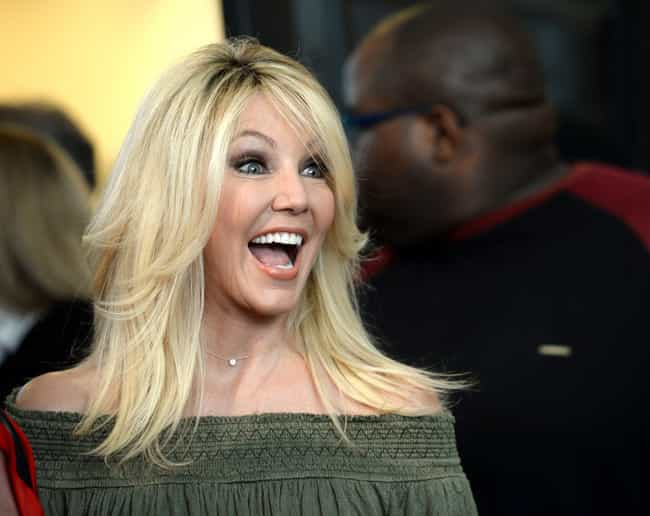 What They Said: While making an appearance on Live with Regis and Kelly, the Melrose Place star was talking about her bedroom and accidentally said the name of her ex-husband, Tommy Lee (instead of her current beau, Richie Sambora). And then she let out a string of expletives before Regis smartly cut to commercial.
What They Meant to Say: Obviously, she meant to say Sambora. All those '80s hair metal guys run together.
Aftermath:
She freaked out, but Regis handled the whole thing with his usual aplomb.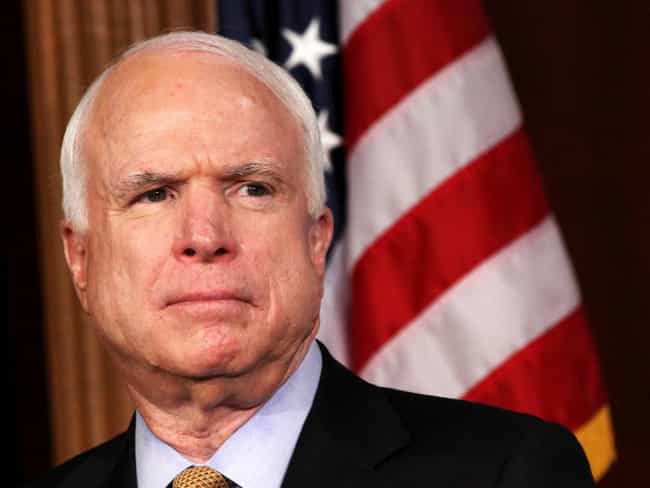 What They Said: While stumping on the campaign trail for Mitt Romney, the Senator said, "I am confident with the leadership and the backing of the American people, President Obama will turn this country around."
What They Meant to Say: He meant to endorse Romney, but Obama wormed his way into the Senator's brain, as he does.
Aftermath:
An aide informed McCain of his gaffe,
he corrected himself
and moved on. But still, it made people question if McCain was really as confident in a Romney presidential bid as he said he was.