Celebrities

Celebrity Halloween Costume Ideas

Celebrity Costume Ideas, perfect any time of the year (not just Halloween)! While most of us cannot be celebrities in real life, when playing dress up, we can be anyone we want for one night, famous people included.
The best celebrity Halloween costumes start with an ideal celebrity subject - not so famous or "of-the-moment" that everyone will dress like them, but not so obscure that they aren't recognizable. Then the goal is to get really creative, choosing a "look" or style for that celebrity that best represents who they are without falling back on lame cliches or predictable observations. (So your Michael Jackson costume should not just be the King of Pop look with one sequined glove. Get creative!)
From the crazy outfits of Nicki Minaj and Lady Gaga (who has enough costume changes and looks to fuel 100 Halloweens) to classics like Michael Jackson and Madonna, the options for celebrity Halloween costumes are nearly endless.
The best celebrity Halloween costumes may depend on your age, where you plan to wear the costume and who else you'll be with on the holiday, but also your personal style. Is it acceptable for a fat guy to dress as Ryan Gosling, or a 6-foot-tall woman to inhabit Tinkerbell? Of course, if they have the right attitude and really work it.
What are the best celeb Halloween costumes? It can also be helpful to consider doing a celebrity couple costume or a famous group costume. Got a trio of ladies? You can't go wrong with a Kardashian costume. (Or maybe you can...)
This list of celebrity costume ideas can be helpful whether you're planning to hit up the closest costume shop, buy a pre-packaged celebrity outfit or get crazy in your own closet. Vote for your favorite celebrity look and help out your fellow trick-or-treaters pick the perfect Halloween costume for their own parties!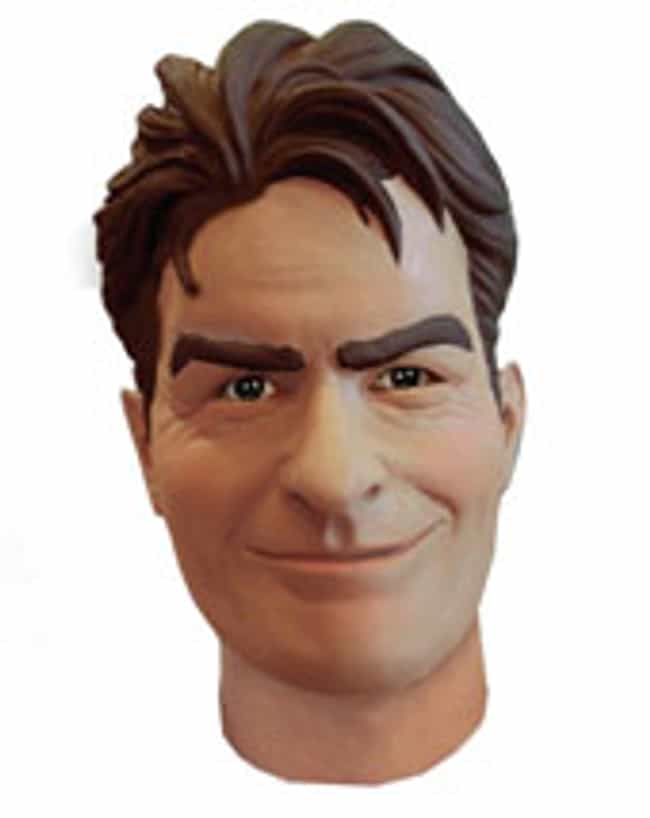 Make Halloween winning by dressing as actor Charlie Sheen this year. Yes, yes, the whole "flaming torpedo of truth" thing has been warmed over for a few months already. But the former Hot Shot has been making something of a comeback lately, with his own Comedy Central Roast PLUS a new TV version of "Anger Management" coming to FX in the near f*ture. (Sorry, DirecTV viewers... sad face...)
Charlie's bound to be a hot costume this year, so you'll want to set yourself apart somehow. Maybe slam a 7 gram rock before hitting the town? Or keep a terrified porn star in your closet at home, just to add to the authenticity? (NOTE: Don't actually do either of these things.)
For real advice, I suggest purchasing a Charlie Sheen mask, or if that seems less than ideal for a full night of Halloween hijinks, just dressing up like a 2011 Sheen-ified version of one of Charlie's classic characters. Imagine how well a Charlie Harper shirt would go with dark circles under the eyes!
There's also "Platoon" or "Hot Shots" if you'd like a more manly selection. Or Charlie's memorable, single scene turn in the classic "Ferris Bueller's Day Off"!

What's he in for? You guessed it... drugs...
And don't forget the tiger blood for good measure!
Click here to purchase costumes!
Also Ranked
#17 on The Greatest '80s Teen Stars
#89 on New American Idol Judge Picks
#59 on Celebrities with the Weirdest Middle Names
#25 on Celebrities Who Deserve Their Own Postage Stamp
see more on Charlie Sheen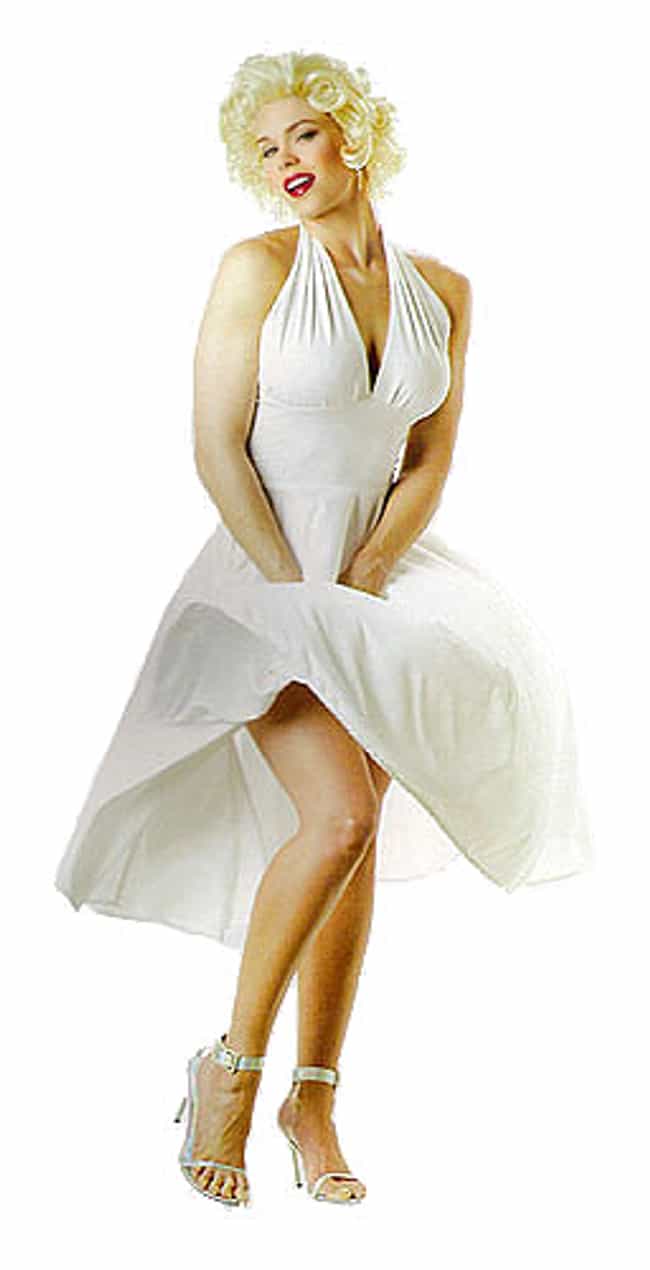 Recreating Marilyn Monroe's iconic look never goes out of style even now, 50 years after her death. In this era of botox and fake cheekbones, of models trying to look fierce on only 200 calories a day, it's kind of refreshing to revisit classic Hollywood beauty and remember the innocence of a time gone by.
Plus, Monroe died of "acute barbiturate poisoning" and may have even been murdered, possibly even by the CIA or the Mafia or the Kennedy Family. If you're the sort of person who believes that kind of thing. What's more Halloween-appropriate than that!
To accomplish Monroe's most famous look, simply don a bleach blonde wig, a pair of heels and her trademark white dress from "The Seven Year Itch."
A subway grate to blow up the dress is optional, but just in case, underwear is recommended.
Click here to purchase costumes!
Also Ranked
#57 on The Best Actresses in Film History
#19 on The Most Beautiful Women of All Time
#61 on The Hottest Celebrities of Our Time
#72 on Famous Women You'd Want to Have a Beer With
see more on Marilyn Monroe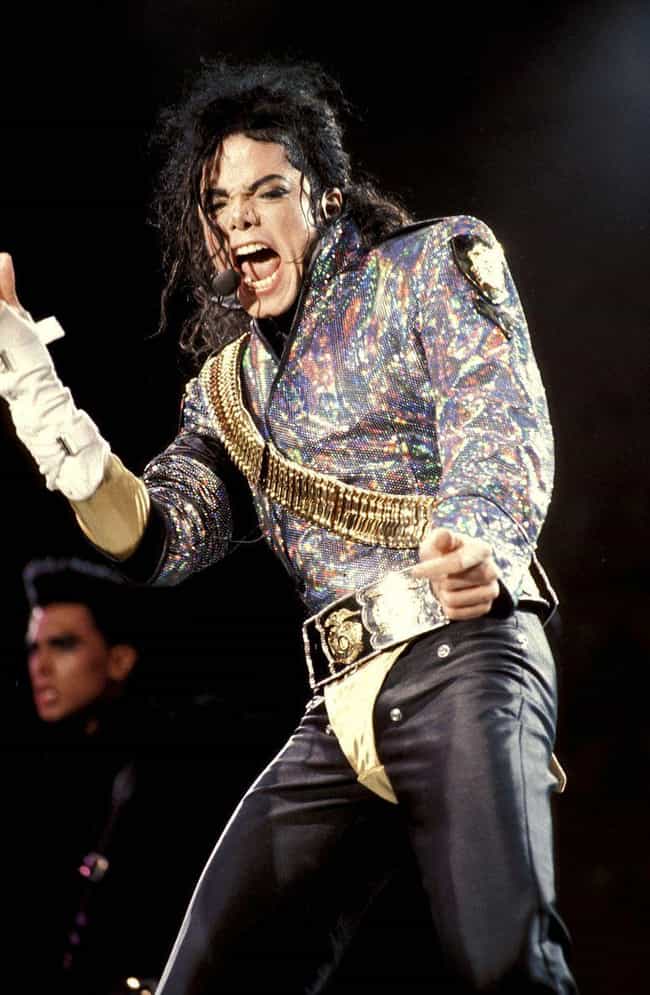 Michael Jackson has been a popular Halloween costume for many, many years, even before his untimely death in 2009. But the loss of MJ has sparked a massive renewed interest in King of Pop costumes, including, of course, the typical "zombie Michael" variations. The guy's entire career, however, was so focused on messing with his image and mixing up his style, there are literally dozens of great costume ideas here for people willing to put in the research time.
Few Michael Jackson Halloween costumes are complete without the single sparkly white glove. I'm not saying you SHOULDN'T just put on a weird military jacket and a white glove and call it a day... but you really shouldn't.
After all, Michael has SO MANY great iconic looks you could go for. Why limit yourself to just the one. Have you guys the "Smooth Criminal" video? With the white suits and the old-timey hats and the eerie ability to lean really far in one direction without falling over? Don't try to pull that off at your own Halloween party, even if you go with the "Smooth Criminal"-era costume, by the way, especially after you've been into the cider bowl.
Plus there's the traditional red and black jacket from the "Thriller" video, which gets bonus points for being vaguely reminiscent of Halloween AND for representing the MJ that we'd all really love to remember, before the child abuse allegations/creepy alien face/dangling babies out of windows incidents sort of tarnished the guys image a bit.
Click here to purchase costumes!
Also Ranked
#6 on The Greatest Musical Artists of All Time
#2 on The Best Singers of All Time
#32 on The Greatest Musical Artists of the '90s
#2 on The Greatest Musical Artists of the '80s
see more on Michael Jackson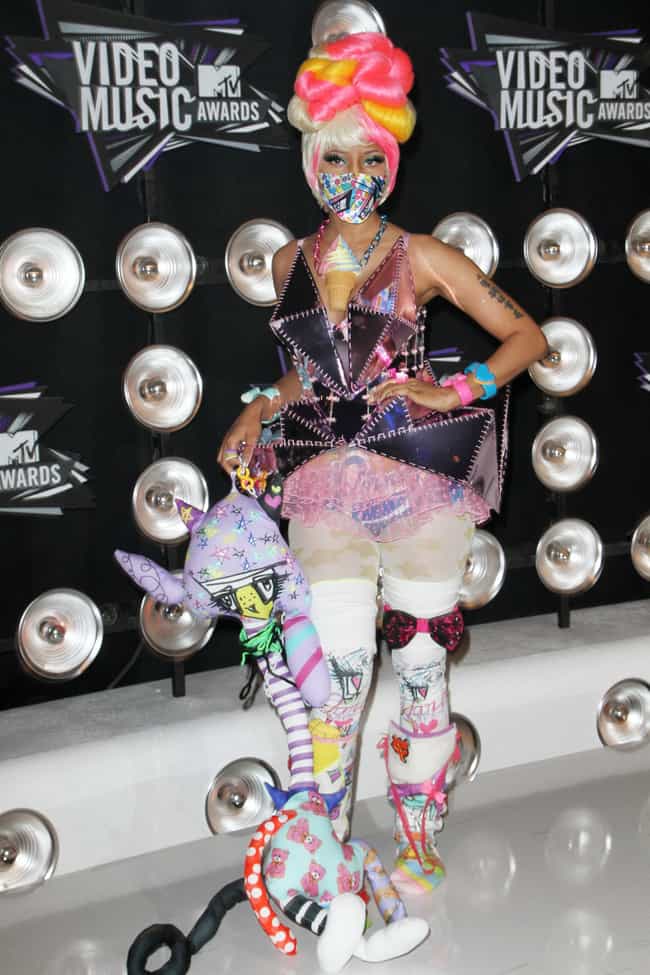 Nicki Minaj has become one of the most popular performers in America, probably because most Americans find Ke$ha's music too cerebral. Additionally, Minaj constantly turns heads with her fashion choices, making her one top pick for a Halloween costume.
The constants of Minaj's fashion choices are few and far between, but there are some trends you can hold on to that will bring your costume together, and make it clear you're dressing as Nicki Minaj and not Katy Perry, Cyndi Lauper or a schizophrenic from Candyland. First, bright, multi-colored wigs. Second, accessories made to look like candy, ice cream or other delicious treats. (But NOT meat. Save that for the Gaga costume!) Skin-tight, revealing body suits, preferably covered in animal prints are also key. Or lasers. Can you cover a body suit with lasers? If you can, go with that.
At heart, though, you can have a fun, easy Halloween dressing as Minaj - just throw on a bunch of different, mismatched, brightly-colored articles of clothing or stuffed animals at random and pull a lot of silly faces. Done and done! Oh, but don't forget
the multi-colored wigs
. Those really are key, if only to give your costume that last minute boost of Super Bass.
Also Ranked
#18 on The Best Current Pop Groups/Singers
#91 on The Greatest Rappers of All Time
#35 on The Best Current Female Singers
#98 on The Greatest New Female Vocalists of the Past 10 Years
see more on Nicki Minaj