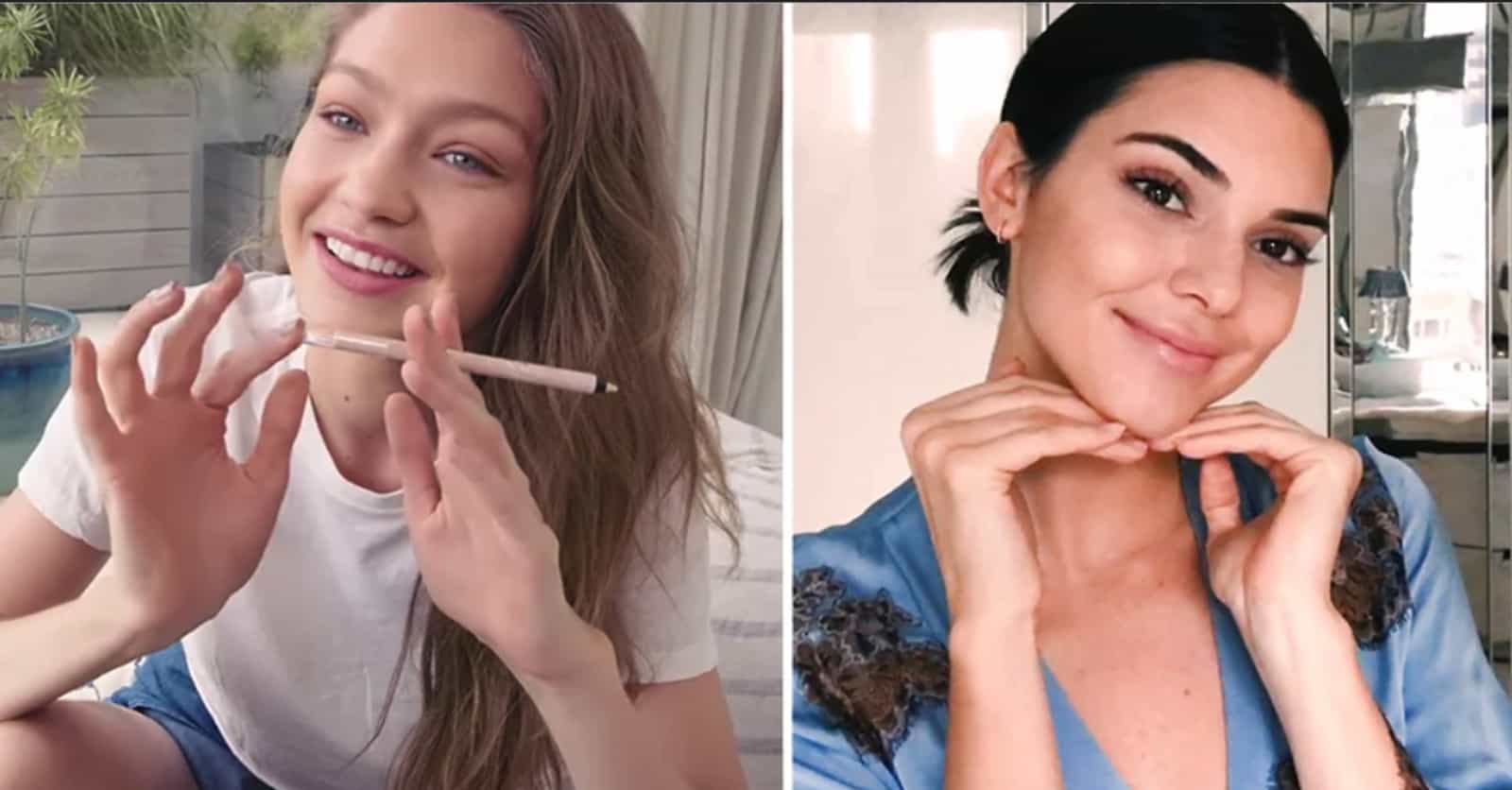 Photo: user uploaded image
Celebrities You Never Realized Made Their Own Makeup Tutorials
Voting Rules
Vote up the celebrity beauty routines you'd steal for yourself.
Gone are the days when celebrities bragged about their glam squads. Spending hours a day in hair and makeup is mostly taboo. Celebs who do their own makeup are the real stars now.
New celebrity makeup tutorials are popping up everyday, showcasing how actresses, musicians, and lady entrepreneurs take themselves from fresh-faced to full face. These celebs look great without makeup, but they love baking, too. A-listers like Ariana Grande, Jessica Alba, and Kim Kardashian are leading the pack when it comes to promoting DIY makeup. KKW once asked her makeup artist to move in with her, so you know she's committed to a flawless face. She learned and so can you!
This list covers the best tutorials and celebrity makeup tips on YouTube right now.
---
Model Kendall Jenner is the most fuss-free sister in the Kardashian-Jenner clan. While her family members love a full face and a generous contour, Kendall has always been more low maintenance, opting for natural, no-makeup makeup. In this tutorial, she takes Vogue through her morning beauty routine; it's refreshingly easy. For more on Jenner's makeup must-haves, you can shop her edit on Estée Lauder.

Age: 27
Birthplace: Los Angeles, California, USA

It's no secret that Drew Barrymore isn't the typical Hollywood actress. The star favors looks that are slightly undone, a little messy, and always easy. Ever since launching her makeup line, Flower Beauty, Barrymore has started dishing her beauty secrets on YouTube and in Instagram posts. In this video, she demonstrates how to apply makeup with your fingers, perfect for girls and guys on the go.

Age: 48
Birthplace: Culver City, California, USA

Jessica Alba is so much more than an actress. She's a certified, hotshot businesswoman thanks to the success of The Honest Company, her business venture dedicated to creating clean products with safe ingredients. A few years back, The Honest Company launched Honest Beauty. Of course, all of the cosmetics are safe and well-made. Alba uses Honest Beauty on a daily basis, and this YouTube tutorial shows you how to recreate her everyday makeup look.

Age: 42
Birthplace: Pomona, California, USA

Perrie Edwards is a singer from the girl group Little Mix. You might know her best, though, as Zayn's drop-dead-gorgeous ex-girlfriend. Edwards doesn't claim to be a makeup expert, but her tutorial has racked up over two million views on YouTube. Her look is stellar.

Age: 30
Birthplace: South Shields, United Kingdom

Zendaya is an actress, singer, and clothing designer. James Charles is a professional makeup artist. But since both are CoverGirl representatives, they went head-to-head doing their own makeup in this YouTube tutorial. And yes, Queen Zendaya slayed, as usual. Check out the video to see how everything went down.

Age: 27
Birthplace: Oakland, USA, California

In recent years, Kim Kardashian West has gone from reality TV star to bona-fide beauty guru. She's had makeup lines before (anyone remember Khroma Beauty or Kardashian Beauty?), but her latest venture, KKW Beauty, is more than just a passing phase. Kardashian West tells viewers how she does her own makeup when the glam squad is away in this video.

Age: 42
Birthplace: Los Angeles, California, USA