Entertainment
17 Photos From Celebrity Open Casket Funerals

Updated August 6, 2019
19.2M views
16 items
It may seem ironic, but whether you're saying goodbye to a celebrity or to a member of your own family, being present for the funeral is one of the best ways to begin the healing process through mourning. It can serve as a way for family and friends to find closure. Many celebrities (or their family members) have chosen to have open casket funerals for reasons that are often unknown. Some may do it as a way to say goodbye to fans, while others may have wanted to make a final statement, even after they'd passed. This list of celebrity open casket funerals is not for the faint of heart, but these final images - and the stories behind them - are often important to remember.
Even if you simply came to this list to learn more about the final moments of your favorite celeb, you may find a bit of closure as well, but keep in mind that photos of dead bodies are sometimes difficult to see.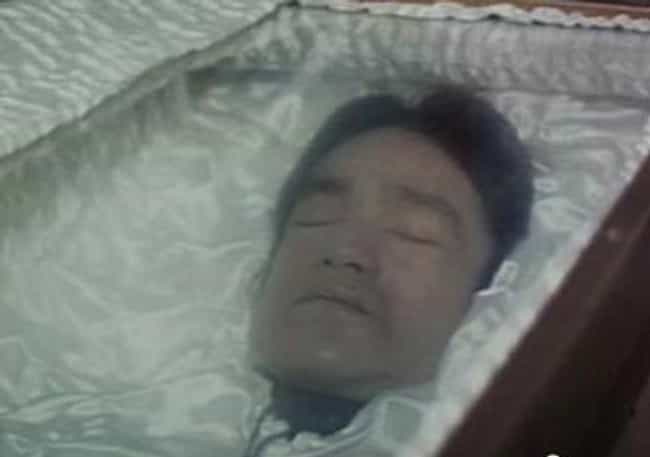 In 1973, Lee died of cerebral edema after completing his final film, Enter the Dragon, in Hong Kong. Before he was flown back to Seattle to be buried, a public mourning was held for his fans, and close to 20,000 people attended a public viewing of his body.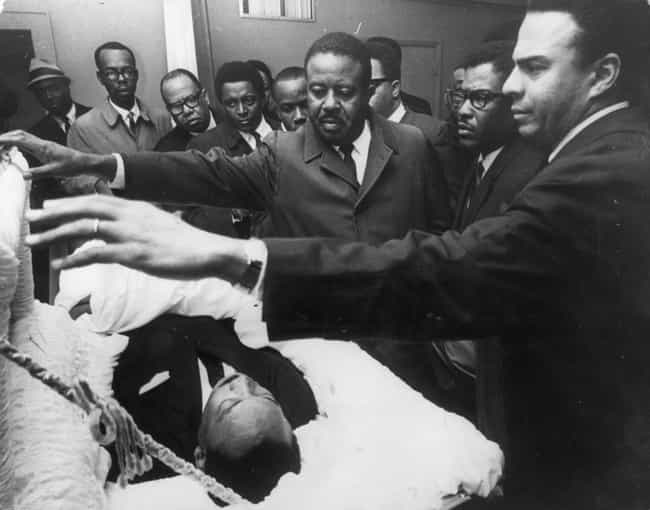 After the assassination of Dr. Martin Luther King, Jr., his body was laid in an open casket in Atlanta on April 9, where over 1,000 mourners came to pay their respects to the civil rights leader. While the body lay in state in Memphis days earlier, the wound in King's neck was still visible, and many mourners reportedly kissed and touched King's face.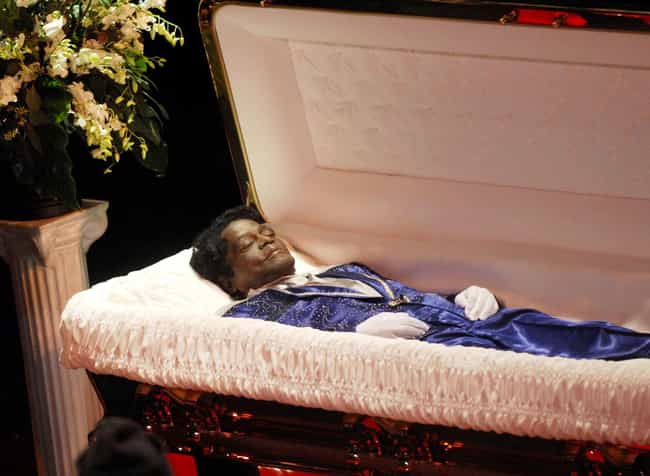 In 2006, a number of celebrities, including Michael Jackson, paid their respects to James Brown at his funeral. Jackson was just one of the thousands who gathered around Brown's 24-karat gold coffin.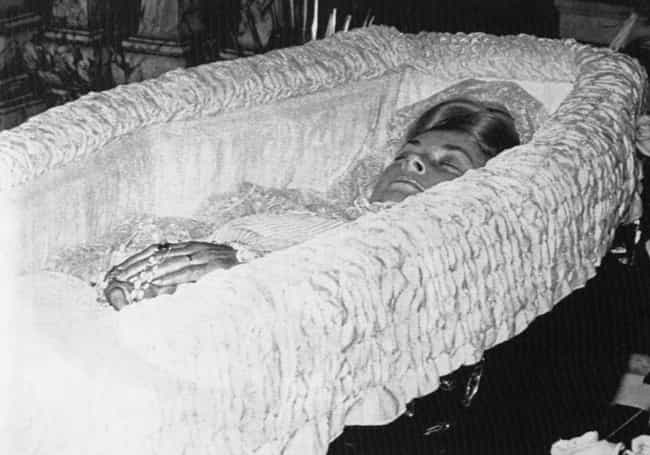 After suffering a cerebral hemorrhage while driving through the hills of Monaco, Grace Kelly died in a car crash and was committed to her final resting place in the Grimaldi family vault. Kelly, also known as Princess Grace of Monaco, drew film stars and royalty to her funeral in Monaco's St. Nicholas Cathedral.