Celebrities
Celebrity Pictures That Fetched a Ton of Money from Tabloids

Updated December 20, 2018
52.1k views
22 items
Beside your family and friends, there probably aren't too many people who are dying to see pictures of your awesome wedding or brand new baby. But the same cannot be said for celebrities. Since tabloid photos can go for hundreds of thousands of dollars, may stars have wised up and become part of the money-making picture machine. Instead of fighting the photographers who are clamoring to get a shot, these celebs are selling exclusive first pics to magazines rich enough to afford them.

Expensive celebrity photos are the bread and butter of many celebrity gossip rags. In fact, big name stars like George Clooney, Brad Pitt, and Demi Moore are all celebrities who have sold their photos to tabloids. Most take the pay-day and walk away, but some very good-hearted stars (like Angelina Jolie) use the money to fund good causes.
No matter what the money is ultimately used for, the cost of celebrity tabloid photos seems to be going up. Brangelina took home an estimated $20 million for photos of their exclusive wedding. If they have or adopt another baby, they're almost guaranteed to be able to bring home over eight figures. Other celebs who have profited off of their cute family additions include Jessica Alba, Matthew McConaughey, and Nicole Richie.
You photos may get dozens of likes on Instagram, but only these celebs can say that their pictures actually made them rich(er). Check out the numbers here.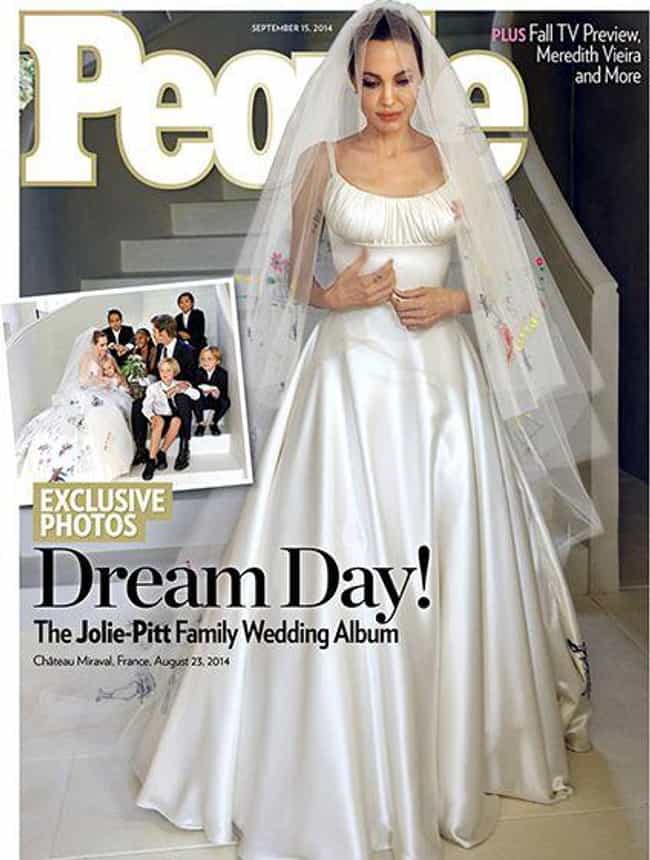 Bustle estimated that Jolie and Pitt made close to $20 million on the secret ceremony wedding photos that they released to People Magazine. According to Bustle, the couple most likely donated the proceeds to a charity, just like they've done with all the other pay-days they've received from selling their family photos.
People
Magazine
, September 15, 2014
Reported Price: $20 million
Knox and Vivienne Jolie-Pitt's First Pictures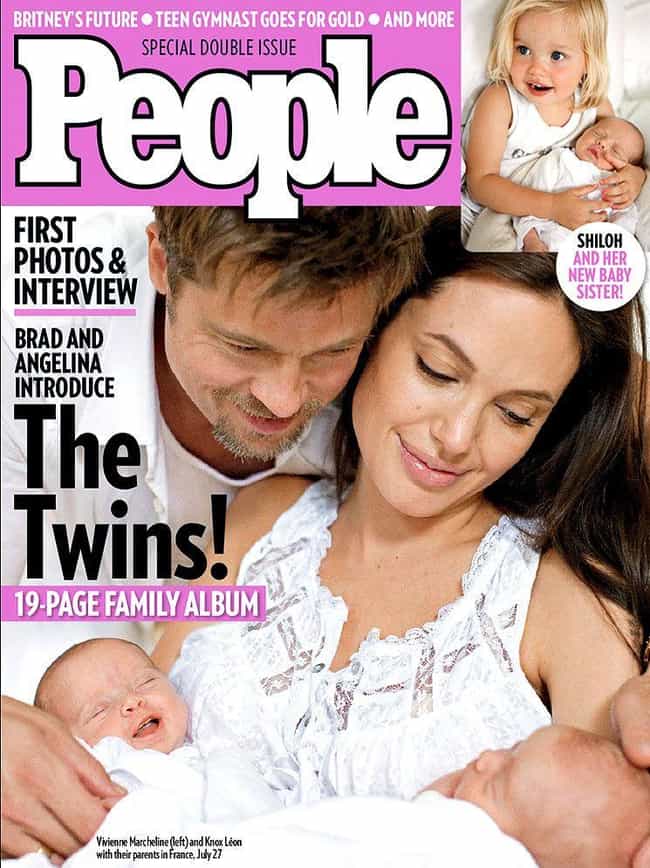 People magazine and Hello! magazine split the bill - a cool $14 million - for the first pictures of Brad Pitt and Angelina Jolie's newborn twins, Vivienne Marcheline and Knox Leon. According to Today, the couple announced that they would send the money "to a foundation created by Pitt and Jolie that largely focuses on helping children around the world." The magazines were obviously thrilled to get the rights.

People Magazine and Hello! Magazine, August, 2008
Reported Price: $14 million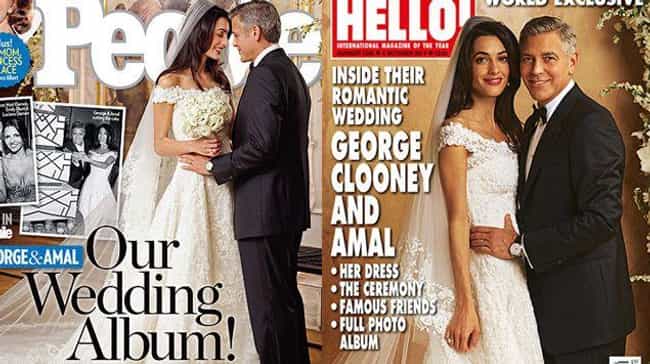 George Clooney and Amal Alamuddin sold their wedding pictures to both People and Hello!. According to TMZ, they planned to send the money to "several human rights charities," with the lion's share going to George's Satellite Sentinel Project, a charity that works to warn civilians in the Sudan about the movements of militant gangs. ET estimated that the pictures went "for around seven figures."
People Magazine
and
Hello!
Magazine
Reported Price: Unknown, but around seven figures
Jennifer Lopez and Marc Anthony's Twins, Max and Emme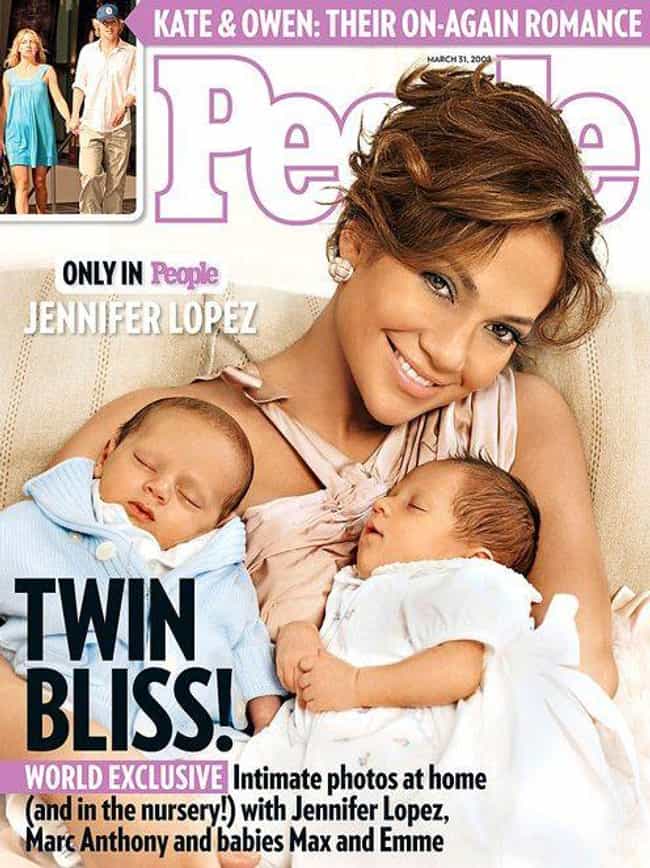 According to Ad Age, People Magazine was "poised to pay Jennifer Lopez and Marc Anthony between $4 million and $6 million for exclusive U.S. rights to the first photos of their expected twins" in 2008.That's $3 million for each baby!
People
Magazine
, 2008
Reported Price:
$6 Million