Scandals
Celebrity Scandals 2015

2.3k votes
352 voters
30.3k views
40 items
The biggest celebrity scandals of 2015! Famous people: can't live with them, can't trust them to avoid saying and doing offensive things. Thanks to a crazy 2014, a few celebs are still being haunted by the ghosts scandals past. Dozens of Bill Cosby accusers continued to come forward and (rightfully) destroy the comedy legend's reputation, and Caitllyn Jenner's debut was muddied by a traffic death. The latest celebrity scandals got weird when a white woman vehemently insisted that she was black, and Tom Brady talked a lot about balls.
Donald Trump brought new levels of insanity to the biggest celebrity scandals list by basically getting up every day and being alive. He attacked Mexican immigrants, a Modern Family writer, breast pumps, the GOP, and anyone who has made fun of him. It was scary and glorious, like a dumpster fire behind Trump Towers. Other politicians put their foot in it but Mike Huckabee took the "oh no he didn't" cake with his offensive remark about the Iranian nuclear deal and the Holocaust.
Late night Tweets, secret recordings, open mics… The celebrity scandals 2015 list is varied and stellar. Favorite couples broke up, Ariana Grande licked donuts, and Conan writers were accused of stealing jokes off of Twitter. One thing is for sure, the biggest celebrity scandals of this moment will inevitably get swallowed by even bigger ones in the near future. But of all of the celebrity scandals in 2015, the tragic death of Bobbi Kristina Brown stands out. The 22-year-old finally passed way in July after lingering in a coma for months.
Which of the biggest celebrity scandals will stand the test of time? And which of the latest current celebrity scandals will fade into oblivion? Make your vote count.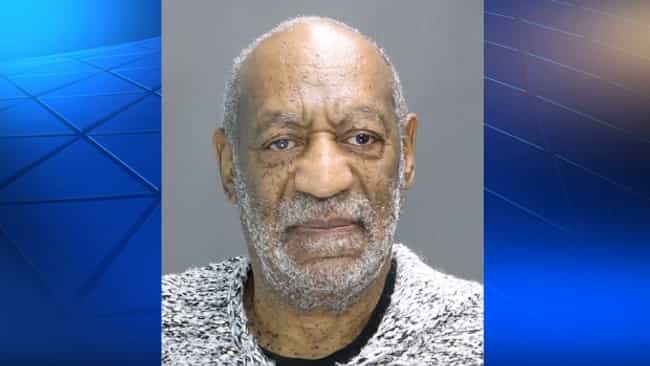 On Dec. 30, 2015, Cosby was arraigned on charges of aggravated indecent assault, a first-degree felony in connection with a 2004 case involving Andrea Constand.

By the summer of 2015, 37 women had accused Bill Cosby of drugging and raping them. Even though many of the women had tried to come forward in the past, they say they faced an intimidating wall of backlash by a powerful and beloved celebrity. But after some accusatory jokes by comedian Hannibal Buress, and a 2005 deposition where Cosby admitted to giving one woman (and possibly others) quaaludes in order to have sex with them, the scandal reached epic proportions. A powerful New York Magazine cover featuring 35 of Cosby's accusers put real faces on five decades of accusations. Cosby had threatened other accusers with defamation lawsuits. One of Cosby's accusers says she was 15 when Cosby allegedly assaulted her at the Playboy Mansion.
The accusers approached 60 in total near the end of 2015.
Photo: New York Magazine
Sources:
New York Magazine
,
The Wrap
,
PBS

Agree or disagree?
Charlie Sheen revealed that he has been HIV positive for years. Sheen's ex-fiancé Brett Rossi sued him for $1 million for not revealing his status to her.
Meanwhile, film legend Burt Reynolds had zero sympathy for Sheen. He told a British talk show host, "…he deserves it. He misbehaved very badly. His father is a very, very decent man and a dear friend of mine. I feel bad for him, But Charlie, I don't feel bad for him."
Ironically, Reynolds
faced accusations
that he was HIV positive and said he felt "crushed."
Agree or disagree?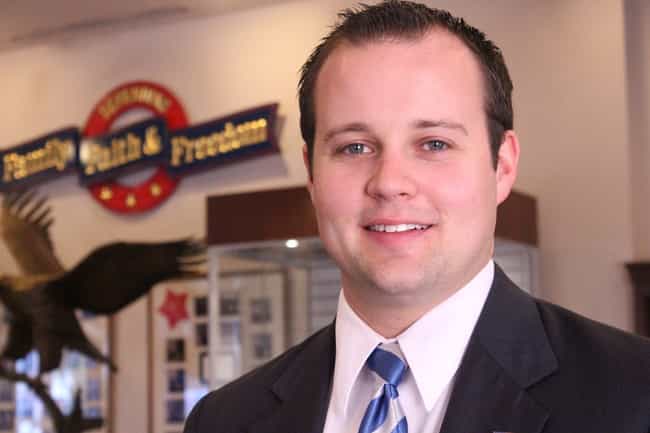 2015 just kept getting tougher and tougher for terrible 19 Kids and Counting star Josh Duggar. After being labeled a child molester for abusing his little sisters when he was a teenager, the reality TV star (and Family Research Council employee) was the first celebrity outed in the Ashley Madison website hacking scandal.
Duggar paid for two monthly subscriptions to the site, which is a social network for philanderers and other people looking to have extramarital affairs. According to his profile, he interests include: "Likes to Receive Oral Sex," "Open to Experimentation," and "Someone I Can Teach." Gross.
Source:
Mediaite

Agree or disagree?
Marvin Gaye's Family Wins Lawsuit Against Robin Thicke and Pharrell Over "Blurred Lines"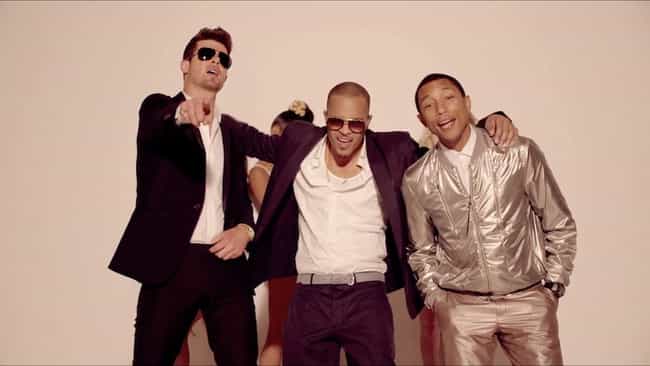 Gaye's family received $7.4 million after a jury determined Robin Thicke and Pharrell's "Blurred Lines" was very similar to Gaye's 1977 "Got to Give it Up." Thicke, Pharrell, and T.I. said that the song was "not taken from anyone or anywhere else."
Source:
ET

Agree or disagree?