Entertainment
13 Celebrity Scandals Caught on Security Cameras

Celebrity scandals break all kinds of ways these days, but many start with embarrassing or damaging videos. Surveillance cameras and cell phone cameras are everywhere, and often they catch famous people doing scandalous, strange, or even illegal things. Famous people must miss the days before paparazzi wielded cameras on every street corner, any person could be quietly filming, and secret cameras could be anywhere.
Alas, times have changed, and we live in a digital world. Even behind closed doors, stars can't be sure they're not being filmed. Ariana Grande took a lot of flak for video of the pop star licking donuts at a donut shop, but she is just one of many stars who have done odd (and we mean odd) things and been caught by cameras they had no idea were filming.
Shoplifting, fights, DUI, racism, drugs, and affairs. These are just a few of the scandals that have been caught on tape and released for the American public to enjoy (and judge). Some you probably remember and some may be new to you, but they're all instances where celebrities were caught red-handed.
Here's a list of the top CCTV or hidden camera video scandals throughout the years. Note that these are all instances in which celebrities were caught off guard or unaware by cameras. There are no sex tapes. The list includes a few cases of hidden or cell phone cameras, but the rest of these celebrity scandals blew up because of the surveillance cameras we all encounter in public. Ah, the power of video.
back to page 1
Britt McHenry Berates an Employee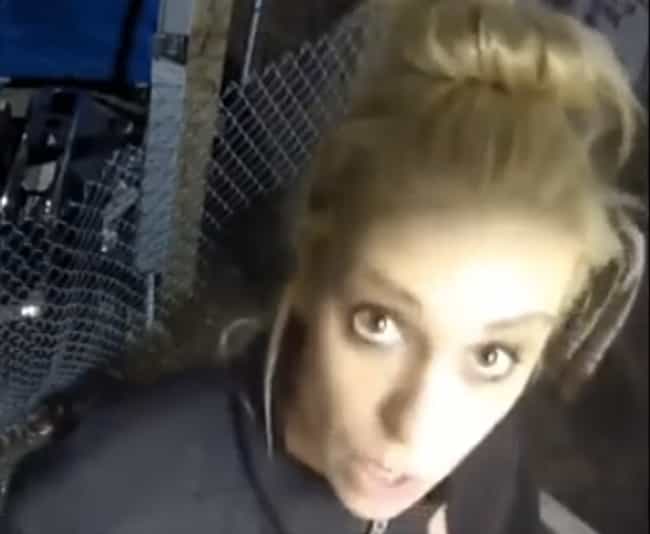 ESPN reporter Britt McHenry lost her patience at a towing company and took her frustration out on an employee in a tirade caught by a surveillance camera. Even though the employee actually told McHenry she was being recorded, she continued her insults. The highlight of the video comes when McHenry says, "I'm in television and you're in a F$@# trailer, honey." McHenry, who tweeted an apology, was subsequently suspended from her job for one week.
Source:
LiveLeak
,
CNN
Ray Rice Knocks Out His Fiancee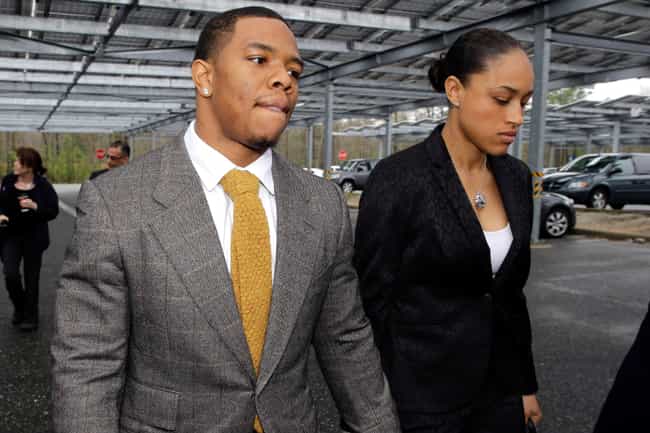 NFL running back Ray Rice sparked a nationwide controversy after elevator surveillance footage from an Atlantic City casino showed him cold-clocking his then-fiancee, Janay Palmer, and dragging his now-wife's unconscious body out of the elevator. The Baltimore Ravens dropped Rice. He was indicted on third-degree felony assault charges, which a judge later dismissed after Rice completed a one-year pre-trial program.
Source:
TMZ
,
NPR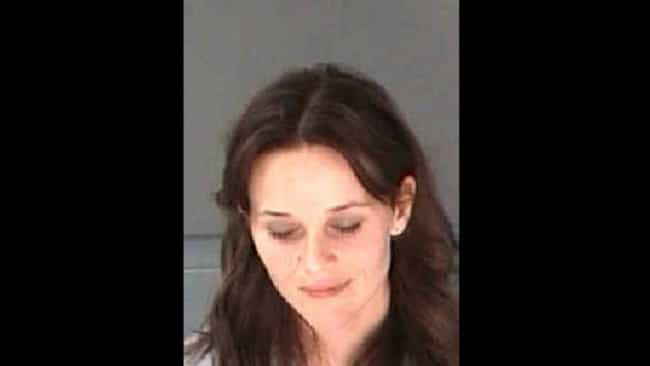 Reese Witherspoon and her husband Jim Toth were pulled over by an Atlanta cop on suspicion of DUI, and the police video caught Witherspoon feeling confrontational. "I'm an American citizen," she shouted, eventually trying to pull the fame card to no avail. They were both arrested and a "deeply embarrassed" Witherspoon publicly apologized.
Source:
TMZ,
Associated Press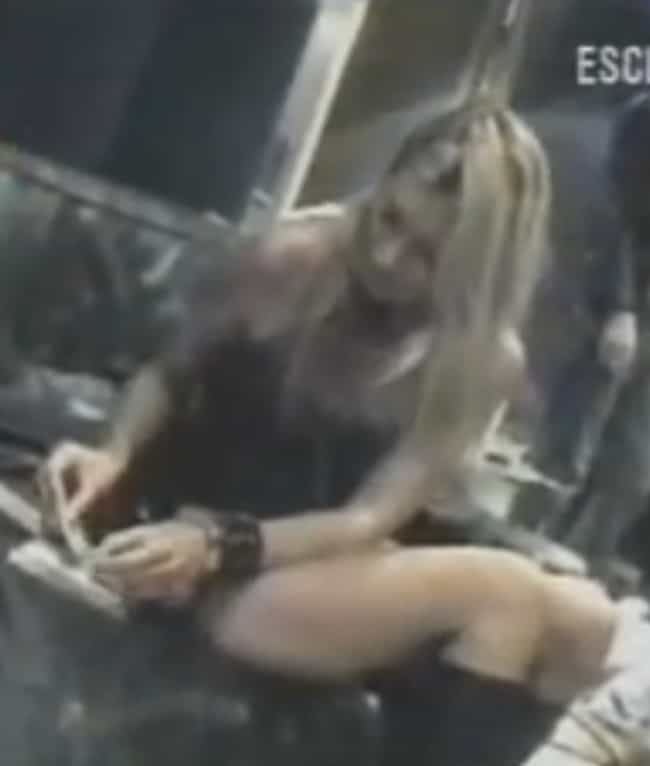 Supermodel Kate Moss had been on plenty of covers before 2005, but pictures of her snorting cocaine splashed on the front page of a London tabloid were something else altogether. The pictures came from a hidden camera in the recording studio where Moss's husband Pete Doherty was working. The grainy footage prompted a number of high-profile fashion clients, including Chanel, Burberry, and H&M to drop her from their campaigns.
Source:
The Telegraph
,
Vanity Fair