Culture
Celebrities Who Got Caught Lying On Social Media

Updated October 13, 2018
110.5k votes
23.6k voters
1.2M views
13 items
List Rules Vote up the most embarrassing fibs famous people have been caught making on social media.
There's nothing like a celebrity's poorly handled social media account to cause the Internet to do a total 180° on their adoration. And nothing gets the Internet riled up like famous people lying about their age or celebrities lying on social media. Sometimes, celebrities get caught pushing laxative drinks marketed as fitness teas or pretending they've got a lavish lifestyle. Other times, they're photoshoping a thigh gap into their Instas with a quick and dirty rush job via an app.
Whatever the lie, even normal people caught lying on social media get called the hell out, so it makes sense that lying celebrities would be put on blast by legions of fans and haters alike for their blunders. Hopefully, the following tales of stardom stupidity will provide good warning about the dangers of dishonesty on social media. Check out the list of celebs found fibbing below and vote up the most cringeworthy times they've been caught redhanded.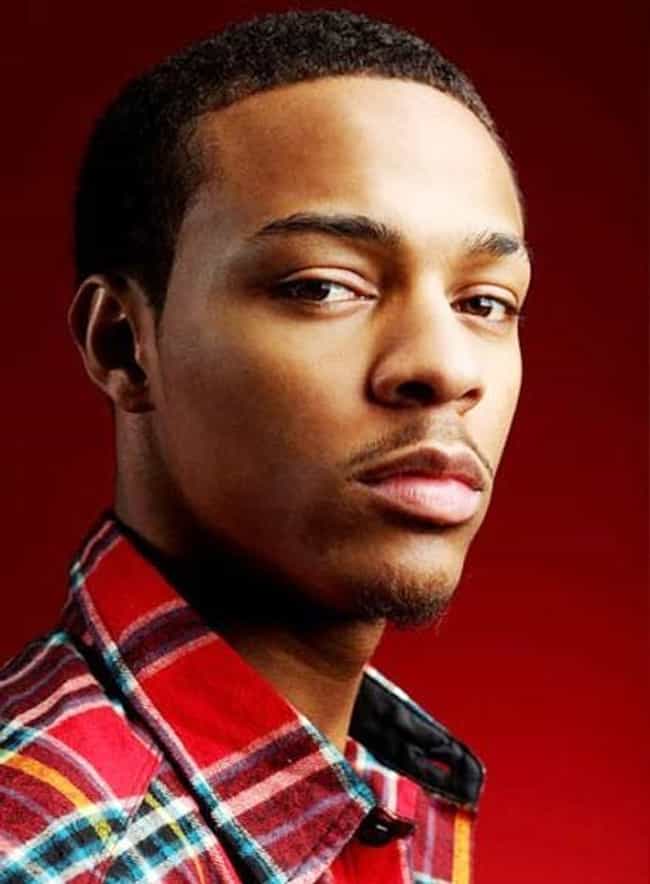 In May of 2017, the artists formally known as Lil' Bow Wow posted the picture above of a private jet to Instagram with the caption, "Travel day. NYC press run for Growing Up Hip Hop. Lets gooo. I promise to bring yall the hottest show EVER. May 25th on @wetv." Unbeknowst to Bow Wow, his fake private jet jig was quickly discovered while he was in the air.
Bow Wow actually took a commercial flight to New York and was spotted by a fellow passenger who snapped a quick pic of him and posted it on Twitter:
The truth came out and Bow Wow's unnecessary lie inspired the #BowWowChallenge, a challenge that embraced the ways in which everyone can try to make their lives look a little bit more glamourous on social media.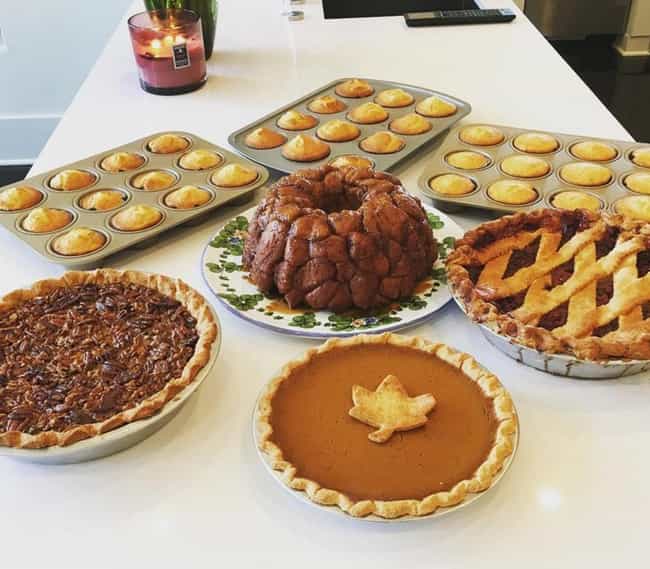 Khloe Kardashian took to Instagram to paint herself as a Thanksgiving miracle worker. She posted a picture of baked goods and claimed she baked three pies all by her own self. She 'grammed a pic of pumpkin, pecan, and cherry pies, captioning it with the following:
"I am sooooo proud of myself lol can I say that??? I filmed on a tripod, in my kitchen a lot of me baking and prepping for today so I will have that up on my app soon!!! I love testing myself and seeing what I can accomplish and actually make successfully! Now let's pray it tastes as great as they look! This monkey bread is going to be so f---ing bomb ????????"
TMZ found out that the pies were actually from the Sweet Lady Jane bakery based in Los Angeles. Khloe had ordered in, set up a little photoshoot, and claimed she had been slaving away in the kitchen to produce these picture-perfect pies.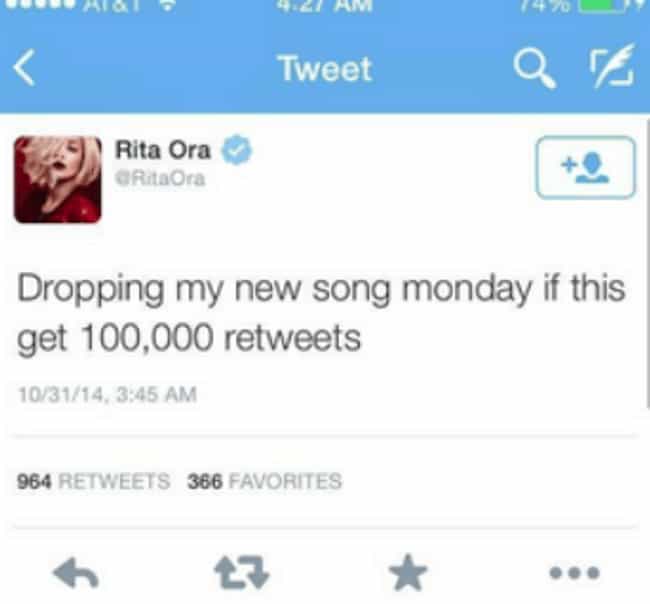 Rita Ora! Singer, actress, The Voice judge, X Factor judge, star of giphys new gifs... What can't she do? Well, it seems she can't get 100,000 retweets. Ora attempted to drum up some interest in her new music on Halloween of 2014 and said she would release a new track if she got 100,000 retweets.
The stunt did not work and Rita Ora backtracked with a new Tweet:
By the way my Twitter got hacked somebody is threatening to release new music I've worked really hard on. Nothing comes out until I'm ready.

— Rita Ora (@RitaOra) October 31, 2014
Sure, Rita, okay...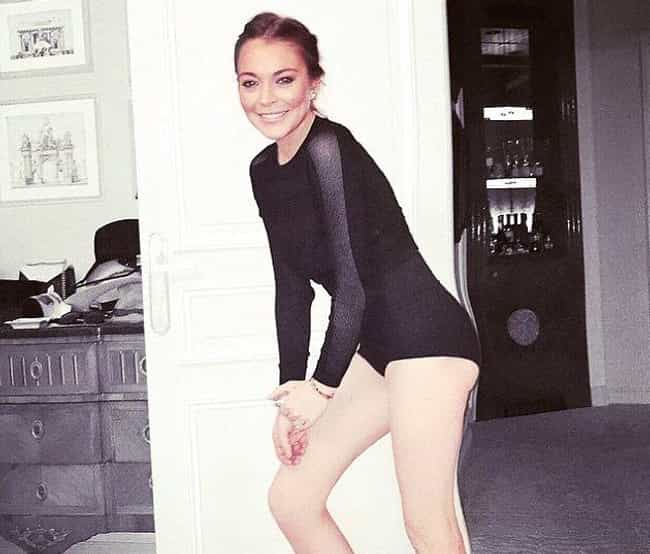 Pay close attention to the way the door and floor warp around Lindsay Lohan's thighs and butt in the photo above. It's like one side of the photo is a regular old house and anything past Lindsay's leg is reflected in a fun house mirror. Around March 2013, Lohan was called out by numerous fans for posting this awkward photoshop fail.
Clearly, she hasn't quite mastered her photoshop app of choice.