celebrity facts

Celebrities Who Got Caught Lying On Social Media

386 votes
185 voters
53.0k views
11 items
Follow
Embed
List Rules Vote up the most embarrassing fibs famous people have been caught making on social media.
There's nothing like a celebrity's poorly handled social media account to cause the Internet to do a total 180° on their adoration. And nothing gets the Internet riled up like famous people lying about their age or celebrities lying on social media. Sometimes, celebrities get caught pushing laxative drinks marketed as fitness teas or pretending they've got a lavish lifestyle. Other times, they're photoshoping a thigh gap into their Instas with a quick and dirty rush job via an app.
Whatever the lie, even normal people caught lying on social media get called the hell out, so it makes sense that lying celebrities would be put on blast by legions of fans and haters alike for their blunders. Hopefully, the following tales of stardom stupidity will provide good warning about the dangers of dishonesty on social media. Check out the list of celebs found fibbing below and vote up the most cringeworthy times they've been caught redhanded.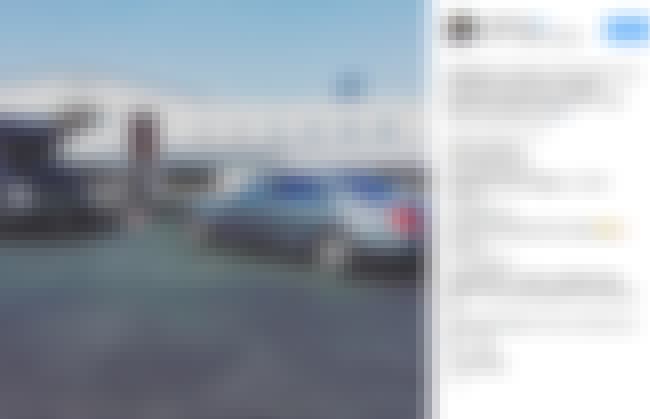 In May of 2017, the artists formally known as Lil' Bow Wow posted the picture above of a private jet to Instagram with the caption, "Travel day. NYC press run for Growing Up Hip Hop. Lets gooo. I promise to bring yall the hottest show EVER. May 25th on @wetv." Unbeknowst to Bow Wow, his fake private jet jig was quickly discovered while he was in the air.
Bow Wow actually took a commercial flight to New York and was spotted by a fellow passenger who snapped a quick pic of him and posted it on Twitter:
The truth came out and Bow Wow's unnecessary lie inspired the #BowWowChallenge, a challenge that embraced the ways in which everyone can try to make their lives look a little bit more glamourous on social media.
Also Ranked
#20 on The Best Rappers Named After Animals
see more on Bow Wow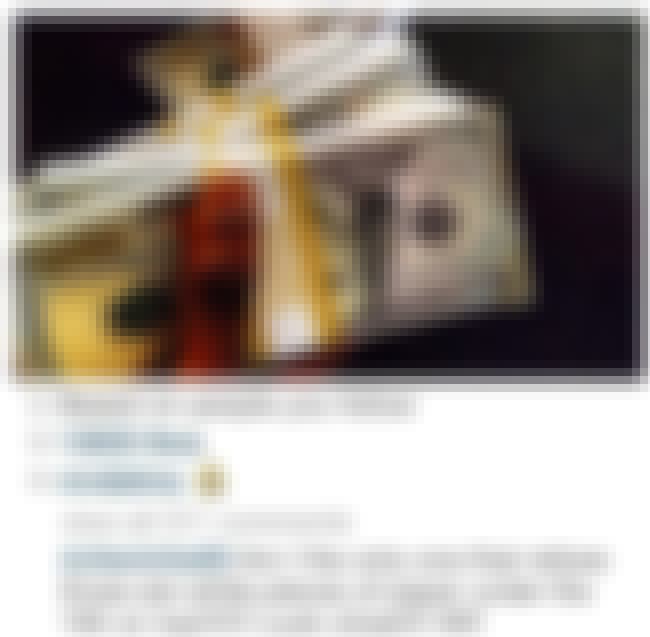 In July 2014, Soulja Boy posted a pretty misleading photo on Instagram that would have most people thinking, "Well, wow! I guess the 'superman that ho' song really keeps the royalty checks coming!" But one eagle-eyed fan looked a little closer and noticed those $100 bills were fake as hell. There was blank white paper making up the stacks and Soulja Boy was 'gramming them like he was suddenly flush with cash.
The post has since been deleted and he has claimed that the fake bills were for a music video and he knew they were props.
Also Ranked
#57 on The Rappers with the Dirtiest Rhymes
#74 on Rock Stars Who Would Make The Best President
#26 on The Best Boy Bands Wink
#2 on The Best Rappers with Boy in Their Names
see more on Soulja Boy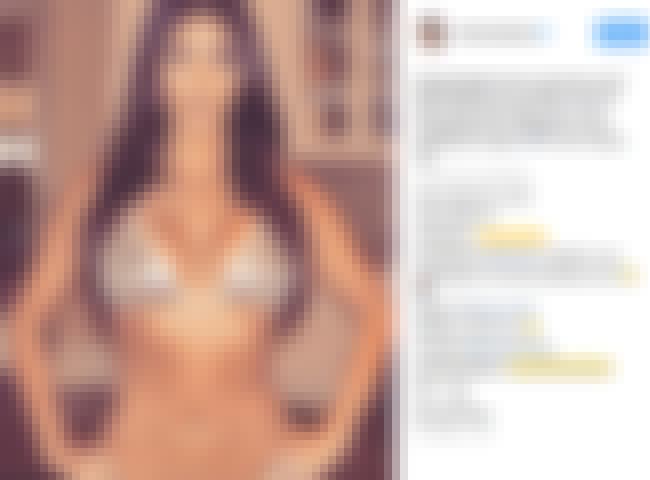 We get it, Kim! Sometimes, you're really in the mood to post a goddamn thirst trap, but you don't want to be so transparent about it. But how to get the likes and comments without seeming so needy... Kim came up with the perfect solution – blame a toddler! In July 2015, Kim did just that. She posted a picture of herself in a bikini, captioning it with, "North posted this while playing games on my phone. Not sure why or how she chose it but I'm not complaining! LOL I deleted it so now reposting it myself!"
What a weird lie! The Kardashians are always posting flattering pictures of themselves, so why dance around posting this one? And how Insta-literate is a toddler to be able to scroll through months of her mother's pictures before landing on this one? It's all sus as hell.
Also Ranked
#26 on Celebrities Who Just Seem Crazy to You
#59 on Celebrities Whose Lives You Want
#15 on People We Want to See on a Comedy Central Roast
#30 on Celebrities Who Get A Way Worse Rep Than They Deserve
see more on Kim Kardashian
Bella Thorne posted a snap of herself in an outfit she deemed Insta-worthy in March 2016, but was soon hit by comments from fans criticizing her for wearing a fur coat. Throne made matters worse by claiming the jacket was faux fur before she was rightfully called out by intrepid Internet detectives who tracked the jacket down on the Harrods website. Not only does the Alice + Olivia jacket cost about $1700, it is also described as being made of "genuine rabbit and arctic fox fur from China." You lie, you lie, you never lied so much, Bella Thorne.
Also Ranked
#53 on Who Is America's Sweetheart in 2017?
see more on Bella Thorne