Entertainment
Celebrities Who Said Goodbye to Their Tattoos

Love isn't forever but tattoos are, so the first commandment of getting inked is to never get your lover's name tattooed anywhere on your body. Of course, celebrities rarely follow rules and many have wound up with body art regret after their relationships are over. Some have chosen laser tattoo removal or skin grafts, which are both very painful procedures. Others have gotten creative when it comes to masking their unwanted tattoos, reworking them into another design.
Whatever way coverup tattoos and tattoo removal methods famous people choose depends on how many and the size of their now regrettable tattoo, in addition to where it is on their body. A small reminder on the wrist of your quick nuptials - as in the case of Britney Spears's tattoo - can be more easily removed than the large spread of ex-wife Mariah Carey's first name, which Nick Cannon inked on his back.
Then there are those celebrities like Mark Wahlberg and Pharrell Williams, who view their many tattoos as youthful mistakes and have committed to the very painful process of going through medical treatments to have their ink disappear. Which other celebrities have had tattoos removed? Check out the before and after tattoo removal pictures below to find out!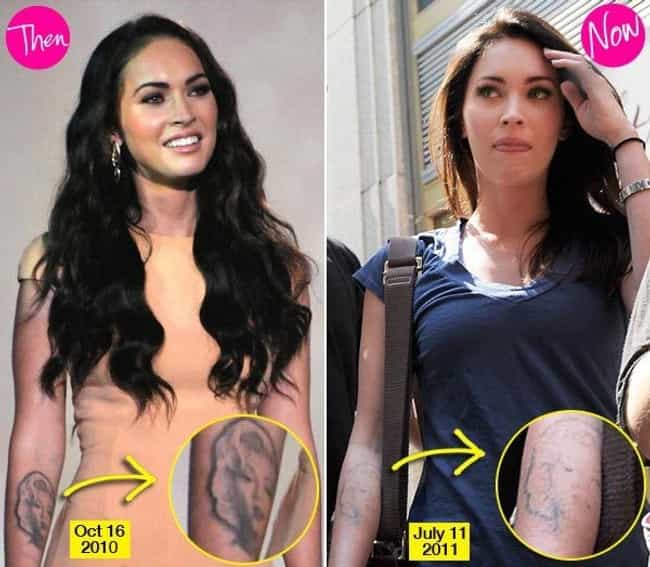 In a rare tattoo removal that doesn't include an ex's name or face, Megan Fox got rid of her Marilyn Monroe tattoo because Marilyn is "a negative character since she suffered from personality disorders and was bipolar. I do not want to attract this kind of negative energy in my life."
Age: 32
Birthplace: Oak Ridge, Tennessee, United States of America
see more on Megan Fox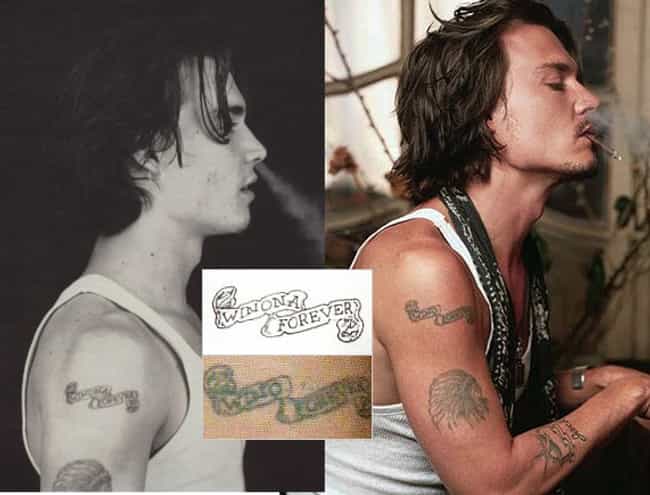 It's a good thing Depp likes to drink wine, because when he and then-
fiancée
Winona Ryder broke up, he had to find a way to
cover up
her name on his arm. "Winona Forever" became the now famous "Wino Forever."
Age: 55
Birthplace: Owensboro, Kentucky, United States of America
see more on Johnny Depp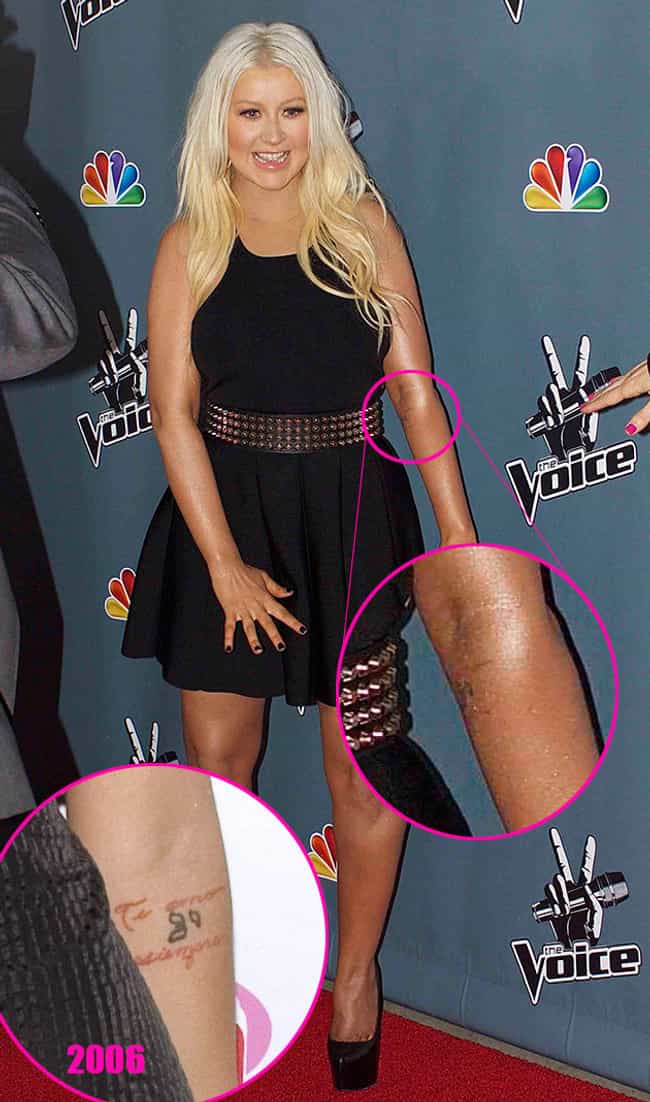 Christina Aguilera and music executive Jordan Bratman divorced in 2011, but her tattoo of his initials in Hebrew - Yud and Bet - didn't start disappearing until 2013.
Age: 38
Birthplace: New York City, New York, United States of America
see more on Christina Aguilera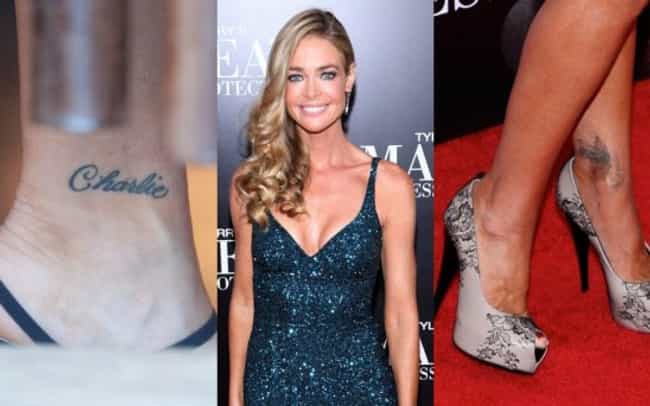 Nothing like an acrimonious divorce to make you want to rip your skin off, especially if your ex's name is tattooed on it. Denise Richards reworked the "Charlie" on her ankle into a fairy, following her split from Charlie Sheen.
Age: 48
Birthplace: Downers Grove, Illinois, United States of America
see more on Denise Richards