Entertainment
Celebrity Weddings: 2012 Famous Marriages List

Celebrity weddings in 2012 made headlines worldwide, as the rich and famous tied the knot. This list includes famous actors, musicians and athletes who decided to take the big leap and get married. These famous newlyweds include couples who've been together for many years. This year they decided to stand before family and friends and say "I do." For a look at who got hitched in 2011, check out the 2011 Celebrity Marriage list.
What celebrities got married in 2012?
Congratulations are in order for all of the celebrities who got married in 2012! Notable celebrity nuptials include actress Drew Barrymore, who wed fiance Will Kopelman in June 2012, and actor Matthew McConaughey, who married his longtime love, Camila Alves, in a huge Texas wedding (also in June, always a big month for weddings). And at the age of 86, veteran actor Dick Van D**e became a newlywed, marrying his makeup artist, Arlene Silver on Leap Day!
Some celebrity weddings are star-studded, completely over-the-top affairs, with lavish ceremonies and hundreds of guests. Others are far more low-key, attended by just immediate family members, children and close friends. If a celebrity got married in 2012, they're on this list, regardless of how big -- or small -- their wedding was (and most, so far, were rather small).
1
Kate Winslet and Ned Rocknroll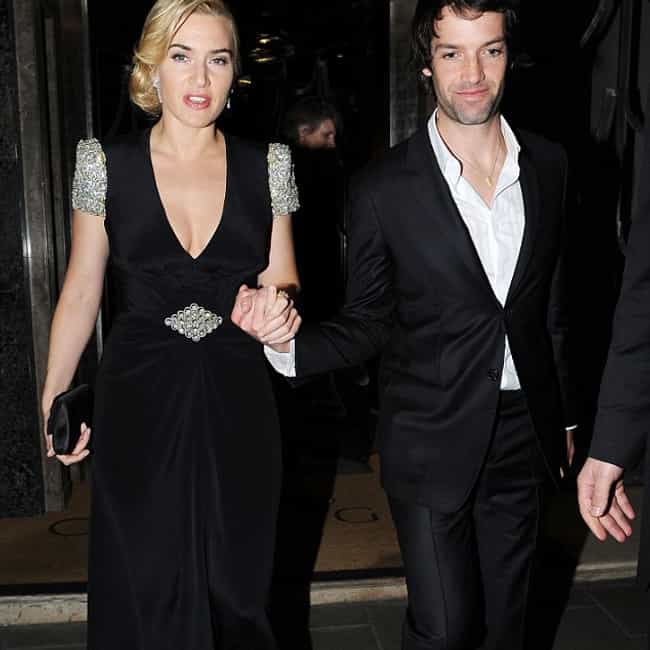 December 2012: Yes, you read that correctly: Oscar-winning actress Kate Winslet secretly married her boyfriend of about one year, Ned Rocknroll. Exactly who IS Ned Rocknroll? He's the nephew of wealthy British magnate Richard Branson. Kate and Ned met at Branson's house in Necker Island in August of 2011. During the trip, a major fire broke out, and apparently Ned and Kate bonded when he showed up afterward.
Kate Winslet's wedding to Ned Rocknroll was super secret. A rep says the two were wed "in a private ceremony attended by her two children and a very few friends and family." Some reports say Winslet's good friend and 'Titanic' co-star, Leonardo DiCaprio, gave the bride away. Details about the secret ceremony, including the exact wedding date, weren't immediately available.
2
Justin Timberlake and Jessica Biel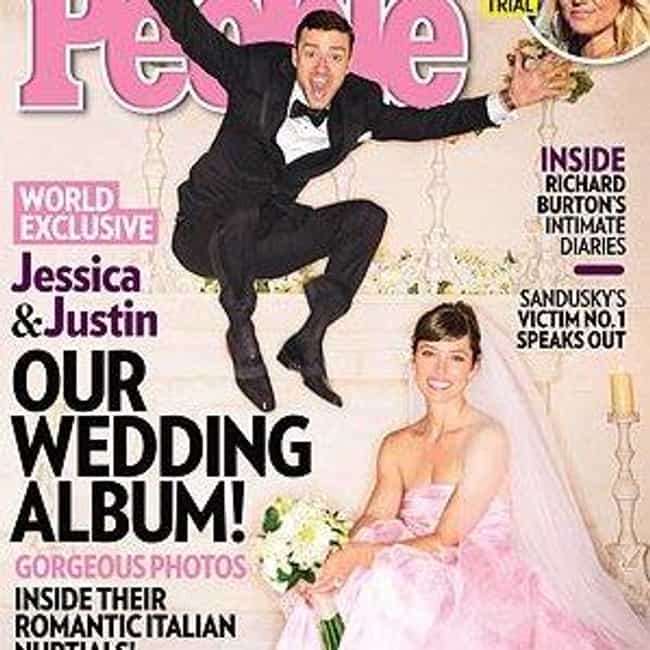 October 19, 2012: Jessica Biel and Justin Timberlake were married in a ceremony held in southern Italy. Details about the couple's nuptials were kept very secret until after the fact, when the newly married pair issued a brief statement, saying: "It's great to be married, the ceremony was beautiful and it was so special to be surrounded by our family and friends."
J.T. and Jessica dated for several years before getting engaged in December of 2011. Their wedding in Italy was a big event, and guests were reportedly treated to several pre-wedding parties, including one on the beach (with fireworks).
3
Amber Tamblyn and David Cross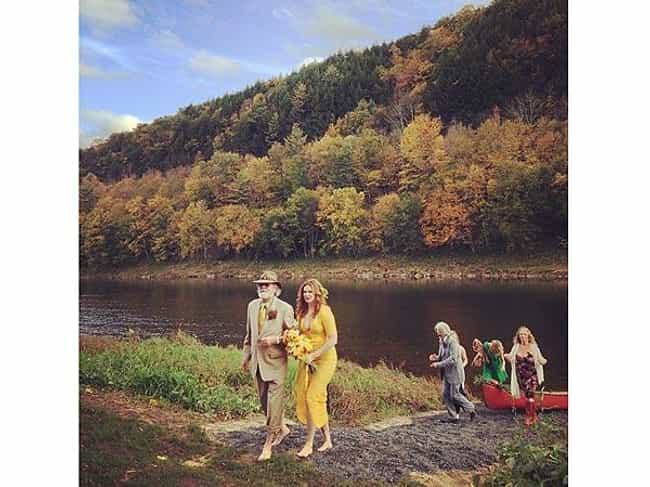 October 6, 2012: Actress Amber Tamblyn and her longtime boyfriend, actor David Cross, were married in a stunning outdoor ceremony. The bride, wearing a non-traditional yellow dress, arrived to the wedding in a canoe, barefoot, carrying a bouquet of yellow flowers to match her gown.
Wedding music was provided by Yo La Tengo, and Questlove of The Roots was the DJ. Among the 100 guests at the star-studded, low-key affair:
Ryan Reynolds and Blake Lively
, Alexis Bledel, America Ferrera, Amy Poehler, Jason Ritter and Kristen Schaal.
4
Anne Hathaway and Adam Shulman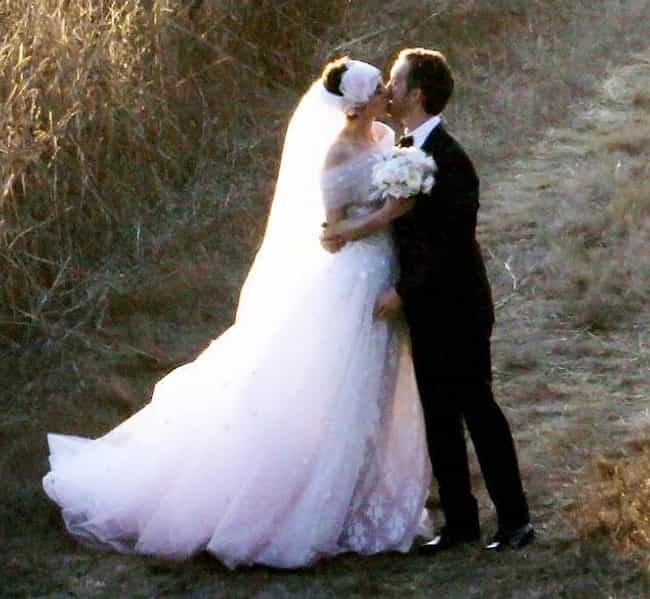 September 29, 2012:
Actress Anne Hathaway
and her longtime boyfriend, Adam Shulman, were married in a gorgeous ceremony at a private estate in Big Sur, California. 180 guests were on hand to watch Hathaway and Shulman exchange vows in the low-key ceremony. The couple, who began dating in 2008, got engaged in November of 2011. Hathaway wore a stunning custom, off the shoulder gown designed by Valentino for her big day.