Celebrity Facts
Celebrities Who Died in Pairs (and Trios)

List Rules All celebrities on this list tragically passed away within a week of each other
According to the legend, whenever one celebrity dies, one or two tend to follow. Have you noticed it? If not, you will after you click through this list of celebrities who died in pairs (and trios).
Over the years, people have noticed celebrities die in pairs or in threes. For example, TV personality and pioneer Ed McMahon died on June 23, 2009. Just two days later, on June 25th, both Farrah Fawcett and Michael Jackson passed away. Or take the untimely deaths of wrestler Chyna and music icon Prince - both passed away on April 21, 2016.
Rat-pack member Sammy Davis Jr. and Muppets creator Jim Henson are celebrities who died on the same day - May 16, 1990. And legend has it that former Presidents Thomas Jefferson and John Adams died within five hours of each other. Robin Williams and Lauren Bacall passed away within just a day of each other. In fact, most of the pairs and trios on this list all died within the same week. Is the "celebs die in pairs" myth really just a myth?
Take a look at this list of
celebrities who died in pairs (and trios) and decide if you think this is just a lot of hullabaloo or if there's some real truth to it!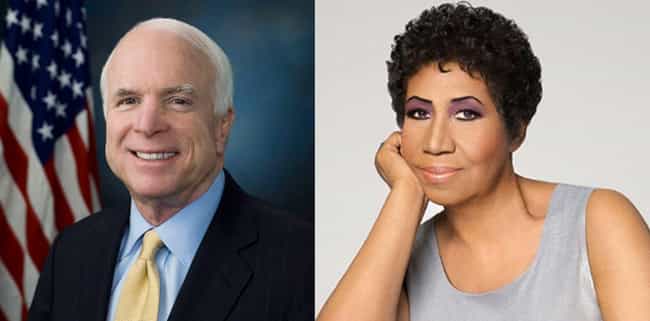 Aretha Franklin, the Queen of Soul, died on August 16, 2018 after battling pancreatic cancer. She was 76 years old. John McCain, the Arizona Senator who made two unsuccessful runs for the office of President, passed away on August 25, 2018. Like Franklin, he also fought against cancer, but in the form of a brain tumor. McCain was 81.
Both deaths evoked strong responses in the American public, and they each had memorial services that were larger than life and acted as microcosms of the 2018 American zeitgeist. Family, friends, and celebrity fans gathered in Detroit to take part in a nine-hour "Celebration of Life" for Franklin on August 31. The day after, politicians and celebrities attended McCain's memorial service at the Washington National Cathedral in Washington DC.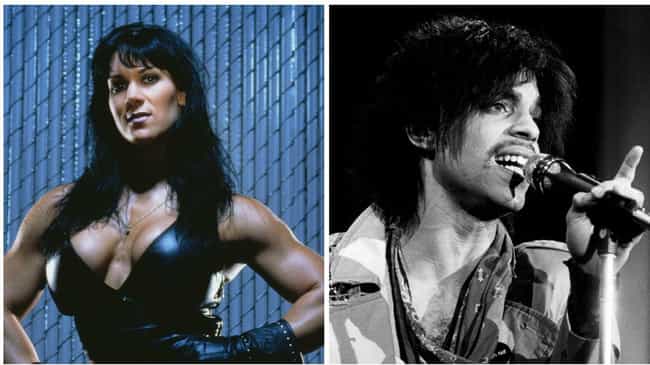 According to TMZ, Chyna might have died from a possible overdose on April 21, 2016. The wrestler was discovered when a friend went to check on her and found that she wasn't breathing. Chyna was 46 years old.
Fans were shocked to hear that Prince passed away on April 21, 2016. According to
CNN
,
"the eclectic virtuoso who penned such gems as 'Kiss' and 'Let's Go Crazy' and who took on the music industry in his fight for creative freedom" was
found unresponsive in an elevator at his estate, Paisley Park Studios. He was 57.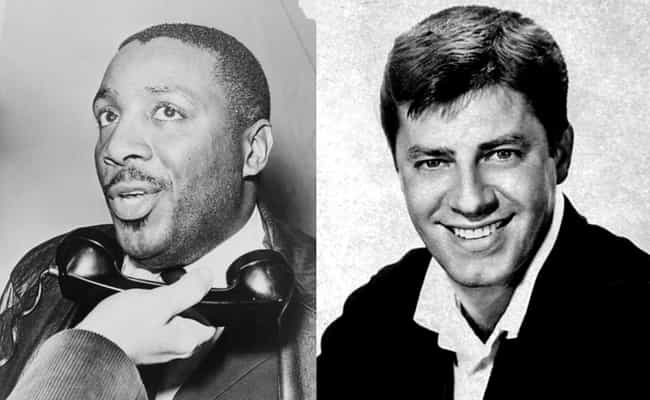 Dick Gregory and Jerry Lewis, two comedians known for both their chops on stage and their humanitarian efforts off it, passed away within 24 hours of each other. Gregory passed away on August 19, 2017 due to heart failure at the age of 84. Lewis died at the age of 91 from end-stage cardiac disease and peripheral artery disease the next day.
Ed McMahon, Farrah Fawcett, and Michael Jackson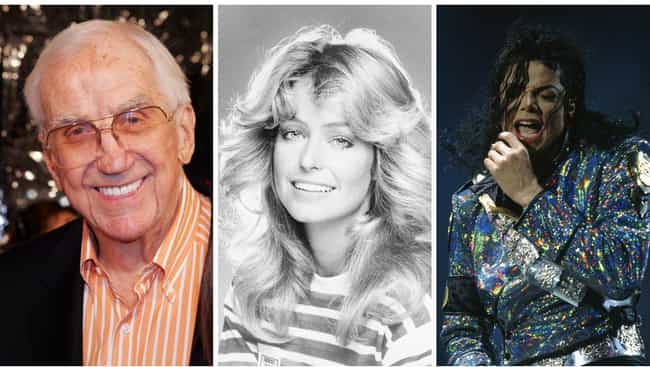 Television pioneer and Johnny Carson's jovial sidekick, Ed McMahon, passed away at the age of 86 on June 23, 2009. He passed away from unknown causes, but had been in poor health for some time.
Farrah Fawcett passed away just a few days after Ed McMahon on June 25, 2009. As The New York Times explained, the golden-haired actress passed away from anal cancer, which she had been battling since 2006.
Musical icon, Michael Jackson passed away just a few hours after Farrah Fawcett on
June 25, 2009 "after going into cardiac arrest," according to NPR. His death was later attributed to an overdose of

propofol and sedatives

. He was just 50 years old, and his death triggered an outpouring of grief around the world.