Celebrities
Celebs Who Always Get Mistaken For Each Other

Updated October 11, 2017
92.4k votes
11.4k voters
226.7k views
12 items
List Rules Vote up the celebrities you secretly think are the same people.
It's often been said that Hollywood has certain "types": the beautiful girl next door, the suave leading man, the femme fatale, the bad boy, etc. Given the show business predilection for specific looks and attributes, it's only natural there will be famous people who look identical, or close to it. Even stars at the height of their fame, popularity, and exposure have experienced being mistaken for another notable personality.
There are a few reasons behind this phenomenon; the biggest being looks. In an industry overrun with a specific idea of what makes a celebrity, obviously, some frequently mixed-up stars are going to resemble one another. Another reason is image; when two celebs fit those character types mentioned above, it can be easy to confuse them for each another. And in some cases, famous people who are always mixed up can share nothing more than a similar name.
Whatever the reasons, celebs who always get mistaken for each other usually take it in stride and realize, as we do, that the similarities can be striking.
Jamie Pressly And Margot Robbie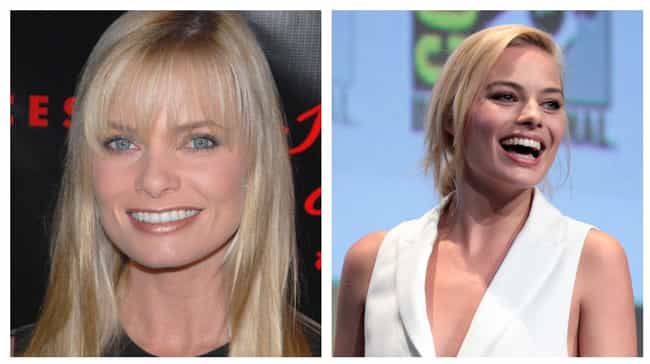 The likeness between actresses Jamie Pressly and Margot Robbie is stunning. The shape and features of their faces are practically identical, and the two have played similar roles and share similar interests in their personal lives.
One observer believes they are the same person: "Until someone proves they have been seen in the same place, I refuse to believe otherwise." Understandable.
Katy Perry And Zooey Deschanel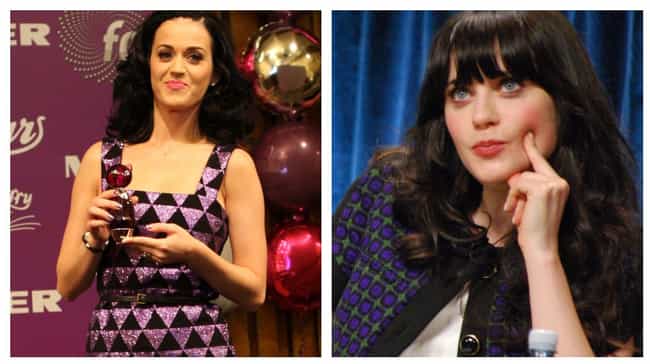 In a case where two stars were not exactly flattered to be mistaken for one another, actress Zooey Deschanel doesn't seem thrilled that many confuse her with singer Katy Perry. Although, you must admit, the two share some profound physical similarities.
"It's a little bit annoying, to be totally blunt," Deschanel said. "The only similarity that we have is that we look a little bit alike. I have met her before. She seems like a nice person. I'm happy that she's famous enough now that she's not going out and being mistaken for me."
Amy Adams And Isla Fisher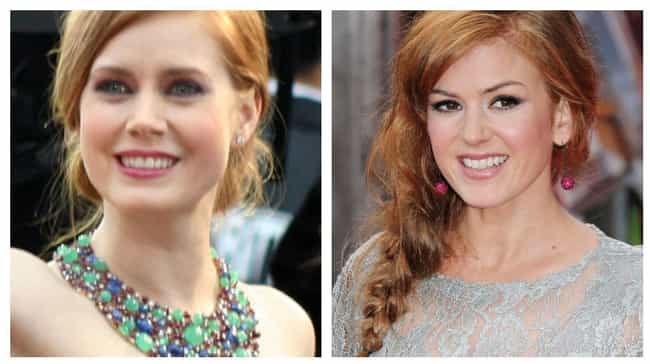 Amy Adams and Isla Fisher are often mistaken for one another, and it's easy to see why. The actresses share similar features and (sometimes) identical hairstyles and colors. They also starred in Nocturnal Animals together, a puzzler of a movie likely didn't help the Amy/Isla confusion.
But both seem flattered by the comparison. "I find it a huge compliment because I think Amy's gorgeous," Isla has said.
Selena Gomez And Lucy Hale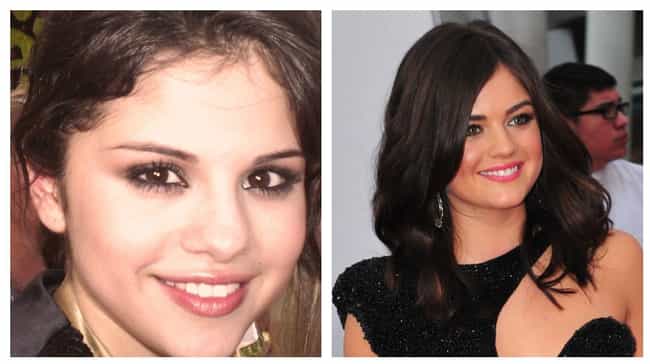 There is an undeniable resemblance between singer Selena Gomez and actress Lucy Hale. Their dark hair, angelic faces, and small frames are more than a little alike. Hale has been mistaken for Gomez on at least one occasion, in which she is pretty sure she disappointed some devoted Gomez fans.
"Woman at airport – 'Selena, can I take a picture of you?'" Hale tweeted. "I think I crushed her & her daughters dreams after I revealed the truth…"