VOTE
Celtic Tattoos And Designs

749 votes
219 voters
11.7k views
10 items
List Rules Upvote the best Celtic tattoo designs
Photo list of Celtic tattoos on different people, including a variety of ink designs and art. Celtic tattoo designs are a reflection of the person who wears them. What are the best Celtic tattoo designs? Some Celtic tattoos are elaborate and large, featuring intricate, eye-catching designs that emphasize incredible artwork. Other Celtic tats are smaller and more subtle, with sexy Celtic tattoos placed on the neck, wrist, and other delicate areas. What Celtic tattoo designs are the best? If you're considering getting some new ink, Celtic tattoo art could be the way to go. This list includes some great Celtic tattoo designs. Be sure to vote for your favorite tattoos and Celtic tattoo placements, then vote down those that you don't like.
Good Celtic tattoos are appropriate for both men and women. These pictures of Celtic tattoos can also be voted on, so that the most popular Celtic body art makes it up to the top. Celtic tattoos aren't for everyone, but they look awesome on the right person.
Men might opt for large, dramatic tattoos, as many places on the body make a perfect canvas for Celtic tats. Tribal tattoos work well with Celtic designs, as do large Celtic tattoos on various places on the body. Some might choose to incorporate Celtic tattoos into parts of larger pieces for a colorful accent. Other Celtic tattoos might be placed symmetrically on both arms, shoulders, or calves for a mirror effect.
Women might also opt for large, elaborate Celtic tattoos, or they could choose a more 'delicate' looking tattoo design - a single Celtic on the wrist or a small Celtic on the ankle, for instance. Women often get something a little cheeky or a come hither for a sexy Celtic tattoo. There are many ways to incorporate Celtic tattoo designs into other images like hearts, crosses, and stars and they all look tremendous on women.
back to page 1
Celtic Triskelion Tattoos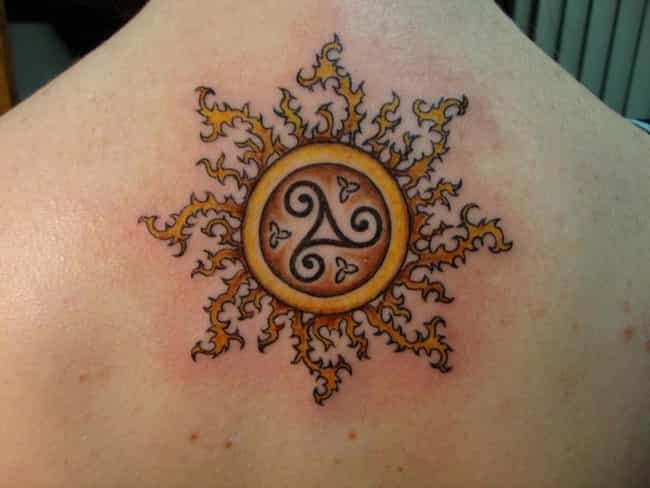 If you can say it, you can ink it. The Celtic triskelion tattoo is a vibrant piece of imagery that translate wonderfully into a Celtic tattoo design.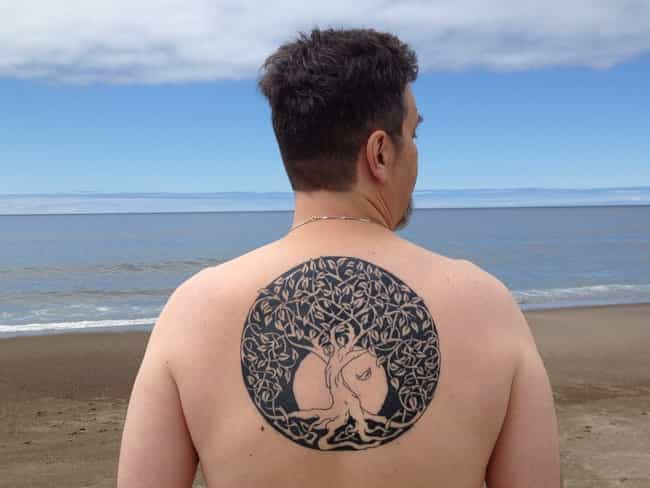 For a big tattoo, few things trump the beauty of a Celtic tree tattoo. With branches that intertwine and intersect as they ascend up the piece, you'll be hard-pressed to find Celtic tattoo art with more detail and essence. Give it a large surface area like the back to get the best effect from Celtic tree tattoos.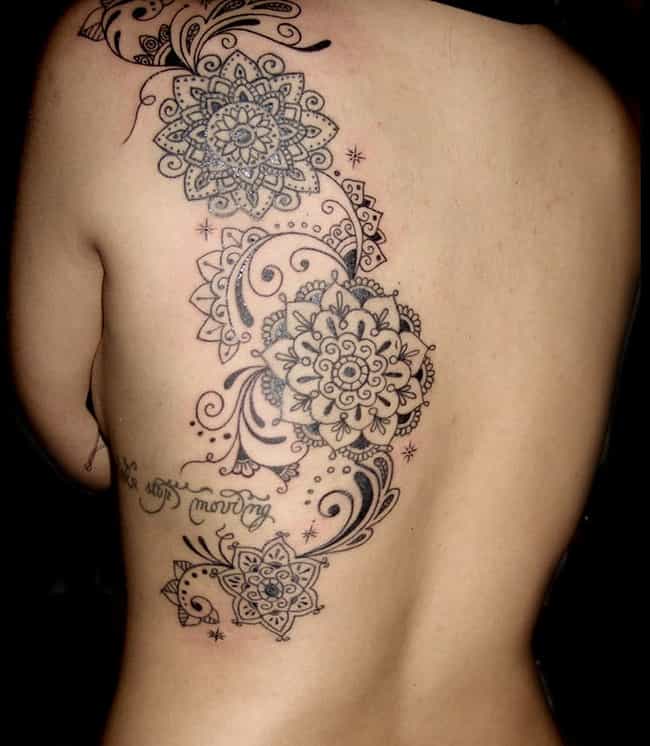 Something a little disassociated from the traditional Celtic tattoo, the Celtic mandala tattoo is a stunning bit of design and flare added to the typical Celtic tattoos.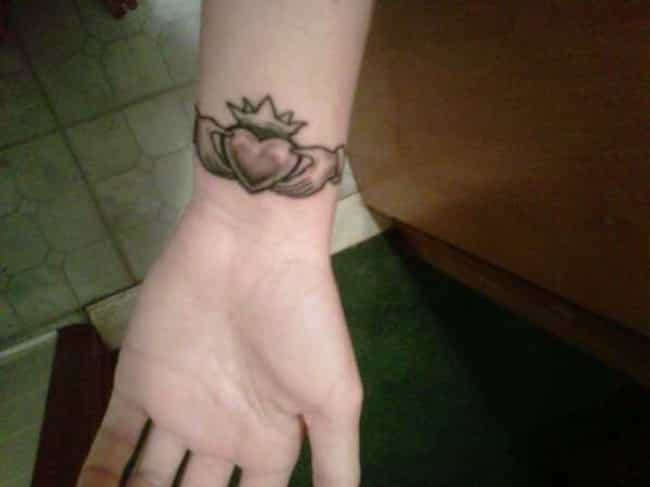 Another traditional image of Irish culture, the Claddagh tattoo is a permanent symbol of where your affections reside.