The Terrifying True Haunting Of A Denver Home That Inspired 'The Changeling'

Jacob Shelton
Updated August 27, 2019
145.2k views
11 items
The 1980 film The Changeling follows a music composer who moves into a haunted mansion and uncovers a horrific crime at the center of the paranormal activity. But that chilling tale has its basis in fact, and the true story of the house that inspired The Changeling is even creepier than the movie. When you look at the facts surrounding the haunting of Russell Hunter, though, you're bound to have some questions. Hunter said he moved into a supposedly haunted mansion in Denver, Colorado, and by all accounts a lot of weird stuff happened there. But did he really live through a haunting that would go on to inspire a horror movie?
The story of The Changeling is all the more fascinating because there's not a clear answer about what happened to Russell Hunter. The area where he lived is still rumored to be haunted, and even if some of his claims are extraordinary, there are stories and facts to back them up. This real-life version of a fictional event is incredibly strange, but did Russell Hunter barely survive his ghost-infested house, or did he just spin a great yarn?
Photo: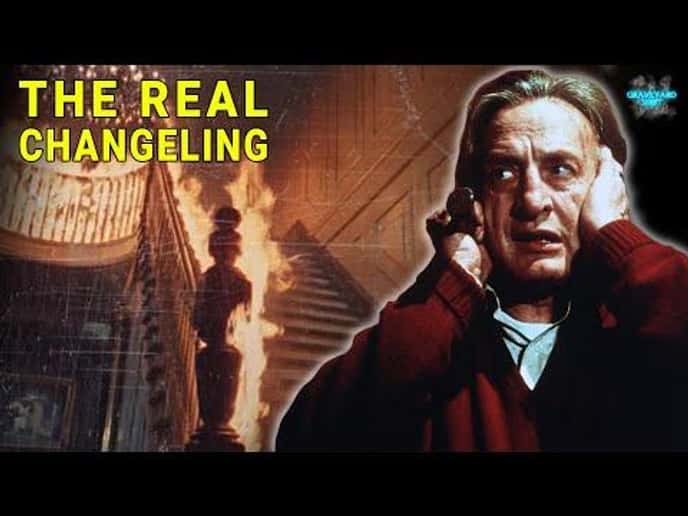 A Séance Revealed The Ghost

The next step was to learn more about this mysterious boy. Russell Hunter hosted a séance at his home, during which the spirit revealed a chilling story.

Supposedly the child became sick and died. His parents, worried they wouldn't be able to claim his inheritance from his maternal grandmother, devised a hideous plan. First, they secretly buried their child in a field in southeast Denver. Then, they allegedly found a child who looked just like their son and raised him as their own so they could take the money.

This all sounds pretty extreme, and there's no concrete evidence to back up this story. But, Hunter did follow the directions of the entity that he spoke to, and he claimed to have found the field in southeast Denver where the boy was supposedly buried. The burial spot was under a home on South Dahlia street, and with the permission of the landowners he did some digging. He supposedly found human remains and a gold medallion with a boy's name inscribed on the back.