Unspeakable Times
The Insane Killing Spree Of Charles Starkweather And Caril Ann Fugate

Between December 1957 and January 1958, 19-year-old Charles Starkweather and his 14-year-old girlfriend, Caril Ann Fugate, traveled through Wyoming and Nebraska. The teens killed 10 people - and 2 dogs - during their two-month spree. They struck their victims at random, after slaying Fugate's parents and half-sister. The state of Nebraska executed Starkweather via electrocution in 1959. Fugate paroled in 1976, after serving 17 years in prison as Starkweather's accomplice.
There are many well-known criminals who inspired Hollywood blockbusters, including Charles Manson, the Zodiac Killer, and Jeffrey Dahmer. The crimes of Starkweather and Fugate provided the inspiration for several films, including Oliver Stone's 1994 thriller Natural Born Killers, starring Woody Harrelson, Juliette Lewis, and Robert Downey Jr. as a tabloid reporter.

back to page 1
A Young Couple Was Brutalized After Offering To Help Starkweather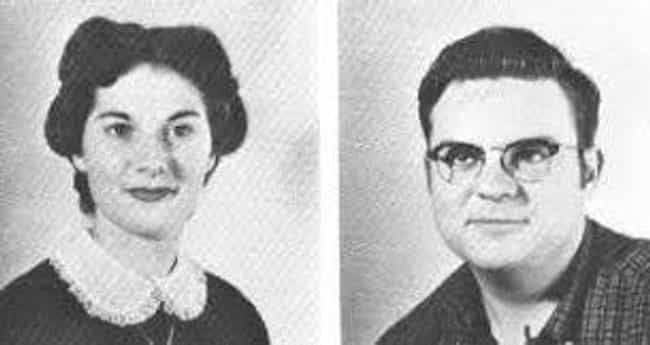 Starkweather and Fugate were fleeing August Meyer's farmhouse when their car got stuck in the mud. Robert Jensen, 17, and his high school sweetheart, 16-year-old Carol King, offered to help the couple free their car. Starkweather forced them into Meyer's storm cellar, where Starkweather raped King before killing her. He then shot Jensen six times.
When police found King, they discovered her genitals had been cut. Starkweather later told authorities that Fugate, jealous of the assault, attacked King out of revenge.

Their Search For A Hiding Place Led To A Home Invasion 
After leaving Bennet, Starkweather and Fugate returned to Lincoln, Nebraska, in search of a place to hide. Starkweather drove them to a wealthy neighborhood where they invaded the home of businessman C. Lauer Ward. His wife, Clara Ward, was home with the maid, Lillian Fencl. Starkweather and Fugate knocked on the door.
Clara invited them, and Starkweather attacked her with a knife before turning it on Fencl. When C. Lauer returned home, Starkweather shot him. The couple stole the family's valuable jewelry and drove away in the Wards' car.

They Killed A Man Sleeping In His Car In An Attempt To Steal It
Fugate and Starkweather fled Nebraska in the Wards' stolen car. At that point, the media had highly publicized the story. The pair risked being stopped by police and recognized by citizens, so they found a new vehicle in Wyoming. A 37-year-old shoe salesman named Merle Collison was asleep in his car on the side of the road.
Starkweather woke him and ordered him out of the vehicle before shooting him several times. A passing motorist named Joe Sprinkle saw the parked vehicles and stopped to offer help. But when Sprinkle spotted Collison's body, Starkweather drew his gun. The men began struggling, and Sprinkle was able to maneuver Starkweather's gun from his grasp. The altercation drew the attention of a passing deputy.

The Crime Spree Ended With A Car Chase And A Shootout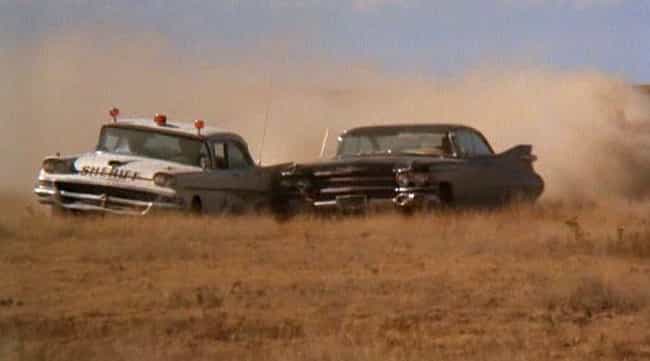 The commotion between Starkweather and Sprinkle caught the attention of Natrona County Deputy Sheriff William Romer, and the officer stopped to investigate. Fugate reportedly ran from the car, yelling: "He's going to kill me. He's crazy. He just killed a man." Starkweather took off alone in the Ward family's stolen Packard.
Authorities set up a series of barricades in nearby Douglas. Starkweather drove through them at 100 mph, prompting a high-speed chase with the county sheriff and Douglas police chief. The chase was cut short when an officer fired a shot that shattered the Packard's back window. A piece of glass cut the fleeing Starkweather, which authorities speculate caused him to panic that he was bleeding to death. Starkweather surrendered and was taken into custody.