Attractions

List of Famous Charleston Buildings & Structures

List of the famous landmarks that make up the Charleston skyline, listed alphabetically with photos when available. Charleston architectural landmarks as well as other major buildings, dwellings, and other structures in Charleston are included on this list. Information about these Charleston buildings is included on this list, such as when the building first opened and what architectural style it falls under. List includes both new buildings in Charleston and older historic landmarks.
The list you're viewing is made up of a variety of different buildings, including College of Charleston and West Virginia State Capitol.
This list answers the question, "What are the most famous buildings in Charleston?"
This is a good reference for research into the historical architecture in Charleston. Famous architectural houses within the city of Charleston are included as well, sometimes by address, other times listed by the name of the original home owner.
The Murray Vocational School is located at 3 Chisolm Street, Charleston, South Carolina. It was named to the National Register of Historic Places in 2002. The school was built by the City of Charleston and opened in 1923 as the Murray Vocational School, named in honor of philanthropist Andrew Buist Murray. Murray, who had grown up in a Charleston orphanage, financed the construction of the school as his way of repaying the city. David Hyer, a former civil engineer at the Charleston Naval yard, designed the three-story, masonry and steel main building in the Neoclassical Revival style. The building's masonry facade, engaged portico, and fanlighted doorway are all characteristic of the style. ...more on Wikipedia
City/Town: Charleston, South Carolina, USA
Opened: Jan 01 1923
see more on Andrew B. Murray Vocational School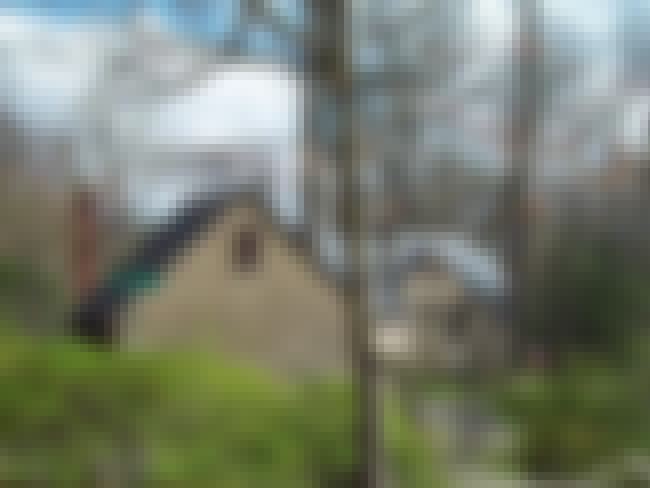 Barnes-Wellford House is a historic home located at Charleston, West Virginia. It was designed in the 1920s by English-born architect Fred Crowthers for Bernard Barnes, a leading Charleston businessman. The cottage size home is in the English Tudor style. It was listed on the National Register of Historic Places in 1984 as part of the South Hills Multiple Resource Area. ...more on Wikipedia
City/Town: Charleston, West Virginia, USA
Opened: Jan 01 1923
Style: Tudor Revival architecture
Bird Haven is a historic home located at Charleston, West Virginia. It was built about 1895, by Israel N. Johnson, who owned a tailor business and served as state ornithologist for West Virginia. This two-story bungalow-style cottage is of painted clapboards. It was listed on the National Register of Historic Places in 1984 as part of the South Hills Multiple Resource Area. ...more on Wikipedia
City/Town: Charleston, West Virginia, USA
Opened: Jan 01 1895
Style: Victorian architecture, American Craftsman
see more on Bird Haven
The Blake Tenements were built between 1760 and 1772 by Daniel Blake, a planter from Newington Plantation on the Ashley River. The building was named to the National Register of Historic Places in 1970. The building was renovated for use as an annex to a nearby county office building in 1969. ...more on Wikipedia
City/Town: Charleston, South Carolina, USA
Opened: Jan 01 1760