Unspeakable Times
Unbelievable Facts About The First Kidnapping-For-Ransom In The United States

"Don't take candy from strangers." Your parents might have told you this when you were young, but you probably never considered where the caution came from. The grim origins of the phrase lie with a four-year-old named Charley Ross, who was abducted in 1874.
The kidnapping of Charley Ross shocked the nation. Perhaps the child was targeted for his family's assumed wealth; his father, Christian Ross, owned a fine house in Philadelphia's ritzy Germantown area, though the family was actually in debt. Whatever the motive, on July 1, 1874, Charley and his older brother, Walter, were playing in their front yard when they were approached by two men in a horse-drawn carriage. The two men offered the boys candy and invited them for a ride. They accepted, and later that day, Walter was returned to his parents, but Charley wasn't. Soon, disturbing ransom notes began arriving at the Ross home. Charley's panicked parents went to the police, and the Pinkerton Detective Agency got involved in the search as the media spread the story around the country.
In the end, little Charley was never seen again. But his tragic tale left a legacy: it was the first kidnapping for ransom to receive substantial media attention in American history, and today a major missing persons database still bears his name.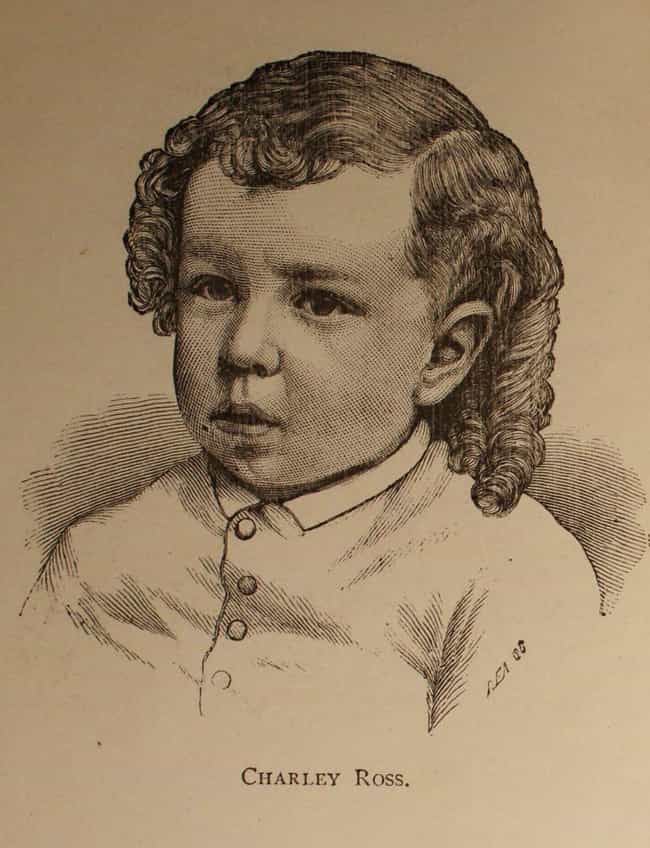 Two Strange Men Invited Charley And His Brother For A Carriage Ride
On July 1, 1874, a horse-drawn carriage with two men in it pulled up in front of the Ross's yard in Philadelphia, PA. Charley Ross, age four, and his brother Walter Ross, age five, apparently recognized the men; supposedly they had stopped by the house before and given the boys candy.
This time, the men gave the Rosses an invitation: come in the carriage, and they would buy the boys firecrackers. The children got in, and they went off to a local store where Walter was given 25 cents to spend. But when Walter got out, Charley and the men stayed behind in the carriage - and they drove away.
The chilling episode is said to have inspired the often-repeated phrase, "Don't take candy from strangers."
Walter Ross Went Missing As Well
After the two men sped off in a carriage with his little brother on July 1, five-year-old Walter Ross was left behind in an unfamiliar part of Philadelphia. Thankfully, Walter made it back home, though reports differ on how he got there; either his worried father found him, or a neighbor returned him safely. Either way, once Walter arrived back at his parent's house, he told them about everything that had happened.
The Kidnapping Led To The First Known Ransom Note In U.S. History
The very first known ransom note in the United States was written concerning the return of Charley Ross. In 2013, 22 letters were found in a basement belonging to Bridget Flynn, a Philadelphia school librarian who had several bins full of family heirlooms. All of the notes were addressed to Christian Ross, Charley's father, and asked for $20,000 in exchange for the boy. The very first letter, dated July 3, 1874, read:
Mr. Ross - be not uneasy you son charly bruster he al writ we as got him and no powers on earth can deliver out of our hand. You wil hav two pay us befor you git him from us. an pay us a big cent to. if you put the cops hunting for him yu is only defeeting yu own end. we is got him fitt so no living power can gits him from us a live. if any aproch is maid to his hidin place that is the signil for his instant anihilation. if yu regard his lif puts no one to search for him you money can fech him out alive an no other existin powers don't deceve yuself and think the detectives can git him from us for that is one imposebel. yu here from us in few day.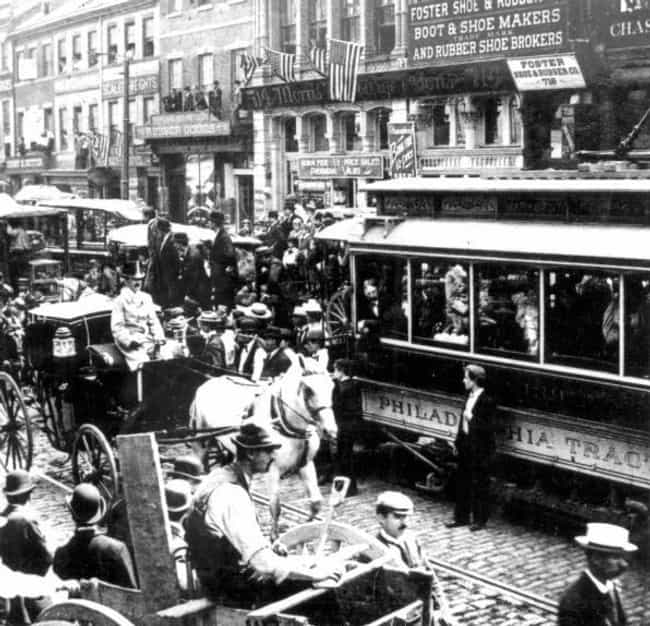 The Ross Family Couldn't Pay The Ransom, But Spent A Fortune Searching For Their Son
The notes that came to the Ross house after Charley was abducted were insistent: pay the $20,000 if you want to see your son again. But the family simply didn't have the money. Despite owning a fine house, Christian Ross was in debt.
Over the next several years, the Ross family ultimately spent $60,000 in the search for Charley - the modern-day equivalent of a small fortune.