Entertainment
Chef Movie Quotes

Updated August 15, 2019
91 votes
71 voters
33.2k views
10 items
Here are the best "Chef" movie quotes, telling the story of one professional chef who goes on a culinary journey to find himself and reunite his family. The comedy was written, co-produced and directed by Jon Favreau. After premiering at SXSW on March 7, 2014, "Chef" opened in the US on May 9, 2014.
In "Chef," Carl Casper (Jon Favreau) is moderately happy working as an executive chef for a high end Los Angeles restaurant alongside Martin (John Leguizamo) and Tony (Bobby Cannavale). With an important food critic coming to the restaurant, Carl sees an opportunity to use his creativity and innovation to impress. Instead, restaurant owner Ravi (Dustin Hoffman) forces him to stick to the menu which leads to a quite poor review from the critic.
Following a Twitter war with the critic, Carl leaves his position at the restaurant in favor of opening a food truck where he can, once and for all, be creative genius behind the food. As he travels the country selling his signature dishes, he also works together to piece back his family including son Percy (Emjay Anthony) and ex-wife Inez (Sofia Vergara).
Vote for your favorite lines from "Chef" below, and be sure to check out other top quotes from movies like "Legends of Oz: Dorothy's Return Movie Quotes," "Neighbors," "The Amazing Spider-Man 2," "The Other Woman," "Draft Day," and "Captain America: The Winter Soldier".
I Want to Share This With You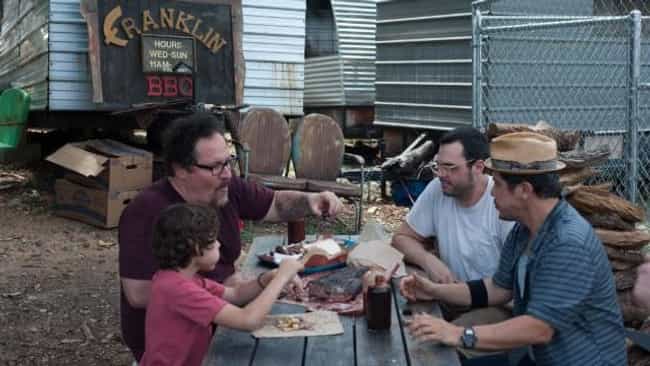 Carl Casper: "I get to touch people's lives with what I do and I love it and I want to share this with you."
Carl has an intense amount of pride in his profession as a chef and wants his son, Percy, to feel that same level of awesomeness in his life as well.
Should this be higher or lower?
Riva: "We're being reviewed by the most important critic in the city… Now suddenly you're going to be an artist. Well, be an artist on your own time. It's my restaurant."
Carl Casper: "The kitchen is my domain. That was our deal."
Riva: "The deal is now changed. Either you stay or you go."
Carl Casper: "So you're threatening to fire me now?"
Riva: "No, I'm telling what I'm prepared to do if you don't cook my menu."
When news spreads that a prominent food critic will be visiting the restaurant, chef Carl and owner Riva don't see eye to eye. Carl wants to showcase his skill and creativity as a chef while Riva whats Carl to cook what's on the menu, nothing more.
Should this be higher or lower?
A Food Truck's a Great Idea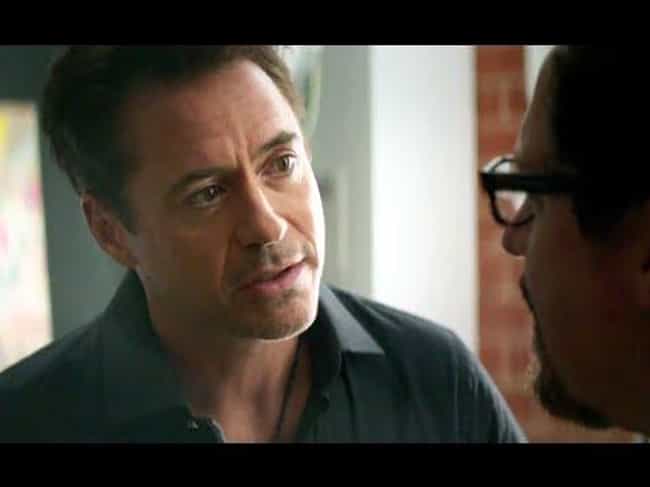 Marvin: "A food truck's a great idea. We're talking about a white-on-white, '88 Chevy food truck. It's a blank canvas for your dreams. I'm going to have them pull it around."
Carl Casper: "Thank you"
Marvin: "Don't thank me until you see it."
Marvin has a great idea to get Carl back on his feet: A food truck. While he's not yet seen this truck, Carl is excited.
Should this be higher or lower?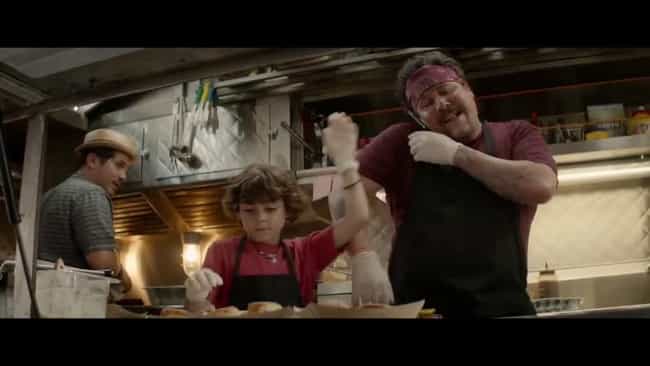 Martin: "So, what are you going to do?"
Carl Casper: "You're going to laugh."
Martin: "Tony, Carl's got a taco truck!"
Tony: "For real?"
Going from working in a professional kitchen to a taco truck is quite the change for Carl. To ice the cake, his former kitchen-mates laugh at his new position.
Should this be higher or lower?