Chefs
Famous Chefs from Germany

Updated June 8, 2017
43.1k views
9 items
List of the famous chefs from Germany. List includes some of the best chefs from Germany, along with photos when available. This list of renowned German chefs is ordered alphabetically, but if you're searching for a specific chef from Germany then you can use the "search" box to find who you're looking for. Chefs here include everything from Heinz Winkler to Helmut Zipner.
This list answers the questions, "What famous chefs are from Germany?" and "Who are the greatest German chefs?"
You can click on the names of the famous chefs of Germany in order to get more information about each one. If you're a food lover then use this list of popular German chefs to discover some new cooks.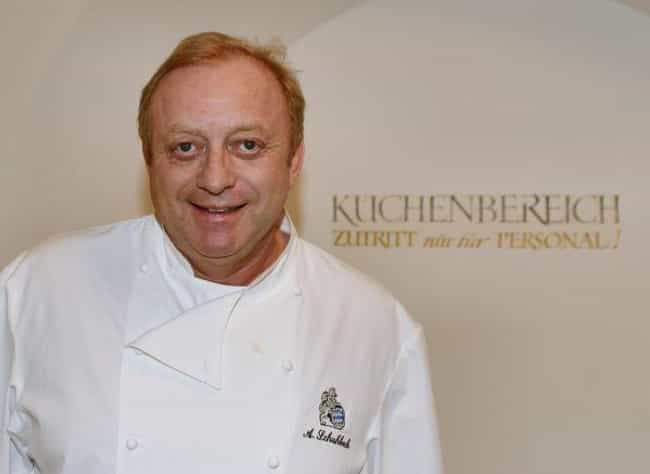 Alfons Schuhbeck (born on May 2, 1949) is one of Germany's top chefs, as well as being a restaurateur, celebrity chef, author and businessman. ...more on Wikipedia
Birthplace: Traunstein, Germany
Nationality: Germany
Andreas Benedikt Ostler (21 January 1921 – 24 November 1988), known as "Anderl", was a German bobsledder who competed in the early 1950s. As a teenager during the 1936 Winter Olympics in his home town, Anderl Ostler and future teammates at de:Sportclub (SC) Riessersee became interested in winter sports. The games in 1940 and 1944 were canceled during the war, and Germany was not invited to the 1948 Winter Olympics. At the 1952 Winter Olympics in Oslo, he became the first person to steer both the two-man and four-man bob to gold medals at the same Winter Olympics, together with Lorenz Nieberl pushing and braking. They were wearing American football helmets. Their 17-year-old two-man bob, ...more on Wikipedia
Birthplace: Garmisch-Partenkirchen, Germany
Nationality: Germany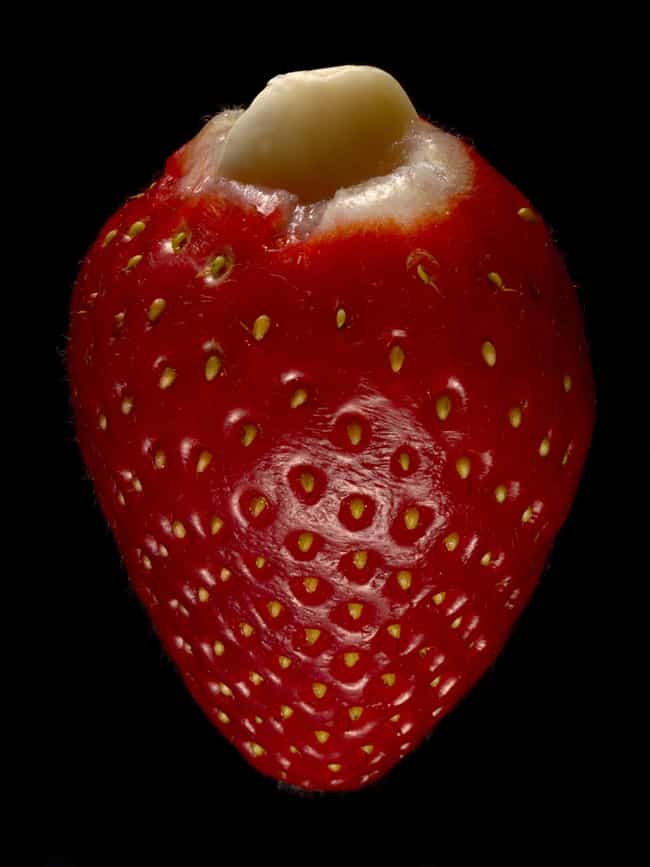 Clemens Wilmenrod (July 24, 1906 – April 12, 1967) was the first German television cook. His pseudonym was derived from the municipality Willmenrod in the Westerwald region, where he was born as Carl Clemens Hahn. Wilmenrod is considered the inventor of Toast Hawaii, "Arabian Horseman's Delight" (mincemeat with onions) and "stuffed strawberry" (strawberry stuffed with an almond. He is also credited with making Rumtopf popular in Southern and Western Germany, and with introducing turkey as a typical Christmas dinner.Wilmenrod was not a trained chef, but had studied as an actor and had an acting career before becoming the star of his television program.From February 20, 1953, to May 16, 1964, ...more on Wikipedia
Birthplace: Willmenrod, Germany
Nationality: Germany
Friedman Paul Erhardt (November 5, 1943 – October 26, 2007) was a German American pioneering early television chef. He was known as "Chef Tell" to his 40 million Baby Boomer fans. He is widely regarded as one of the first chefs to enjoy widespread popularity on American television. Former Philadelphia Inquirer food writer, Elaine Tait, wrote, "Chef Tell is America's pioneer TV showman chef whose food always tastes good." Erhardt's thick German accent reportedly made him the inspiration for the Swedish Chef, a well known Muppet character on The Muppet Show, although Brian Henson denies this. ...more on Wikipedia
Birthplace: Stuttgart, Germany
Nationality: United States of America, Germany