Attractions

Chennai Architecture: Famous Landmarks and Buildings

List of the famous landmarks that make up the Chennai skyline, listed alphabetically with photos when available. Chennai architectural landmarks as well as other major buildings, dwellings, and other structures in Chennai are included on this list. Information about these Chennai buildings is included on this list, such as when the building first opened and what architectural style it falls under. List includes both new buildings in Chennai and older historic landmarks.
Buildings on this list include San Thome Basilica and Madras High Court.
This list answers the question, "What are the most famous buildings in Chennai?"
This is a good reference for research into the historical architecture in Chennai. Famous architectural houses within the city of Chennai are included as well, sometimes by address, other times listed by the name of the original home owner.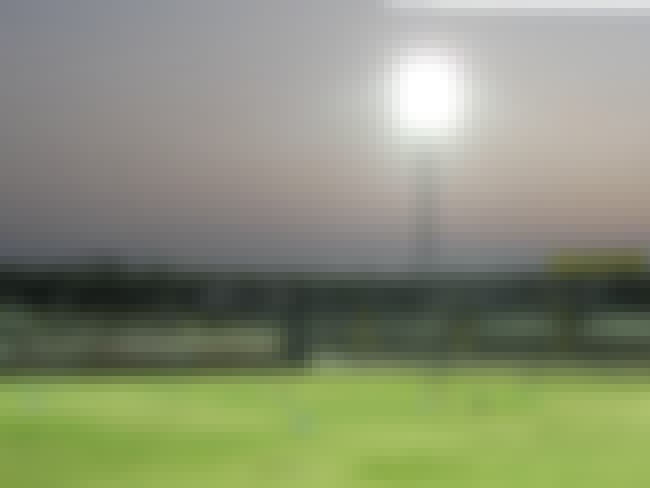 1
M. A. Chidambaram Stadium
The M. A. Chidambaram Stadium or Chepauk Stadium is a cricket stadium in Chennai, India. The stadium was established in 1916 and it the oldest continuously used cricket stadium in the country. Named after M. A. Chidambaram, former President of BCCI, the stadium was formerly known as Madras Cricket Club Ground. It is the home ground of the Tamil Nadu cricket team and the most successful Indian Premier League team Chennai Super Kings. Cheupak hosted its first test match played on 10 February 1934, the first ever Ranji Trophy match in 1936 and Indian cricket team's first ever test victory in 1952 against England. The 1986 India-Australia match held at Cheupak was only the second ever Tied Test ...more on Wikipedia
City/Town: Tamil Nadu

The Madras High Court is the highest court in the Indian state of Tamil Nadu; it is located in Chennai, formerly known as Madras. The court is one of the three High Courts in India established at the Presidency Towns by Letters patent granted by Her Majesty Queen Victoria, bearing date 26 June 1862. It exercises original jurisdiction over the city of Chennai and appellate jurisdiction over the entire state as well as extraordinary original jurisdiction, civil and criminal, under the Letters Patent and special original jurisdiction for the issue of writs under the Constitution of India. It consists of 52 judges and a chief justice who is in charge of the general policy adopted in the ...more on Wikipedia
City/Town: Tamil Nadu
Opened: Jan 01 1892
Structural Height (m): 50.0
Architect: Henry Irwin, J W Brassington
Created By: Henry Irwin, J W Brassington
Style: Indo-Saracenic Revival architecture
City/Town: Chennai, Tamil Nadu, India
Opened: Jan 01 1892
Structural Height (m): 50.0
Architect: Henry Irwin, J W Brassington
Created By: Henry Irwin, J W Brassington
Style: Indo-Saracenic Revival architecture
City/Town: Chennai, Tamil Nadu, India
Opened: Jan 01 1850