Graveyard Shift
People Are Baffled By The Footage Of This Woman's Mysterious Death In A Hotel Freezer

Updated June 14, 2019
204.3k views
11 items
On September 9, 2017, 19-year-old Kenneka Jenkins mysteriously died in a Chicago hotel freezer. She was attending a party at the Crowne Plaza O'Hare Hotel in Rosemont when she wandered off. The discovery of her body - in the walk-in freezer of the closed hotel restaurant's kitchen - occurred less than a day later. The Cook County Medical Examiner initially indicated that there was no exact cause and hoped her toxicology reports would glean more information on what happened to her. Then, it was determined she passed from hypothermia with alcohol and prescription drugs being considered as "contributing factors." Her story went national - and plenty of people wondered what happened to the teen who passed in a hotel freezer.
But adding to the unusual passing was strange video footage of Jenkins walking drunkenly around the hotel's kitchen and lobby. Speculation about what happened to the teen abounded. Did she accidentally get locked in the freezer? Or did someone lead her inside it? Plenty of people have conspiracy theories about Jenkins's passing - much like the death of Elisa Lam. In December of 2018, Jenkin's mother, Teresa Martin, filed a $50 million lawsuit against the hotel for negligence.
The Freezer Reportedly Has Latches, But Not Locks, On Both Sides
According to a spokesperson from the Crowne Plaza O'Hare Hotel, the freezer Jenkins was found in did not lock at all. It did have latches on both sides of the door, but no locks. This means she presumably could have left the freezer at any time. The freezer door contained a self-latching mechanism that could be released when pushed, however, it's possible the instructions on how to operate the door were illegible.
When her body was discovered approximately 20 hours later, Jenkins was face down on the floor. Reportedly, the only injury on her body was a small cut on her foot, although one of her shoes was on the floor near her.
Surveillance Footage Shows Her With Friends, Then She Reappears Alone Around Two Hours Later, Looking Intoxicated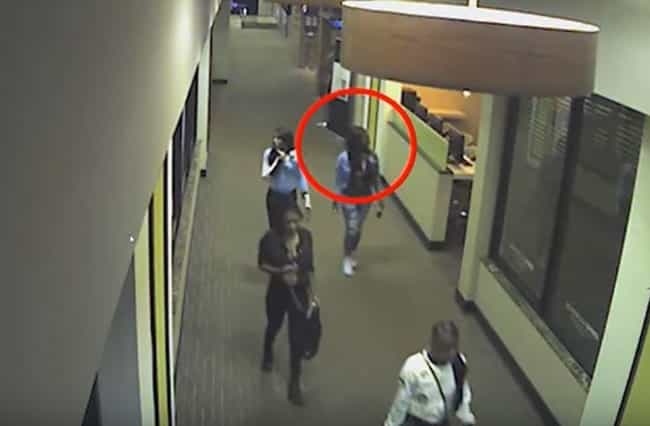 The night that Jenkins disappeared, she was supposed to go bowling with friends. At least that's what she reportedly told her mother when she left the house around 11:30 pm on Friday. She's next seen on the hotel surveillance camera several hours later. She walked into the hotel around 1 am Saturday morning with some friends.
Jenkins then attended a party in Room 926. Two hours later (approximately 3:20 am), she is seen walking in the halls of the hotel room, looking visibly impaired. Jenkins's friends alleged that the teen left to find her cell phone and keys.
Her Mother Asked The Hotel For Help Around 4 AM, But They Only Referred Her To The Police
At 4 am, roughly half an hour after video footage showed Jenkins in the hotel kitchen, the teen's friends alerted Jenkins's mother, Teresa Martin, stating that they couldn't find Jenkins. At that point, Martin went to the hotel to report her daughter missing and to look for her, but hotel officials told her the only recourse was to call the police.
The hotel employees couldn't help her search until an official missing person's report had been filed.
She Did Not Appear To Be Impaired In Any Of The Social Media Videos Taken That Night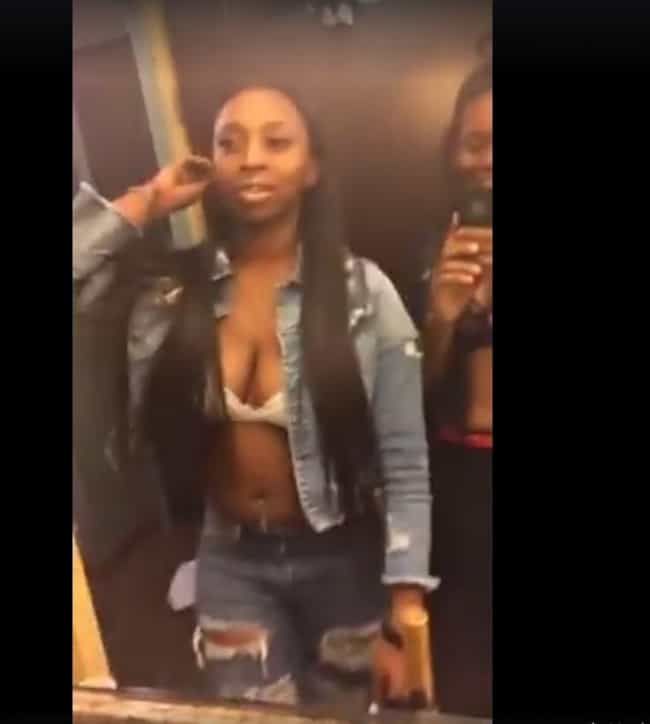 In a video taken at the party and uploaded online, Jenkins is seen walking around and talking to people. The crowded room was filled with people and loud music. Several other videos have popped up since, including one where people believe they hear Jenkins saying "help me." However, it's hard to tell if it's actually her or just part of the background music.
She didn't appear to be as intoxicated as she was on the security footage a couple hours later when she appeared to be stumbling through the halls of the hotel. Although according to witness accounts, Jenkins did consume alcohol prior to exiting the hotel room.