Unspeakable Times
16 Crimes That Took Chicago by Storm

The Windy City is known for awesome things like Chicago-style pizza, the Chicago Dog, two beloved baseball teams, Second City and other prominent comedy clubs, and the Sears Tower, the tallest (or second -tallest, depending on how you look at it) building in the U.S. Unfortunately, crime in Chicago is another citywide hallmark, from the bootlegging mobsters of the 1920s, to the modern gangs of the South Side, to the corrupt law enforcement agents and politicians (who are, sadly, timeless).
But it doesn't stop there: the Chicago crimes scrapbook is also full of serial killers, cultists, opportunistic murderers, and riots. Let's take a look at 16 of the worst crimes in Chicago history.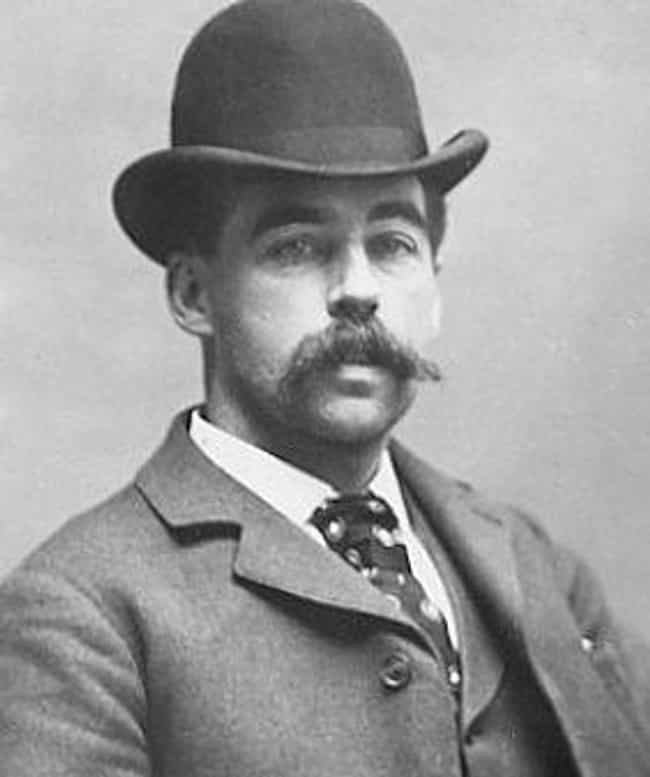 H.H. Holmes's Murder Castle
H.H. Holmes enjoys the distinction of being one of the country's first known serial killers, with methods of murder that indicate the man was a warped genius. Holmes designed and commissioned his own hotel in what is now Chicago's South Side. He called it the World's Fair Hotel, and the establishment opened in 1893, just in time for the World Columbian Exhibition.
Cecil Adams of The Straight Dope writes, "It was a gaudy three-story building with shops on the first floor and a bizarre labyrinth of windowless rooms, false floors, secret passages, trapdoors, and chutes above. Holmes changed contractors several times and shuffled the workers around frequently so that no one ever got a clear idea of the floor plan or what the building was for."
Within this labyrinth, Holmes would trap, torture, and kill a confirmed 27 men and women, though it is estimated he may have murdered up to 200 people during the fair's five month engagement in Chicago. Holmes left not long after the fair ended, and continued his killing spree in various parts of the country. He was eventually apprehended in Philadelphia after failing to properly dispose of one his victims. He was hanged in 1896.
Holmes's hotel, which became known as the "Murder Castle," preceded its creator in death, having burned down in 1895.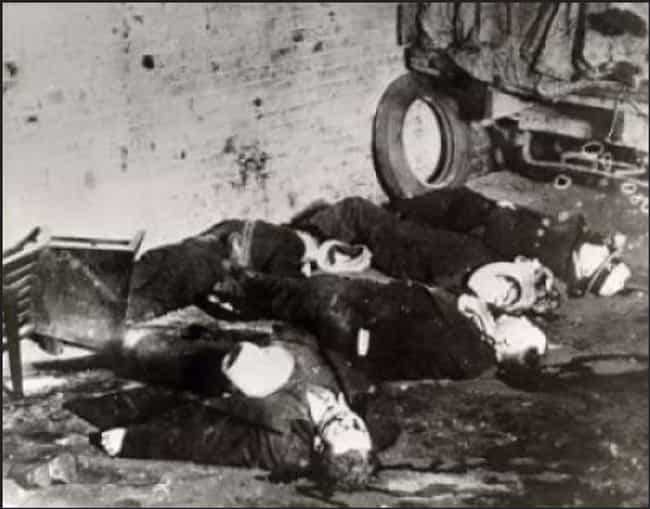 Saint Valentine's Day Massacre
On Valentine's Day, 1929, seven members of the North Side Irish Gang were gunned down in a garage in Lincoln Park. The men were lined up against one wall of the garage by two individuals disguised as police officers, who, along with two others in civilian clothes, opened fire on the Irish gangsters with submachine guns and shotguns, ripping apart the men's bodies in a hail of bullets. The two cop impersonators then led the men in suits out of the warehouse at gunpoint, to give the appearance to passersby that the gunmen were under arrest.
One man was found alive at the scene, but he refused to speak about the killers' identities and died in the hospital several hours later. Despite a few suspects cropping up and a handful of solid leads, no arrests were ever made in connection with the massacre.
It is widely believed that Al Capone, notorious leader of the South Side Italian Gang, orchestrated the attack on the Irish with the hopes of offing their leader, George "Bugs" Moran. Moran was indeed scheduled to be at the warehouse that day, but he overslept that morning.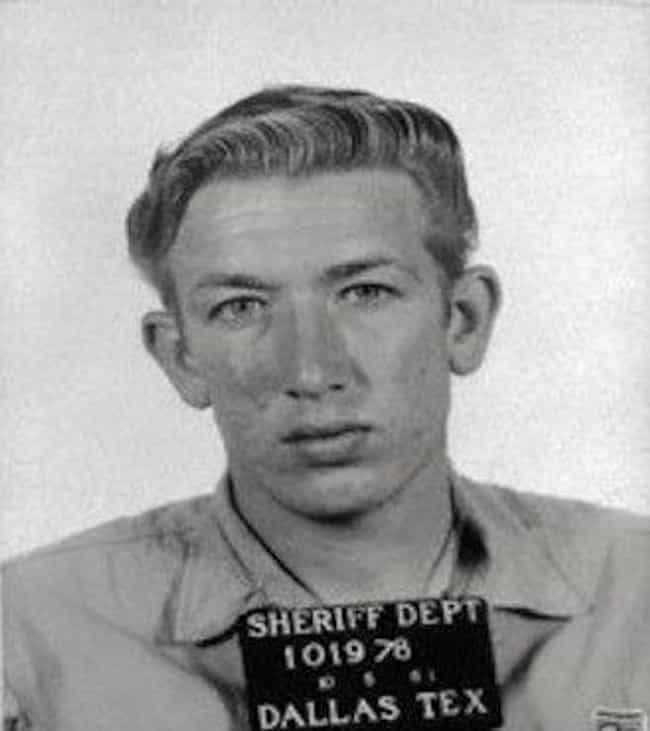 Richard Speck Kills Eight Nurses in One Night
On the evening of July 13, 1966, Richard Speck broke into a townhouse in the Jeffrey Manor neighborhood and held eight student nurses from the South Chicago Community Hospital hostage in one of their rooms. He led the women out one by one, systematically stabbing or strangling each to death. He also sexually assaulted his last victim before killing her. The crime scene was described as an absolute bloodbath.
Speck apparently entered the nurses' home with the intention of only robbing them. He claimed to be both drunk and stoned at the time, and that he had little recollection of the murders. He was ultimately tracked down from a fingerprint left at the scene and, more importantly, a ninth nurse who had hidden under a bed while Speck was out of the room (it is unclear whether he simply lost count of the women, or if he was never aware of the ninth woman to begin with).
Initially sentenced to death, Speck's sentence was reduced to life imprisonment after questions were raised over the jury selection in his trial. He died of a heart attack in 1991.
Years later, in 1996, a video shot in prison surfaced, which showed an aged Speck, three years before his death, boasting about his crimes, as well as partaking in smuggled drugs and performing oral sex on another inmate. He also sported a pair of large breasts, believed to have been developed by ingesting hormones that had also been smuggled into the prison. The killer is heard saying on the tape, "If they only knew how much fun I was having in here, they would turn me loose."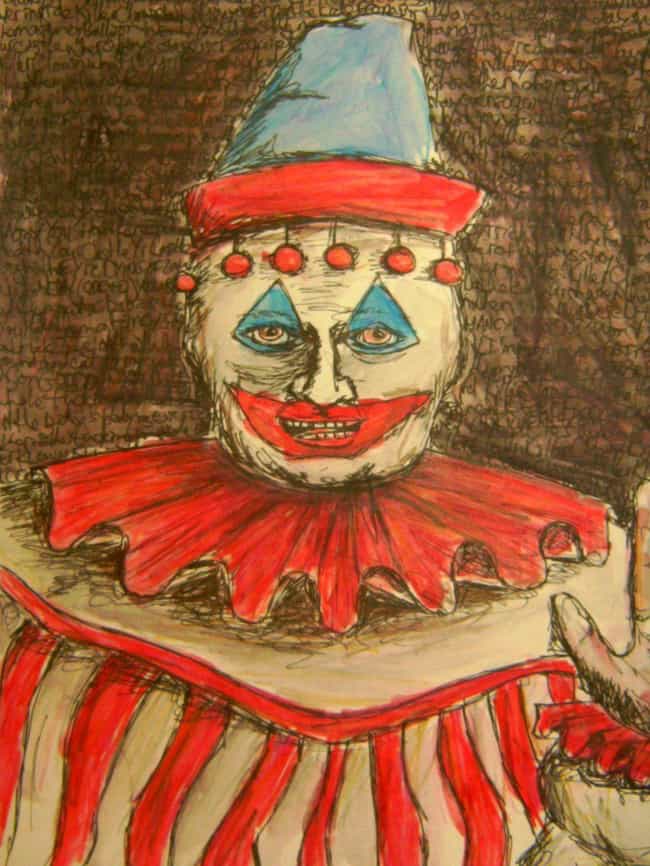 John Wayne Gacy sexually assaulted and murdered 33 known young boys between 1972 and 1978, with the death count likely higher. Gacy became known as the "Killer Clown" due to his appearances at parades and other events as "Pogo the Clown," a character he invented.
While Gacy technically lived in Norwood Park Township, a small community north of Chicago, he took several of his victims from the Windy City and either stowed their bodies in the crawlspace below his house, buried them somewhere else on his property, or dumped them in the Des Plaines River.
Gacy was executed by lethal injection on May 10, 1994.