Entertainment
Child 44 Movie Quotes

26 votes
23 voters
1.6k views
8 items
Child 44 movie quotes tell the story of one man who investigates the serial murders of 44 children in spite of resistance from the Soviet Government. The mystery thriller was adapted from Tom Rob Smith's novel of the same name by Richard Price. Directed by Daniel Espinosa, Child 44 opened in theaters on April 17, 2015.
In Child 44, secret police agent Leo Demidov (Tom Hardy) and his wife, Raisa (Noomi Rapace), find themselves exiled from Moscow in 1953 after Leo refuses to declare Raisa as a traitor. So when the son of friend Alexei (Fares Fares) is murdered and the government, led by Vasili Nikitin (Joel Kinnaman), declares it an accident as murder does not happen in their land, Leo sees little to lose by jumping in to investigate it.
Leo, along with the help of General Timur Nesterov (Gary Oldman), begins to investigate the killing and discovers that a serial killer has killed a total of 44 children. He strives to find the killer so he will not kill any more, but faces intimidation from the government, who tries to cover it up. This presents a very tricky and dangerous situation for all involved.
Child 44
joins theaters which are already showing a number of great films including
Ex Machina
,
The Longest Ride
,
Furious 7
,
Cut Bank
and
Get Hard
.
Remember When We First Met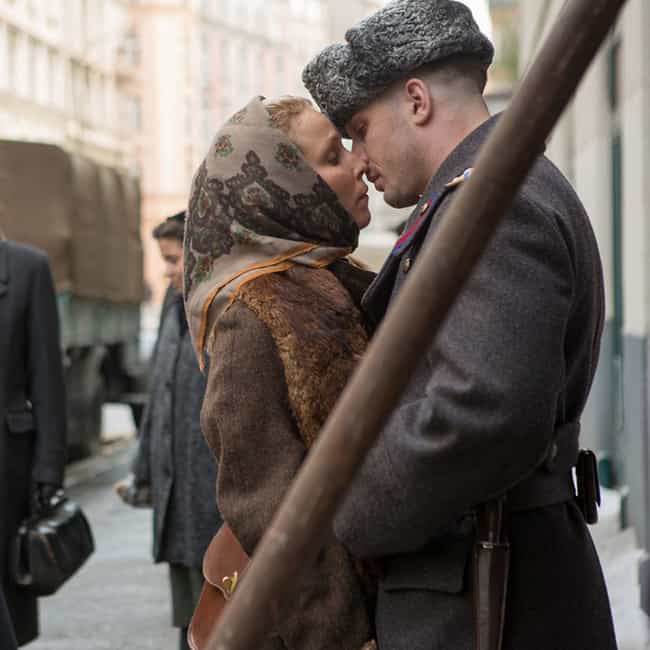 Leo Demidov: Remember when we first met, you thought that I was rude.
Raisa Demidova: You were staring at me.
Leo Demidov: I was mesmerized by your beauty. There will always only be you.
Leo and Raisa chat over dinner about when they first met. That was long ago, well before they got married and had to deal with Raisa being accused of being a traitor.

Should this be higher or lower?
Murder is Strictly a Capitalist Disease
Leo Demidov: I came as fast as I could.
Major Kuzmin: There has been a terrible accident. Alexei's son has been hit by a train.
Leo Demidov: A train?
Major Kuzmin: He's claiming his son was murdered. I am sure you realize murder is strictly a capitalist disease.
Leo is called in after a friend's child dies. The father, Alexei, claims it was a murder but murder does not happen, at least that's what they want everyone to think.
Should this be higher or lower?
44 Children Have Been Murdered
Leo Demidov: 44 children have been murdered.
General Timur Nesterov: Enough! What do you want?
Leo Demidov: I would like to stop him.
...
General Timur Nesterov: If you record anything, I will kill you myself.
After initially agreeing to help Leo with the investigation, Timur turns on Leo. Their investigation into murder is highly controversial and Timur isn't willing to go down if they are discovered.
Should this be higher or lower?
There is No Murder in This Country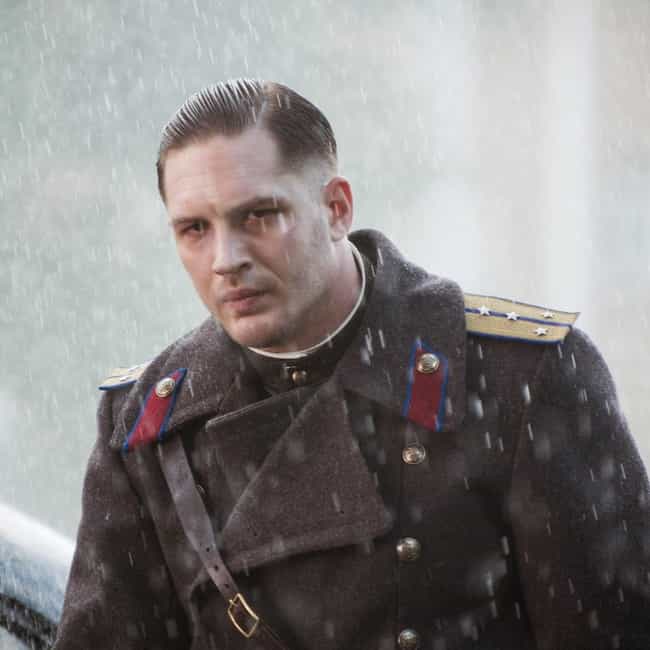 Anatoly Brodsky: You're to be quiet. There is no murder in this country. This is no murder! Do you understand?
Leo is bullied into dropping his interest in the child murders. Vasili Nikitin has sent Anatoly there to remind Leo that murder does not happen in these parts and that Leo must comply.
Should this be higher or lower?