Unspeakable Times
People Are Giving Away Their Unwanted Adopted Children Through Internet Forums

Updated June 14, 2019
305.1k views
9 items
It seems strange that after enduring the long process of finding and gaining custody of a child, some adoptive parents ask, "Can you give away adopted children?" But it is happening - often online. Some adoptive parents find themselves in over their heads, deeming their family's newest addition too violent, troubled, or physically challenged for them to handle.
Some use instant messaging platforms, secret Facebook groups, and other social apps to facilitate the "sale" of the unwanted child. Adoptive parents turn to these forums to find a new home for their adopted children without consulting with child safety or adoption agencies. Without the assistance of the proper legal channels, some children end up in the custody of predators and traffickers.
Worse yet, this practice of "private rehoming" isn't exactly illegal in the United States. No law explicitly bans the practice of giving unwanted adopted children to another person. The only deterrent against this unconventional - and sometimes dangerous - rehoming approach is the Interstate Compact on the Placement of Children (ICPC), which "establishes procedures for ensuring the safety and stability of placements of children across state lines."
Still, some states lack penalties for those who violate the ICPC, and these internet forums can occupy a foreboding gray area of the web. Who are these re-homed children - and where are they going?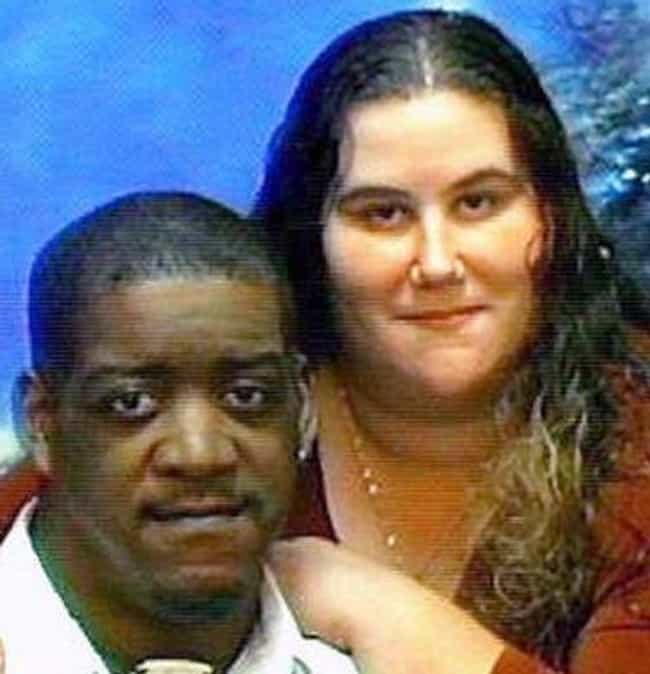 The Easons Took In Six Kids - Even Though Child Protective Services Took Away Their Two Biological Children
In 2009, Tom and Misty Mealey met up with Nicole "Momma Bear" Eason and her husband, Calvin. The Mealeys were offering their 5-year-old son - who they adopted from Guatemala - to the Easons. The 5-year-old had reactive attachment disorder - marked by having a withdrawn, fearful personality - and the Mealeys felt overwhelmed trying to care for him. The Mealeys found Nicole online, and they met on July 9, 2009. After a few days of bonding with the child, the Easons took the boy home to New York.
This was not the only child the Easons found via an online chatroom. A year earlier, the Easons adopted 13-year-old Anna Barnes, who had already been re-homed once before. The Barneses spent a year with Anna, who had emotional and behavioral issues, before they hit their breaking point. They wrote a post on a Yahoo forum called "Respite-Rehoming" when Nicole reached out. Nicole told Lisa Barnes she was ready to take in Anna and would even give her a puppy. Despite Anna's pleas, the Barneses sent her off with the Easons.
When Anna stepped into the Easons' previous home in Illinois for the first time in 2008, she saw excrement on the floor. Anna claimed the Easons asked her to sleep between them. Nicole also allegedly asked Anna if she could recall Nicole kissing her in the middle of the night.
Gary Barnes - the adoptive father who gave up Anna - later heard from one of Nicole's former friends. They told Gary the Easons had decieved him, so he flew out from Texas to Illinois to take back his adopted daughter. When authorities got involved, it turned out the Easons had done this with four previous children; however, when Anna arrived at their home, no children were present.
Even after the Barneses' case, the Easons were still able to obtain children from online forums. A month after Gary reclaimed Anna, the Easons took in Quita Puchalla, a Liberia-born child. The couple later lived in an apartment with Elmer Huntoon, a 23-year-old man with disabilities, whom Calvin one day found facedown in a pond, drowned.
All these parents were unaware that Child Protective Services had taken away the Easons' own biological children. Due to unfit parenting, the Easons lost custody of their biological daughter and infant son in 2000 and 2002, respectively.
Overall, the Easons obtained six children through the underground network. In June 2016, Nicole and Calvin received a sentence of 40 years in prison for kidnapping and transporting a minor with intent to engage in sexual activity.
A Girl Adopted From China Went To New Parents Who Made Her Dig Her Own Grave
An American couple adopted 12-year-old Nora Gateley, a girl born in China who had a leg disability due to polio. Before Nora knew it, she was on her way to the United States to her new home in the Florida Keys.
Nora lived with her new parents and four siblings, two of whom were also adopted. A year into Nora's new life, her parents accused her of hitting one of her siblings. Nora briefly ran away from home, and then one day, she learned she was going on a short getaway with her dad.
"I just thought we were going out. Just doing a daddy and daughter thing, because we'd done that before," Nora told NBC News.
Nora's father ended up dropping her off at a desolate farmhouse in Trenton, TN, the home of Tom and Debra Schmitz, a couple who already had nine children in their care. Over time, the couple accumulated 17 children.
Nora's first day at the Schmitz home appeared normal, but she quickly learned her new family's reputation as a caring, multicultural unit was a sham. The Schmitzes forced Nora to take care of her new younger siblings, and many of them had physical or mental disabilities.
If Debra disliked the way Nora did something, she used physical punishment. Nora claimed her adoptive mother took away her leg brace as a means of discipline. Allegedly, Debra went so far as to tell her children to dig their own graves.
"She said, 'Get out and go dig your own grave. Nobody will find you,'" Nora recalled.
A Russian Boy Was Re-Homed After 11 Years With His Adoptive Parents
Dmitri Stewart was 14 when his adoptive parents decided to re-home him. The Stewarts lived in Florida, but they later moved to Scotland to evade CPS officials. According to Dmitri, authorities investigated William and Victoria Stewart for allegedly abusing him. The Stewarts ultimately decided they could no longer care for Dmitri, but were too afraid to involve government social services, given their record.
William claimed Dmitri was prone to anger and would emotionally shut himself off from his adoptive parents. William then re-homed the teen, sending him to live with Nicole and Calvin Eason - parents who had their biological children taken away for abuse and neglect. The Eason home was filthy, but the Stewarts still left Dmitri there.
According to William, he and Victoria trusted Megan Exon, a moderator of the Yahoo group called "adoption_disruption," to vet the potential adopters - he claimed she was a "total middle person." However, Exon alleged that she always told families to get an attorney and do a background check themselves.
The Stewarts later refused to take Dmitri back when he had to leave the Easons.
Re-Homing Sites Connect Families, But They Don't Perform Background Checks
The secret online communities designated for private re-homing might have started with good intentions, but the lack of moderation made them dangerous places. Many of these rings allowed people to discuss the children in question, but without the safeguards that traditional adoption provides.
In the foster care and adoption systems, potential foster parents have to go through background checks, home inspections, and training. With private re-homing forums, someone just has to convince the adoptive parents trying to re-home the child that they are a good fit. Often desperate, many of these parents give them the benefit of the doubt.
This is how Nicole Eason, AKA Momma Bear, was able to take in unwanted adopted children, even though CPS had taken away her biological children. Ultimately, a court sentenced Nicole and her husband, Calvin, to 40 years in prison for kidnapping and transporting a minor with intent to engage in sexual activity.
The forums suggested members consult an attorney before re-homing their adopted child, but there was no guarantee they followed this advice. "We always reminded people, 'Get an attorney.' And obviously people didn't always do that," said Megan Exon, a former re-homing forum moderator. Exon had taken in a child in 2005 and 2007, then started moderating a private board, hoping it would help other children in her adopted son's position.
Exon eventually discovered Nicole had misrepresented herself online. Having learned that Nicole subjected her re-homed children to awful treatment and living conditions, Exon drove from North Carolina to Illinois to remove two children from her care. Exon ended up adopting the 8-year-old girl she rescued.