Music
Childhood Homes Of Famous Musicians

Updated July 10, 2019
1.8k views
16 items
With the advent of social media, it is easy and often advantageous for celebrities to carefully construct a narrative about who they are, what they're about, and where they came from. That is the bread and butter of influencer culture, after all. Even so, social media is merely a new vehicle for an old trick.
Given the narrative element of songwriting, music artists are especially known for doing this. Many sing about their illustrious riches that they may or may not have had, rappers rap about their hood that may or may not have been dangerous, and men croon about all of the women that may or may not be all over them.
Behind all of the smoke and mirrors of fame, the fact of the matter is that history does not lie. The easiest way to know the truth behind the greatest singers and musicians is to learn about where they came from and how they related to their environment growing up. Some musicians remained true to their roots, while others changed.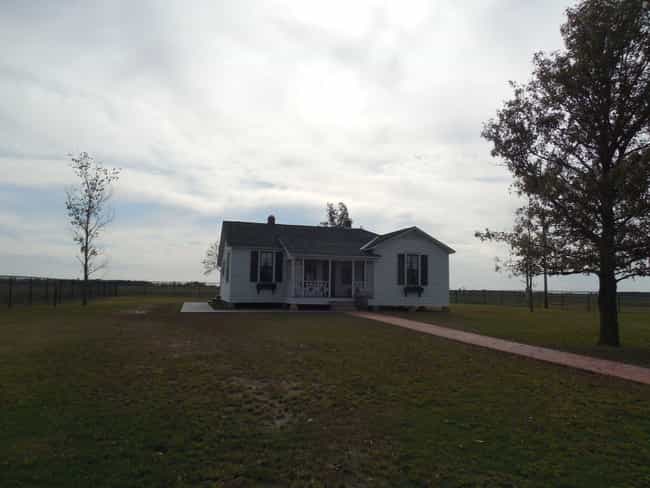 Country music legend Johnny Cash grew up in a New Deal agrarian community in Dyess, AR, which was established in 1934. His family moved to the new town when Cash was just a small child.
The Great Depression caused great financial difficulties for Cash's family, and he spent his early years working in the cotton fields on the family farm. His experience with growing up in poverty in the Deep South is a consistent theme in his music. His 1959 song "Five Feet High And Rising" describes a traumatic childhood experience in Dyess, where a terrible flood forced his family to leave their home.
Cash's family home, Farm No. 266, was added to the National Register of Historic Places in 2018.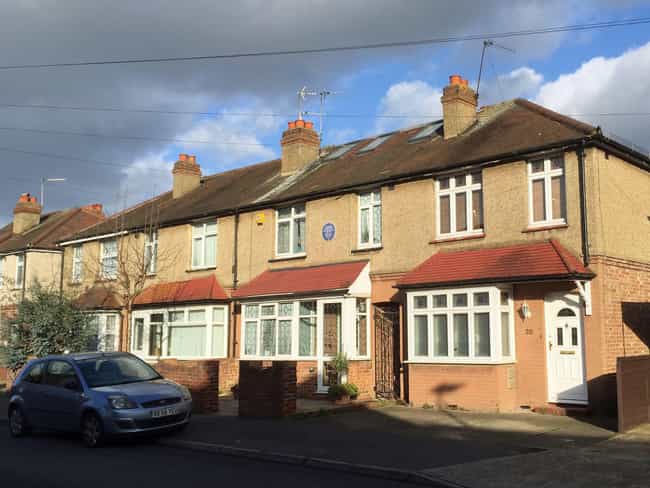 Freddie Mercury, born Farrokh Bulsara, spent many of his childhood years in Zanzibar . However, the validity of the house claiming to be the "Freddie Mercury's Zanzibar Home" is unconfirmed, even by its current owners.
When Mercury was a teenager, his family emigrated to Feltham, a suburb west of London. Even as a teenager, Mercury was flamboyant and expressive. He regaled the neighborhood with his loud guitar practice, immaculately designed outfits, and what would soon become his inimitable vocal abilities. Mercury met his future Queen bandmates while living in this home.
The people of Feltham still remember young Freddie Mercury with great fondness. Though the Bulsara family no longer resides in the home, it was awarded an English Heritage blue plaque in 2016.
After a confident introduction to the real estate market in 2013, Kurt Cobain's childhood home in Aberdeen, WA, stood vacant for five years, much to the confusion and chagrin of the upscale Beverly Hills firm trying to sell it. Despite the frequent price drops and abundance of relics from Cobain's youth, no one was buying. People began to wonder if the house was haunted.
Though it serves as a priceless museum of Cobain's life, the dingy old cottage still carries the tremendous weight of his memory. Cobain lived a normal, well-adjusted childhood until his parents divorced when he was 9 years old. He became an angry, troubled teenager who lived a transient lifestyle accompanied by substance use and petty crime.
Cobain left the house in 1987, but his family diligently left his contributions to the space intact, such as the graffiti from his childhood bedroom. After a $300,000 price drop, the home was finally purchased in 2018.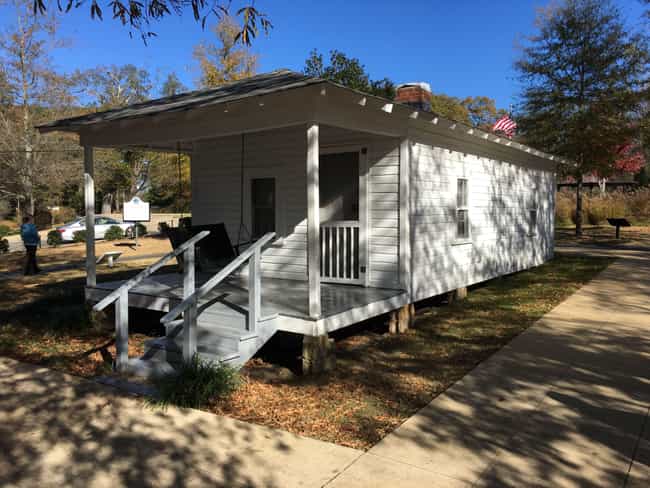 In 1934, Vernon Presley took out a $180 loan to build a small house in Tupelo, MS. Less than a year later, Elvis was born. Soon after the birth of their son, the Presley family fell upon hard times, and their home was repossessed a few years later when it became obvious that they would not be able to repay the loan.
Fortunately, the greater Presley family was close, and the family continued to live alongside their relatives in Tupelo until Elvis was a young teenager. Many Presleys moved to Memphis in search of a better financial situation, where Elvis began to develop his career in music.
Today, the original house in Tupelo operates as the Elvis Presley Birthplace landmark. It is available for tours alongside the Elvis Presley Museum and the Assembly of God church where he gave several of his first performances.