Entertainment
Jamie Lee Curtis Descended From Hollywood Royalty, But Her Childhood Was Far From A Fairytale

Everybody knows Jamie Lee Curtis from her silver screen debut in John Carpenter's Halloween (1978). Curtis's work has spanned decades, including films like A Fish Called Wanda and Trading Places. She remains on top of her game, starring in the 2018 Halloween sequel, appearing on Fox's Scream Queens, and working with numerous humanitarian and philanthropic organizations.
Life wasn't so easy for a young Curtis, however. She's the daughter of Janet Leigh and Tony Curtis, two of the most famous and beloved actors of their day. While being the daughter of Hollywood royalty might sound like a dream come true, Curtis's family life was marked by neglect, turmoil, and resentment. Her relationship with her father was particularly fraught: Tony showed little interest in his daughter or her budding career. Curtis had to navigate the film industry alone. Her relationship with her mother had its ups and downs.
From her father's neglect to her troubles in high school, Curtis went through a lot to become the national treasure she is today.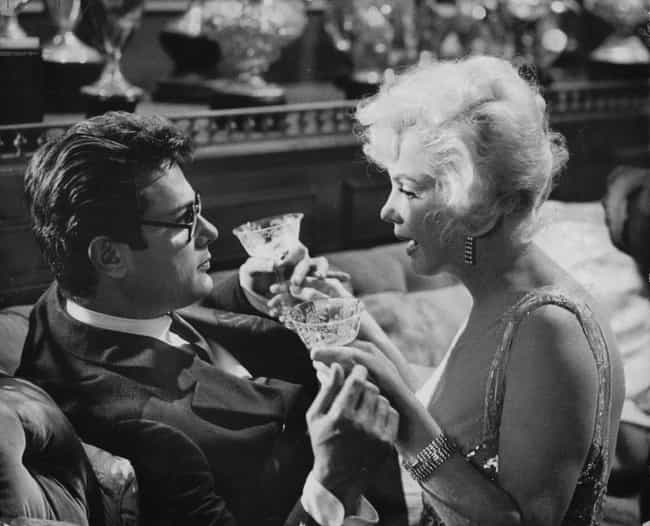 Months Before She Was Born, Her Father Allegedly Had An Affair With Marilyn Monroe
Tony Curtis and Marilyn Monroe were reportedly madly in love with each other as young adults. They later reunited on the set of Some Like It Hot, but both led separate lives. Tony and Janet Leigh were married and about to have their second child; Monroe was wife to playwright Arthur Miller.
During the production of Some Like It Hot, Tony and Monroe supposedly had an affair, and according to Tony, Monroe wanted both of them to divorce their spouses to be together.
The drama continued on the set: Miller purportedly found out about the affair and threatened Tony. Also, Monroe was allegedly pregnant with Tony's child; and Monroe might have had a miscarriage, but Tony believed it was a medical termination encouraged by Miller.
The episode threw Tony into a deep depression that further contributed to the collapse of his marriage, straining his relationship with his children.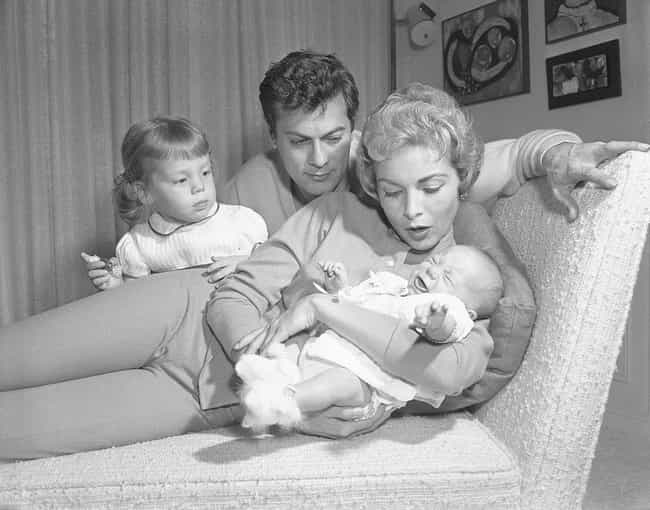 She Was A 'Save-The-Marriage' Baby
During an interview with now-defunct women's lifestyle magazine More, Curtis said her famous parents likely conceived her during a time of strife and uncertainty in their marriage. According to Curtis, Janet Leigh and Tony Curtis's relationship was in dire straits before her birth.
Though the couple anticipated baby Curtis to fix their already broken marriage somehow, things only got worse. Curtis explained:
By the time I came along, following my sister, Kelly, by two and a half years, my parents' bond had deteriorated precipitously as their stardom grew. And like any other save-the-marriage baby, I failed.

Janet suffered public embarrassment as Tony chose a 17-year-old replacement, a German actress with whom he was working, and she felt the slings and arrows of tabloid gossip and innuendo. She told me that she did the memorable scene on the train in The Manchurian Candidate the day she found out that Tony had filed for divorce.
She Was Dependent On Substances For 10 Years
As the child of Hollywood stars, Curtis was used to having her private life publicized. However, she kept at least one part of her life well-hidden from the public sphere. Following her plastic surgery procedure to reduce eye puffiness, she started taking strong pain relievers, which led to a reliance that lasted 10 years.
In 1984, she married screenwriter and actor Christopher Guest, but she kept it a secret from him until she began treatment in 1999. During a 2017 interview, Curtis credited a Tom Chiarella article in Esquire as her inspiration for getting clean:
That got me sober. I went, "Oh... I'm not alone." Someone else, a respected journalist, is outing himself in this magazine article to his doctors, his wife, his friends, his business, his family, his kids. He could never go back. The minute he handed that in, it was over.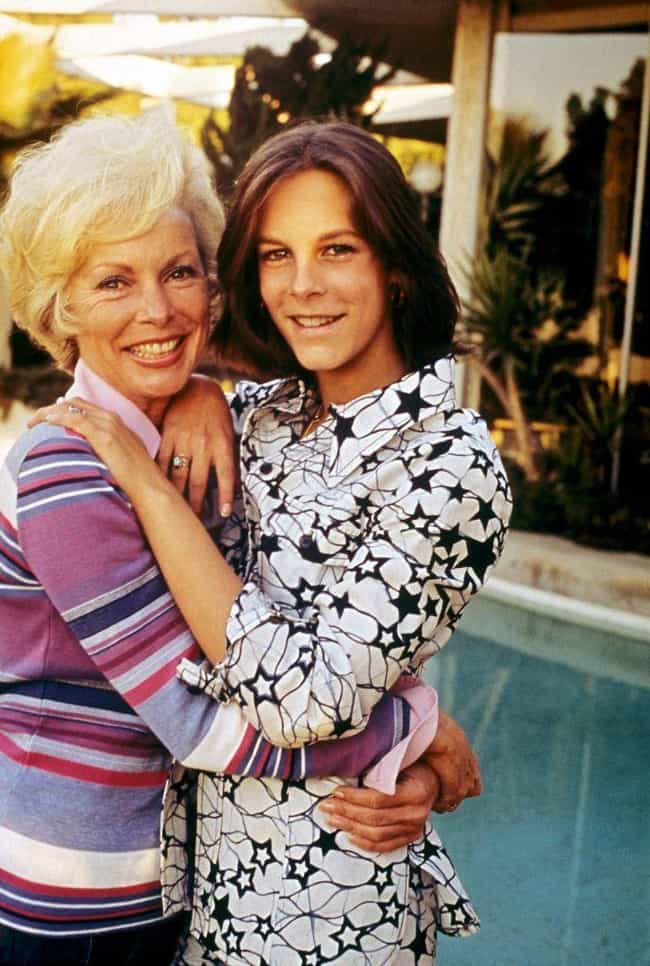 Her Parents' Fame Overshadowed Her Time In High School
Curtis had an especially difficult time in high school. The media regularly publicized her parents' scandals and private lives, and she struggled to find her identity beyond that of her parents. She described her experience to Rolling Stone:
It screwed with my head. You're a child trying to develop an identity and a sense of self-worth, and all this Hollywood stuff... makes you kind of wonder who you are. Then you're 12 through 18, and you're developing... And it's hard. My time in high school was just a f*cking killer.
However, she decided to own her unique status when she graduated, and her yearbook quote read, "Weirdness is a virtue that only some can project successfully. My bosoms aren't big, but they're mine."
Curtis has a sense of humor about it to this day: "I look back on that and go, 'Whooo, you were f*cking crazy.' People were writing clever things, and I write something about t*ts and weirdness!"