Graveyard Shift
The Most Vital Things You Missed In Season 1 Of 'Chilling Adventures Of Sabrina'

844 votes
154 voters
7.3k views
13 items
List Rules Vote up the details you missed the first time around.
The Chilling Adventures of Sabrina on Netflix is one of the most thorough and detailed shows on the air. The filmmakers have tirelessly worked Satanic occult symbols and horror movie references into the very fabric of the series, as well as details that hint at the witchy horror to come in Chilling Adventures of Sabrina Season 2.
Some of these intricate details require an eagle eye, and it may take several rewatches to find every Easter egg. But some of the most important secrets of the Netflix series are out in the open - you just may not notice them behind the show's front-and-center occult glory.
If you missed these vital details, don't blame yourself - you were bewitched.
Everyone Zelda Hexes Loses A Shoe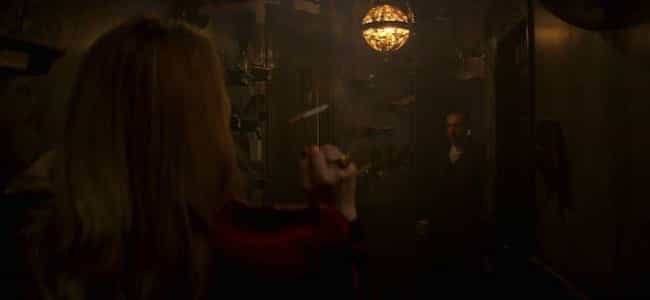 One collection of visual clues hidden within the show's set design is the wall of shoes outside of Zelda and Hilda's room. Not only is this an atmospheric piece of set design, but it's also a nod to legitimate folklore.
According to production designer Lisa Soper, "Every time [Aunt] Zelda goes out and gets upset with somebody she casts a hex on them. And then she binds the shoe and comes back and puts it there - as long as it's there she keeps the spell on them."
If you want to see who's on Zelda's hit list during any given episode, keep an eye on the wall.

Did you miss this?
The Tarot Cards On Sabrina's Mirror Are Symbolic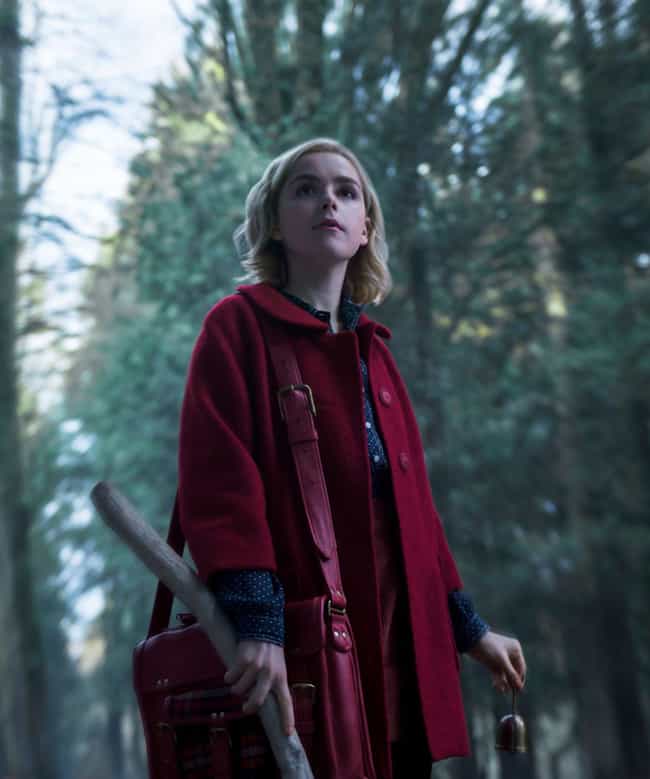 Each character on CAoS is paired with a tarot card and a color; for example, Sabrina's color is red, and her card is "the Magician." In typical tarot readings, this card denotes that someone is talented and resourceful, which certainly fits Sabrina.
The color red represents both femininity and skill. Sabrina's powers grow throughout Season 1, but by episode 10, she's proven herself to be one of the most capable witches in Greendale - and possibly the world.

Did you miss this?
We Never See The Feet Of Father Blackwood's Babies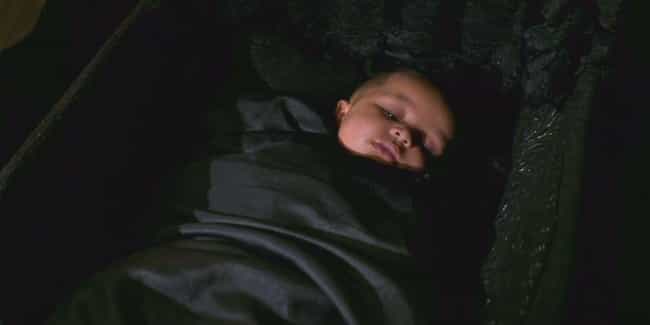 In Season 1's opening episode, Sabrina takes a milk bath to rid herself of the Weird Sisters' curse. While doing so, she has a vision of two babies - one of the children is normal, and the other has hooved feet. Initially, it seems to reference the possibility of Sabrina's twin sister, but the events of the season finale throw that theory into disarray.
When Lady Blackwood perishes after giving birth to twins, Zelda takes them home so they won't suffer the wrath of Father Blackwood. The audience doesn't see the feet of either child, so which one will be the leader of the Church of the Night remains unclear.

Did you miss this?
Miss Wardwell's Companion Shares His Name With A Major Demon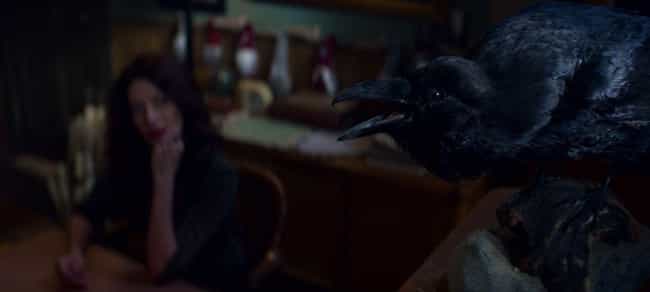 All of the witches on CAoS have their animal compatriots - Sabrina has Salem the cat, Ambrose has a mouse, and Hilda has her spiders. Miss Wardell, a witch secretly working for Satan, has Stolas, a raven named after one of the demons in The Lesser Key of Solomon.
In this 17th-century grimoire, Stolas is a giant raven demon with an innate knowledge of astronomy, herbs, and stones. On the show, Stolas's neck is broken at the end of Season 1, but that doesn't mean he can't return with the help of demonic trickery.

Did you miss this?