Weird Nature Introducing The Chinese Giant Salamander, The Largest Amphibian On Earth

The world is full of exotic animals, but none of them are quite as ugly as the giant Chinese salamander. This gross behemoth, AKA andrias davidianus, is the largest amphibian on earth. Giant salamanders are ancient animals which haven't changed much since they first appeared about 170 million years ago. While they are currently facing extinction, these animals were once common in the streams and riverways of wild China. A variety of different pressures are putting a strain on this species and they could go extinct in the not-too-distant future.
The only way to help giant Chinese salamanders is for people to learn more about them. Raising awareness of their existence and the threats they face is the first step in helping their populations to recover. These facts about Chinese giant salamanders seek to introduce the world to these fascinating and mysterious creatures. They may be somewhat grotesque, but they deserve their spot on this planet, just like every other animal.
The Largest Salamanders Can Be Nearly Six Feet Long
The Chinese giant salamander is the largest amphibian on Earth. While the average size for the species is around 3.5 feet, one salamander in the wild measured out to an astonishing 5.9 feet, which is a record for this species. These animals are barely over an inch long as tadpoles, making their monstrous size even more impressive. They grow slowly over the course of their lives, not reaching sexual maturity until they are about 5 years old. In captivity, Chinese giant salamanders have been documented to live for up to 60 years.
They're also packing some serious meat on their bones. The average giant salamander weighs about 66 pounds, which is pretty remarkable for an amphibian.
Salamander Farms Sell These Animals As Gourmet Food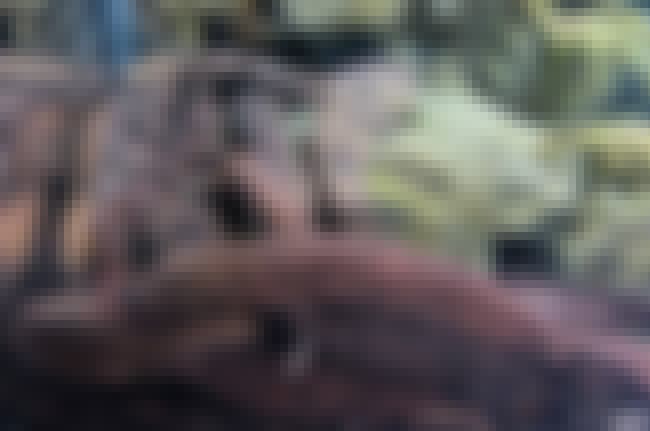 Unfortunately, the Chinese giant salamander is critically endangered in the wild and is facing extinction. These bizarre looking creatures are a delicacy in China, where salamander farming is a booming business. There are currently tens of millions of giant salamanders being raised for consumption in the country, most of which are either captured in the wild or bred from poached salamanders. Even though there is such a large captive population, it won't be enough to save these animals in the long term.
Giant salamanders make their home in waters that are increasingly being polluted as a result of rapid industrialization. On top of that, they are often poached and sold for their meat. Their numbers have dropped 80% since the 1950s and less than 50,000 exist in the wild in the 21st century. The Chinese government tried to release a number of farm-raised salamanders into the wild to help balance the numbers, but ironically, the farm-raised carried infectious diseases into the waters, killing more of the wild population. It looks like the only hope for the species's continued survival is to raise awareness in China about their dire situation.
They Are Part Of A Lineage That Stretches Back To The Jurassic Period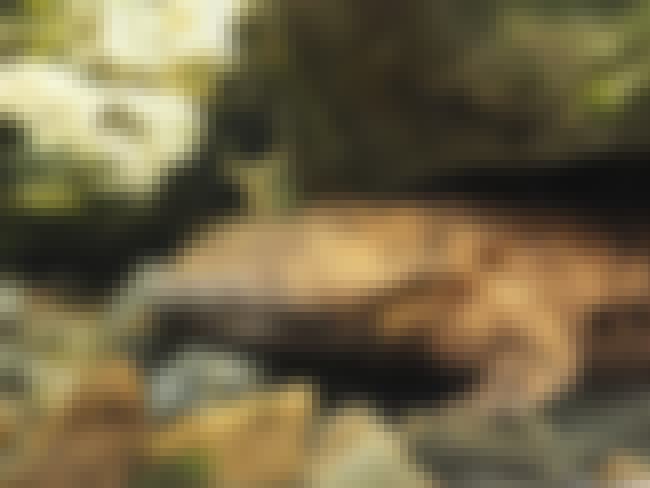 Sluggish and primordial, giant salamanders could easily be mistaken for dinosaurs. They just look prehistoric, and that's because they kind of are. The distant ancestors of these salamanders first split off into their own family tree 170 million years ago, during the height of the Jurassic period. Not much has changed since Cryptobranchidae, the family name of this branch of salamander, initially evolved. It's likely that some of them were eaten by dinosaurs, as they would have certainly come into contact with each other.
They Are Adept Predators, But Are Increasingly Being Hunted Themselves
Not surprisingly, these lumbering giants are highly successful predators. They will consume all sorts of different prey, but they specialize in small arthropods like crustaceans and insects as well as other aquatic species. Fish and other amphibians are also important parts of the giant salamander's diet.
Giant salamanders have been increasingly hunted themselves, mostly by poachers looking to make a quick buck. As their population declines, poachers have stooped to using dynamite and poisonous chemicals to suss out the rare amphibians. These hunting strategies are not only killing the salamanders, but they could also be harming their sources of food.