Total Nerd
8 Stars Whose Unpopular Acting Methods Created Hugely Popular Characters

Actors can be divas, but sometimes actors "acting out" can actually work in a film's favor. In a few cases, actors who altered their parts--often to the chagrin of producers--actually created unforgettable characters. Some iconic characters turned out quite differently from what was originally written, but some movies earned awards and acclaim they very well might not have garnered without the creative insight of the talent. As most filmmakers will say, the movie process has to be somewhat flexible because there are hundreds of issues that can arise during the extensive process of creating a film.
Actors who changed their characters for the better include big names like Johnny Depp and Al Pacino: their deviant decisions are how iconic characters were born. Here's a list of famous roles that could have looked much different without the actors' vision to guide them.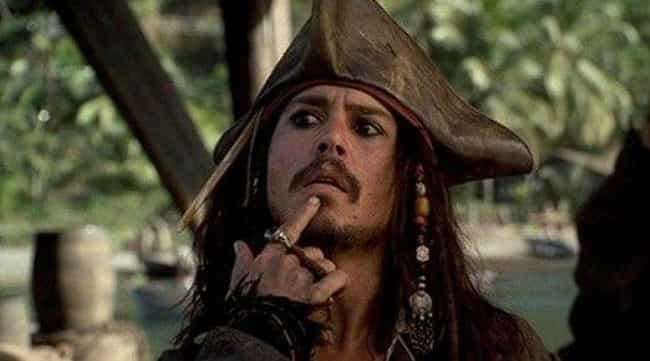 Johnny Depp was in some pretty hot water when executives first saw his portrayal of Captain Jack Sparrow. Former Disney CEO Michael Eisner reportedly asked if Depp's performance was more reminiscent of a drunk man or gay man, and another unnamed executive apparently called Depp and asked, "What the f*ck are you doing?" Depp responded in typical tongue-in-cheek fashion: "Well don't you know all my characters are gay?"
Depp still claims he was almost fired, but in the end, producers gave in and allowed Depp free reign over Jack Sparrow. It's a good thing they did: the androgynous, intoxicated Captain Jack Sparrow is now a nautical icon, one who made Disney more than a few boatloads of money.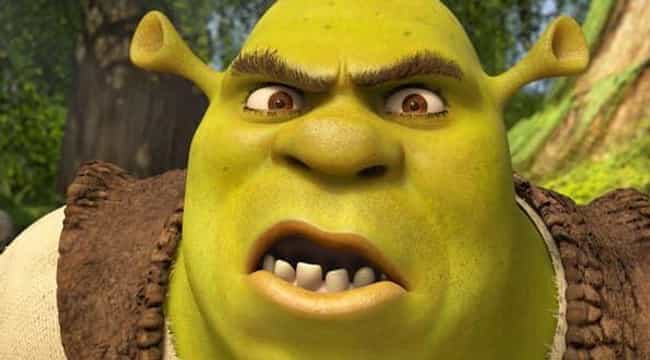 After comedian Chris Farley died before recording his entire part, the voice of Shrek was replaced by Mike Myers who recorded in small sessions over the course of some time. In Mike's microphone, the lovable green ogre almost ended up with an exaggeratedly thick Canadian accent. But when Myers listened to his own voice on playback reading the dialogue, he hated it and wanted to re-record it! In considering how he could heighten the character the next time around, he considered the story's villain, Lord Farquaad, and decided that the perfect counter to the villain's "elitist" English accent would be a thick blue-collar Scottish brogue.
He told USA Today in an interview that in finding his brogue he borrowed childhood memories from his mother, an actress herself, who would read Mike stories in imaginative accents. Myers also affirmed that the Scottish is more playful and allowed a bigger range in ogre-emotion. According to producer Jeffrey Katzenberg, the cost of re-recording all of the dialogue was around $4 million. And it was totally worth it.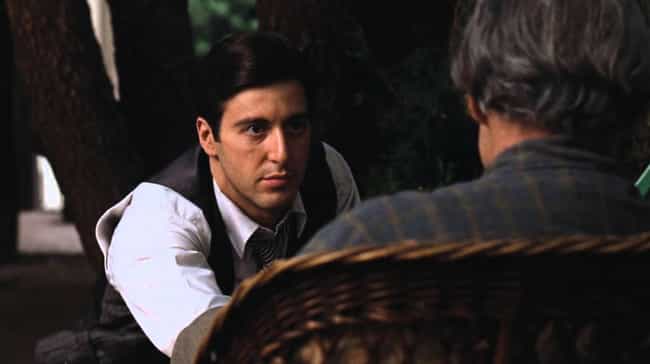 Michael Corleone was once a good man who got dragged down into the muck of his family's organization. Al Pacino knew this meant Corleone had to be quiet and understated man, but originally, the studio wanted him to be a cliché tough gangster. They were actually looking to recast Pacino at one point, calling his performance "anemic," as Pacino later told the Washington Post. Plus, they thought he was too short.
"I was trying to create a character who you don't know where you're at with him. I knew it was a tough part to pull off. Michael's so insular, so private."
The studio tried to fire him three separate times, which just goes to show how executives can get things really wrong sometimes. Fortunately, Paramount realized the error of their ways when they saw the iconic scene where Michael shoots Sollozzo.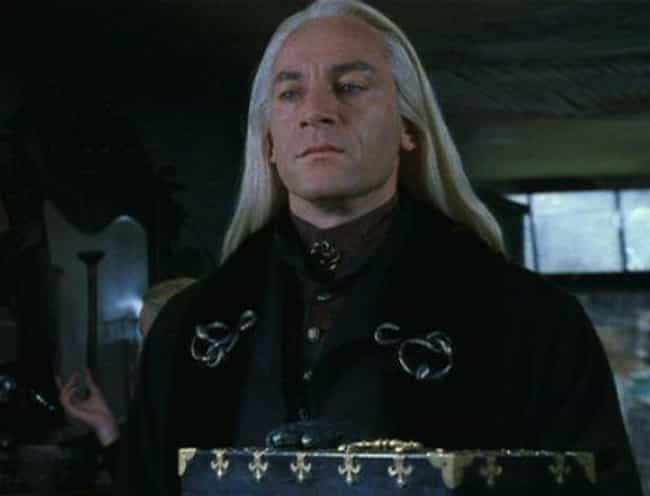 "I went to the set, and they had this idea of me wearing a pinstripe suit, short black-and-white hair. I was slightly horrified. He was a racist, a eugenicist. There's no way he would cut his hair like a Muggle, or dress like a Muggle,"
Jason Isaacs told EW in an interview. And he's totally right. He suggested pretty much everything about the character's appearance now seen in the movies: long hair, voluminous robes, and ornamented walking stick/wand sheath, to name a few.
It's pretty impressive that he understood the character that well, considering he was so unfamiliar with Harry Potter. He admits he didn't even realize Alan Rickman was in the first one until he watched it for research. Fortunately, he took some cues from Rickman on how to be villainous as well, deciding he'd need to go even further than Snape. Isaacs recalls:
"Nobody does sinister like Alan Rickman. I thought, 'If I'm going to do something, it'd better be unbelievably extreme.'"
He succeeded.