Tattoos
Chris "Birdman" Andersen's Tattoos and Their Meaning

74 votes
12 voters
18 items
List Rules Vote up the coolest of Birdman's tattoos.
How many tattoos does Chris "Birdman" Andersen have? Between 65 and 75 percent of Birdman's body is covered in tattoos. A majority of his body art was done by John Slaughter, Andersen's regular tattoo artist for over 10 years. Slaughter has also stated that tattoos for Andersen cost nothing because he doesn't charge the Birdman. Both Andersen and his tattoo artist have said they've become friends through the years and the many hours Andersen has spent in the tattoo chair. While Andersen is reluctant to discuss the meaning of individual tattoos, he does say that each one was inked for a reason and that he likes them all. Below are photos and descriptions of where each tattoo is placed on the 6 ft 10 in NBA player, plus their general meanings as information is available.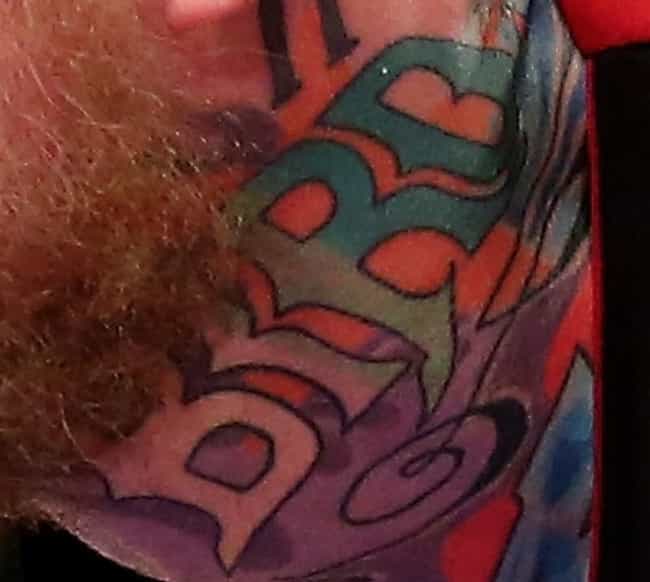 Most likely his best known tattoo, the Birdman sports the brightly colored words "Free Bird" across the front of his neck. There has been speculation that it is both in reference to the Lynyrd Skynyrd song and to the discontinuation of an engagement.

Is this cool?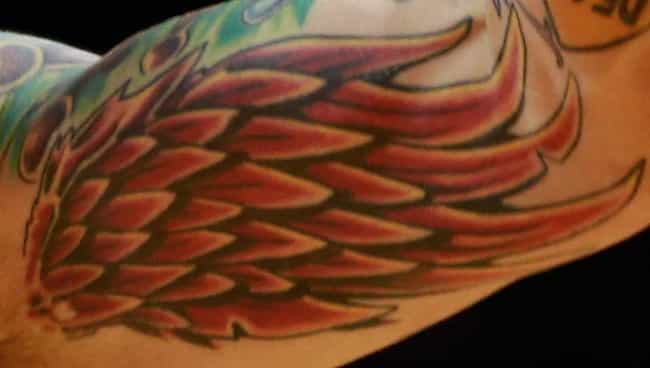 The red wings are located on the interior of his biceps and is in theme with his nickname Birdman.

Is this cool?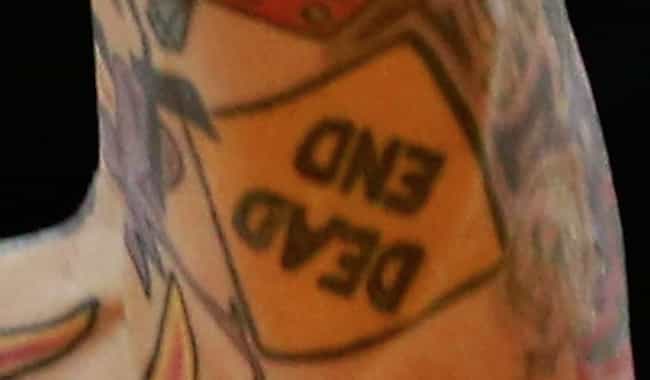 Classic dead end street sign on the interior of his left forearm.

Is this cool?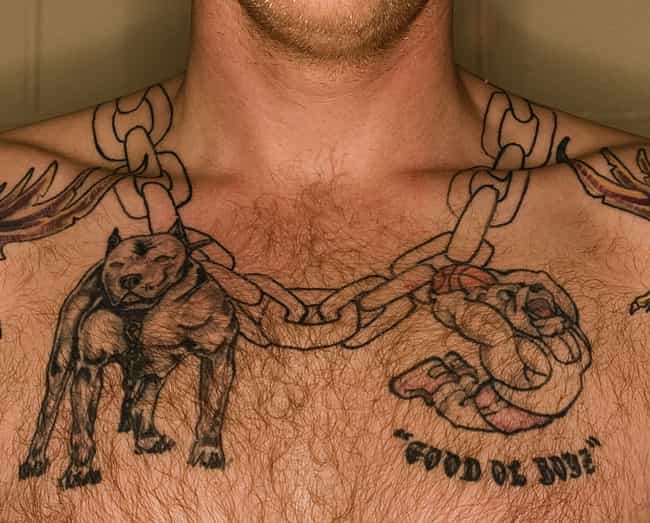 He sports a chain tattoo around his neck flanked on both sides by a pitbull (the first tattoo completed by his, now, regular tattoo artist) and a bulldog with the enscription "GOOD OL BOYZ" below it. The chain now sports a "303" pendent which is also the area code for Denver, CO.

Is this cool?