Entertainment
All The Men Ciara Has Dated

She's a stunning, successful R&B, hip hop artist, so it's no surprise there are a lot of Ciara exes. Below you'll find a list of all the men Ciara dated.
So who is Ciara dating now? Ciara married Seattle Seahawks quarterback Russell Wilson in a castle in England in July 2016. Ciara husband Wilson and she share daughter Sienna Princess Wilson, born in 2017.
But the Ciara dating history goes beyond her NFL pro husband. The singer also shares a child with ex Future, son Future Zahir Wilburn, born in 2014. The two were engaged, but split up in 2014, and now have quite the contentious relationship.
Cam Newton and Amar'e Stoudemire were also reportedly Ciara boyfriends at one point. Other people Ciara dated include Trey Songz and 50 Cent.
If you're still wondering, "Who has Ciara dated?" read on below to find out all about Ciara relationships.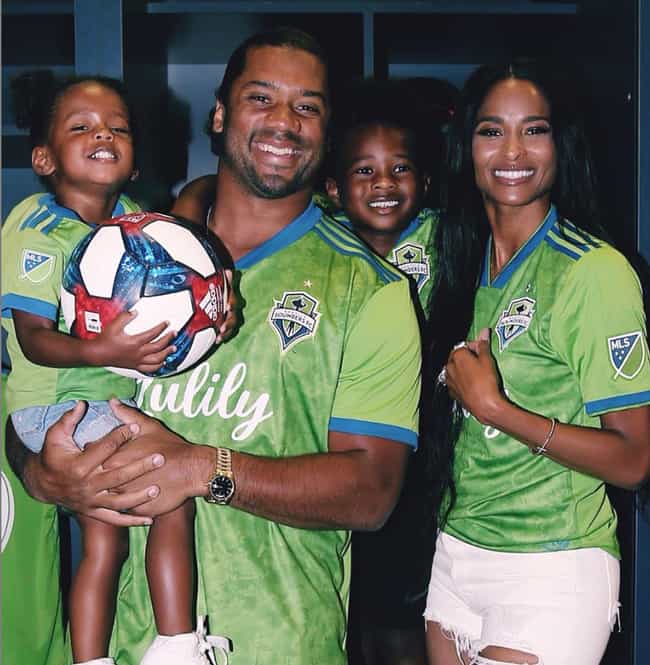 Russell Wilson and Ciara met briefly in 2015 and quickly warmed up to each other, beginning a whirlwind romance.
The couple got engaged in March 2016 before marrying later that year.
In 2017, they welcomed their first child together, daughter Sienna Princess Wilson.
Russell Carrington Wilson (born November 29, 1988) is an American football quarterback for the Seattle Seahawks of the National Football League (NFL). He played college football for the University of Wisconsin during the 2011 season, in which he set the single-season FBS record for passing efficiency (191.8) and led the team to a Big Ten title and the 2012 Rose Bowl appearance. Wilson initially played football and baseball for North Carolina State University from 2008 to 2010 before transferring to Wisconsin. He played minor league baseball for the Tri-City Dust Devils in 2010 and the Asheville Tourists in 2011 as a second baseman, and as of 2019 his professional baseball rights are held by ...more on Wikipedia
Age: 30
Birthplace: Cincinnati, Ohio
see more on Russell Wilson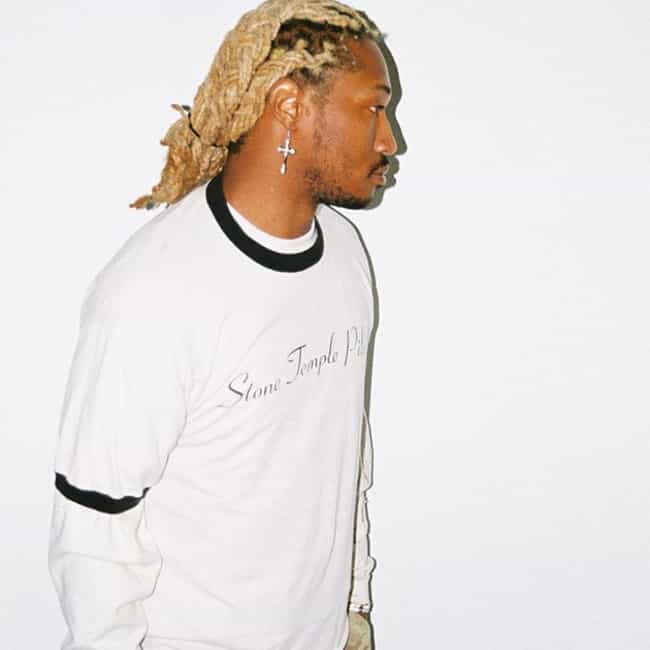 Future and Ciara were engaged in late 2013, and by 2014 had a son together.
The couple split later that year, amid rumors of infidelity. Their relationship has been contentious ever since, with claims of withholding access to baby Future, insults on social media, and petty responses in interviews.
Nayvadius DeMun Wilburn, better known by his stage name Future, is an American rapper, singer, and record producer from the Kirkwood neighborhood of Atlanta, Georgia. After releasing a series of moderately successful mixtapes between 2010 and 2011, Future signed a major label deal with Epic Records and fellow American rapper Rocko's A1 Recordings, which helped launch his own label imprint Freebandz. Future subsequently began working on his debut studio album Pluto, and in April 2012 released the album to positive reviews. The album spawned five singles, all of which charted on the Billboard Hot 100. The album was later re-released in November, as Pluto 3D. His second studio album Honest, was ...more on Wikipedia
Age: 35
Birthplace: Kirkwood, Atlanta, Atlanta, Georgia
see more on Future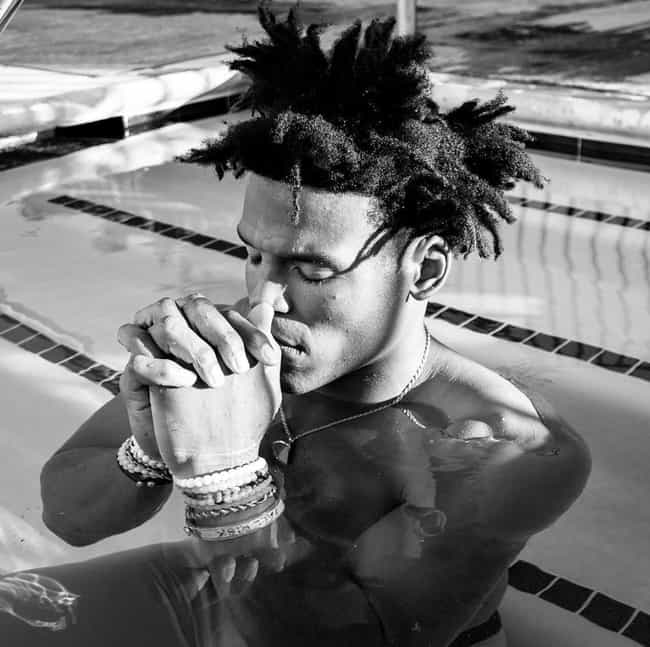 Ciara and Cam Newton reportedly dated from August 2011 to December 2011.
Cameron Jerrell Newton (born May 11, 1989) is an American football quarterback for the Carolina Panthers of the National Football League (NFL). He played college football at Florida and Auburn. He was drafted as the first overall pick by the Panthers in the 2011 NFL Draft. Newton is the only player in the modern era to be awarded the Heisman Trophy, win a national championship, and become the first overall pick in an NFL draft within a one-year span. He was the 2011 NFL Rookie of the Year, is a three-time Pro Bowler, and was named the NFL MVP in 2015. In his rookie year, Newton broke all-time NFL rookie records for passing and rushing yards. He became the first NFL quarterback to throw for ...more on Wikipedia
Age: 29
Birthplace: Atlanta, Georgia
see more on Cam Newton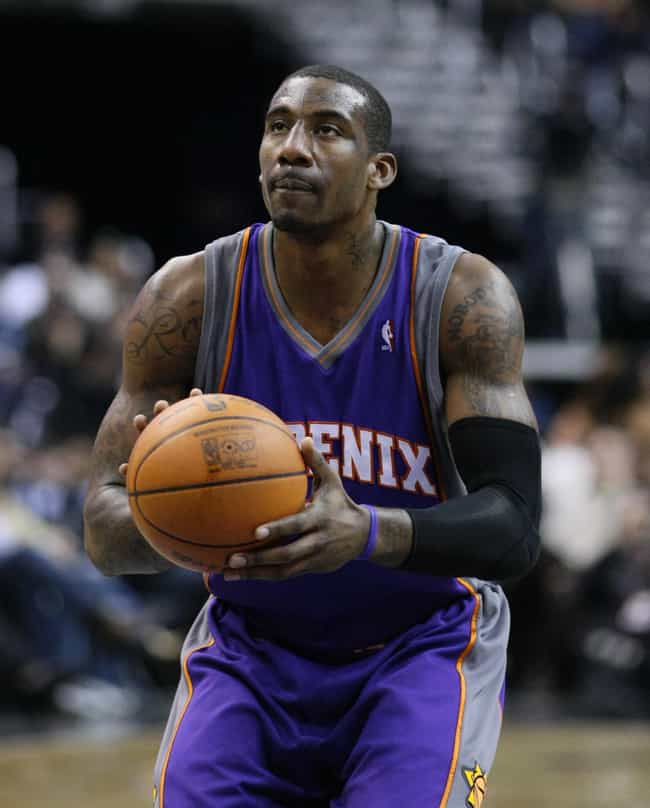 From 2010 to 2011, Ciara was seen going out with New York Knicks player Amar'e Stoudemire. By mid-2011, the couple had split.
Amar'e Carsares Stoudemire (Hebrew: אמארה סטודמאייר‎; ; born November 16, 1982) is an American-Israeli professional basketball player who last played for Hapoel Jerusalem of the Israeli Premier League and the Basketball Champions League. He won the NBA Rookie of the Year Award in 2003 with the Phoenix Suns, who selected him with the ninth overall pick of the 2002 NBA draft. He made six appearances in the NBA All-Star Game and was named to the All-NBA Team five times, including one first-team selection in 2007. Stoudemire played high school basketball for five different schools, ultimately graduating from Cypress Creek High School in Orlando, Florida, and declaring for the NBA draft as a ...more on Wikipedia
Age: 36
Birthplace: Lake Wales, Florida, United States of America
see more on Amar'e Stoudemire