Buildings/Attractions
List of Famous Cincinnati Buildings & Structures

Updated June 8, 2017
26.8k views
187 items
List of the famous landmarks that make up the Cincinnati skyline, listed alphabetically with photos when available. Cincinnati architectural landmarks as well as other major buildings, dwellings, and other structures in Cincinnati are included on this list. Information about these Cincinnati buildings is included on this list, such as when the building first opened and what architectural style it falls under. List includes both new buildings in Cincinnati and older historic landmarks.
The list you're viewing is made up of a variety of different buildings, including Great American Ball Park and Haddon Hall.
This list answers the question, "What are the most famous buildings in Cincinnati?"
This is a good reference for research into the historical architecture in Cincinnati. Famous architectural houses within the city of Cincinnati are included as well, sometimes by address, other times listed by the name of the original home owner.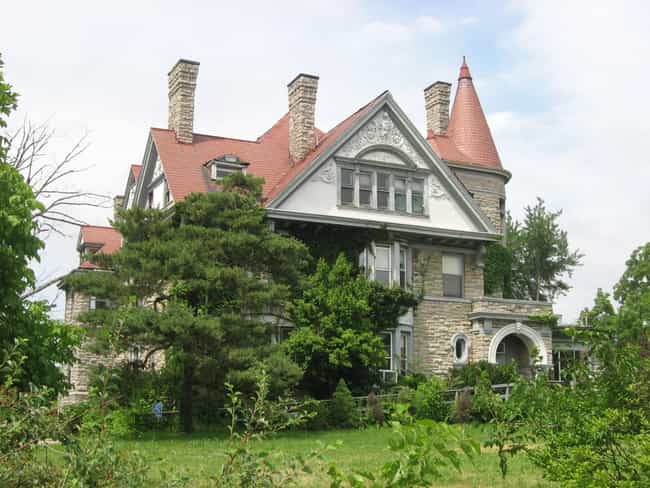 A. E. Burckhardt House is a registered historic building in Cincinnati, Ohio, that was listed in the National Register on March 3, 1980. It was designed by Samuel Hannaford. It was home of Bavarian-born furrier Adam Edward Burkhardt, who established his company in Cincinnati in 1866. ...more on Wikipedia
City/Town: Cincinnati, Ohio, USA
Style: Victorian architecture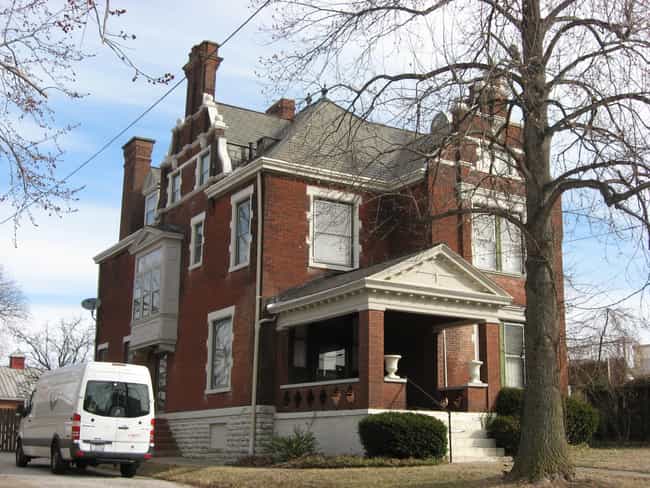 The A.M. Detmer House is a historic residence in Cincinnati, Ohio, United States. Constructed in the 1880s, it has been named a historic site as an example of the work of a prominent architect. A.M. Detmer was a leading member of the firm of Warburg and Company, which was located at Sixth and Main Streets downtown; it did business as a "merchant tailor", serving high-end buyers of custom clothing. Detmer had the house built in 1885, choosing leading Cincinnati architect Samuel Hannaford to produce the design; Hannaford had become prominent because of his design for Music Hall in the 1870s, and by 1885 he was approaching the end of his time in independent practice. Detmer's house is a brick ...more on Wikipedia
City/Town: Cincinnati, Ohio, USA
Architect: Samuel Hannaford
Created By: Samuel Hannaford
Style: Victorian architecture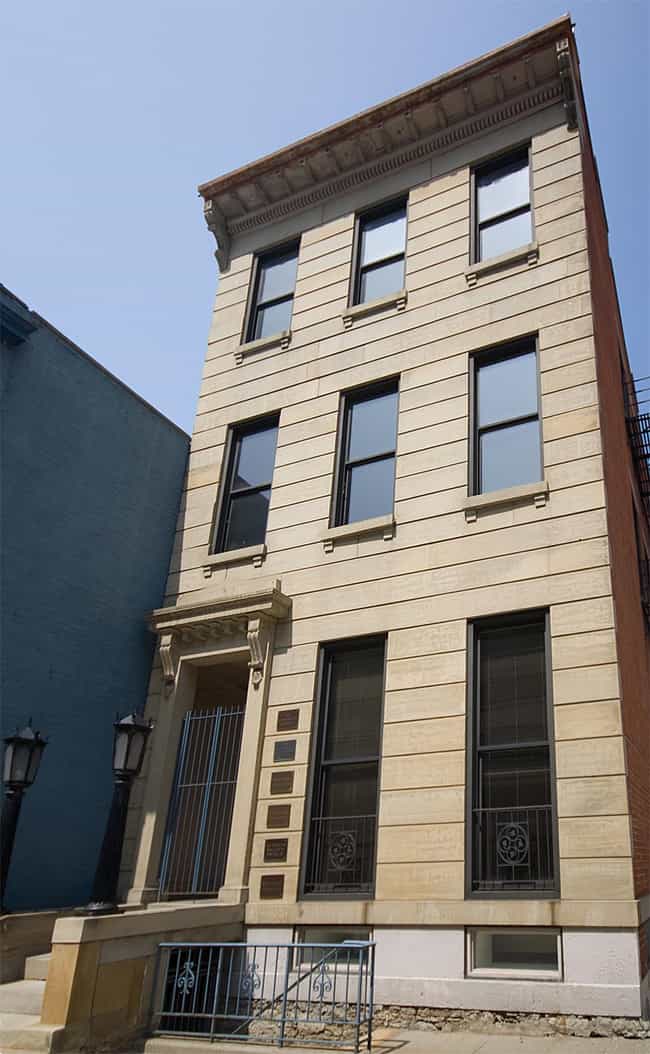 3
Abraham J. Friedlander House
The Abraham J. Friedlander House is a historic residence in downtown Cincinnati, Ohio, United States. Erected in 1830, it features a facade three stories tall and three bays wide; although brick is employed in some of the walls, both the foundation and the walls are predominately sandstone. At the time of its construction, the house was used as a multi-person home; its residents were multiple tradesmen in the house's early years. Among its uses since that time has been that of a law office. Many elements of the house betray a heavy Greek Revival influence; notable among them are the front entrance, which features a transom above the door and sidelights on either side. The overall theme of ...more on Wikipedia
City/Town: Cincinnati, Ohio, USA
Opened: Jan 01 1830
Style: Greek Revival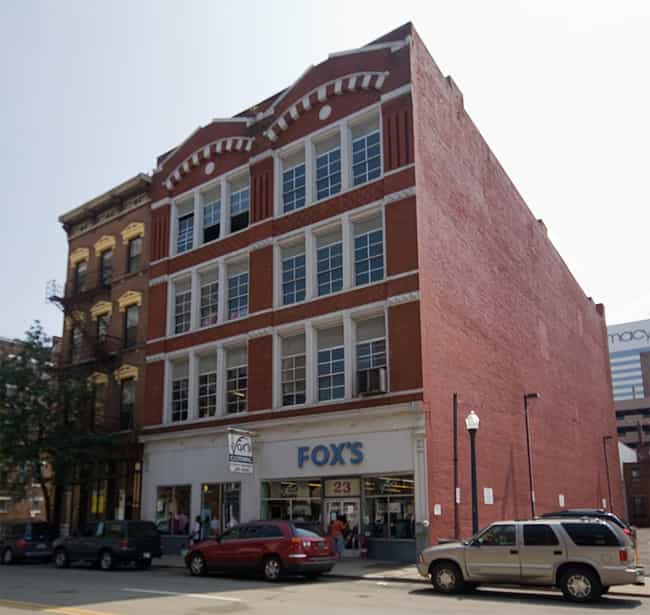 4
Alkemeyer Commercial Buildings
The Alkemeyer Commercial Buildings are a pair of business buildings in downtown Cincinnati, Ohio, United States. Built in 1879, these two four-story brick buildings are the most prominent structures along Court Street near its intersection with Vine Street. Located at 19 and 23 Court Street, the buildings have been employed for a range of purposes throughout their history, including millinery, shops selling clothing and dry goods, and apartments. The Lotze Building, located at 19 Court, was designed by William Walter, a leading Cincinnati architect, for their heirs of inventor Adolphus Lotze. An Italianate structure built from 1879 to 1880, this building is today used for residential ...more on Wikipedia
City/Town: Cincinnati, Ohio, USA
Opened: Jan 01 1879
Style: Italianate architecture, Queen Anne Style architecture (United States)