Behind The Scenes

31 Behind the Scenes Facts About Disney's 2015 Cinderella

Disney begins a series of live action adaptation of some of their popular films with a modernized presentation of the classic fairy tale, Cinderella. Lily James stars as Ella in this 2015 blockbuster Disney movie. We've scanned through the press notes and behind the scenes set pics to bring you a list of Cinderella trivia from one of this year's biggest movies.
Find out what Emma Watson, Margot Robbie, Hayley Atwell, Doctor Who, Frozen, and Grumpy Cat have to do with the 2015 film Cinderella. What other actresses were considered for the role of Cinderella? Why did director Kenneth Branagh choose Lily James to play Cinderella? How many dresses and glass slippers were made for the movie? We've got the answers in this Cinderella trivia list for all you Disney fans young and old.
Vote for the trivia facts you find interesting and downvote whichever ones you aren't that impressed with. Cinderella opens in theaters nationwide March 13, 2015 with special advance screenings on March 12. There's even a
free cool poster
if you watch it in IMAX!
1
The Fairy Godmother's Dress Includes 400 LED Lights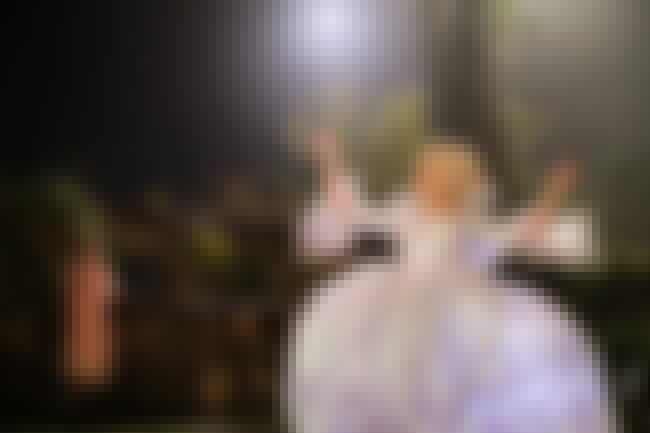 Powell wanted to fulfill every young girl's dream and bring the treasured character to life in a luminous and magical way. She created a white gown with silver wings made up of 131 yards of fabric, 10,000 Swarovski crystals, and 400 little LED lights which were stitched throughout the material and lit up when she cast a spell.
"The costume was almost 4 feet wide, and not the most practical, I must say," Bonham Carter said. "There was no position I could actually rest in and it was next to impossible to breathe in because of the corset, so most of the time I was exhausted and quite delirious."
2
The Big Blue Ballgown Enchanted Lily James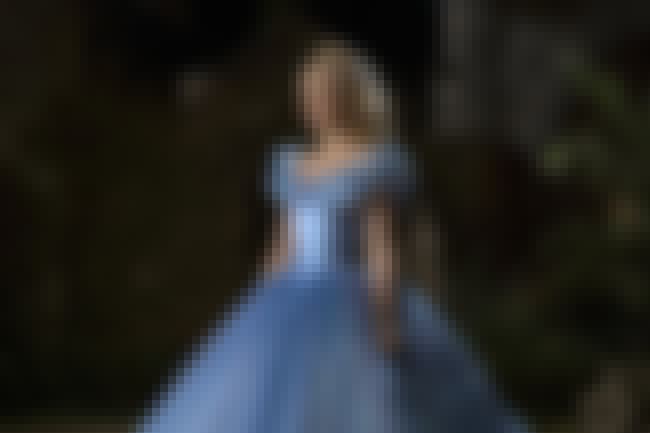 When asked what her favorite part of playing Cinderella was, James said it was wearing the big blue ballgown.
"Walking into the ballroom was the most magical thing I've ever seen, and when I came in and everyone looked at me, I was terrified, but it was the highlight of the film for me as well," James said.
3
Lily James and Sophie McShera Also Co-Star on 'Downton Abbey'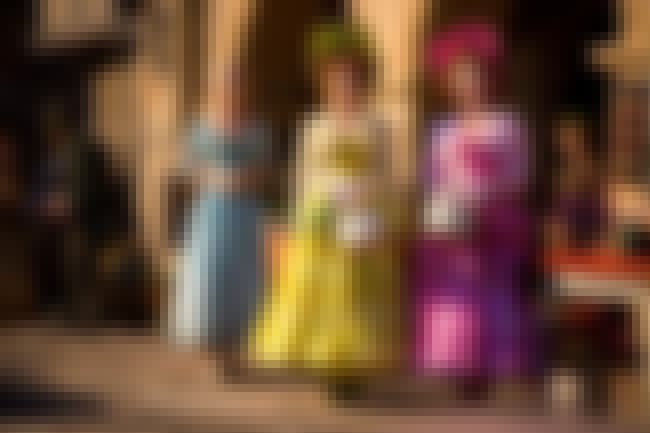 James plays Cinderella while McShera plays her spoiled stepsister Drizella (in yellow) in the movie. On the TV show
Downton Abbey
, their roles are reversed. On
Downton
, McShera plays Daisy, a servant role while James plays Lady Rose, the aristocrat.
4
The Ballroom Features 17 Enormous Custom-Made Chandeliers From Italy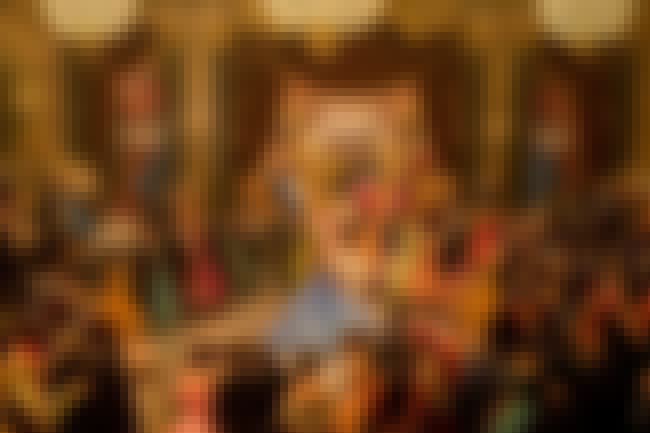 Each one of the chandeliers had close to 5,000 oil candles, each of which had to be lit by hand.
"There needed to be a grandeur, a breathtaking moment when Ella first enters the room, but it needed to have a lightness and not be too intimidating," Branagh said.