Weird History
What Was Hygiene Like Among Civil War Armies?

What was hygiene like during the Civil War? By contemporary standards, it was pretty grim for both Union and Confederate troops. Confronted by unsanitary living conditions and the ever-present risk of disease, many soldiers were unwittingly locked in a fight not only for the nation but their own health as well.
The American Civil War was fought between 1861 and 1865, before the advent of antiseptics or a full understanding of how diseases spread. Consequently, its campsites and medical procedures were breeding grounds for bacteria. Though better than medieval hygiene, Civil War hygiene was more than just a cleanliness issue. It led to hundreds of thousands of deaths that could have been prevented in a later era.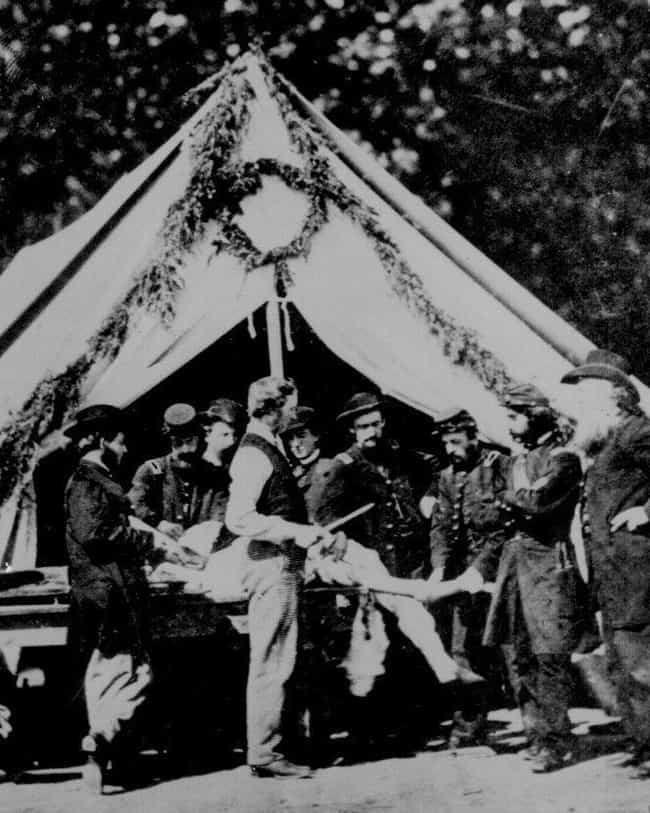 Amputated Limbs Accumulated In Large Piles
Historians estimate that around 60,000 amputations were performed on soldiers over the course of the Civil War. These surgeries produced an astonishing amount of severed limbs awaiting disposal.
Piles of limbs grew during large battles when surgeons had to work quickly to attend to an increasing number of soldiers in need of medical attention. At Gettysburg, a local boy named Hugh Ziegler was employed to help move all the amputated limbs. As he later recalled, "the pile of arms and legs placed there like a pile of stove wood would have filled a wagon bed."
Surgeons also disposed of body parts in limb pits.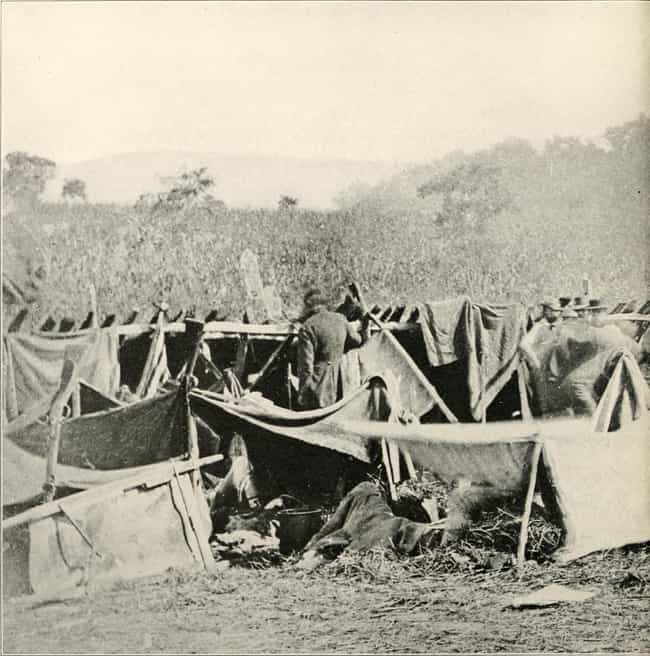 Human Fecal Matter Got Into The Water Supply
The filth that pervaded camps also filtered into local water supplies. Soldiers sometimes dug latrines too close to a water source, thereby contaminating it.
Medical authorities at the time did advocate boiling water as a means to purify it, but this wasn't widely practiced. As a result, dysentery and cholera burned through troops like wildfire.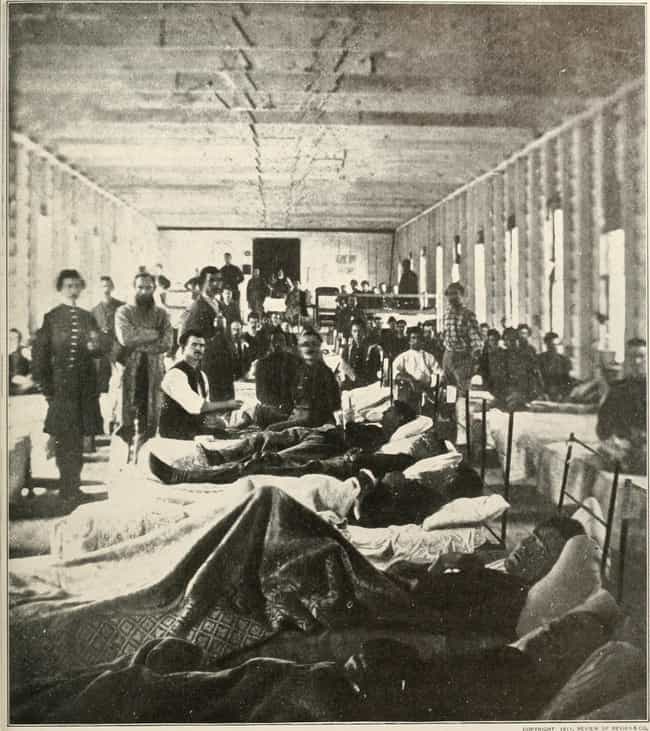 Physicians Didn't Sterilize Surgical Instruments Or Dressings
The Civil War happened just a few years before Joseph Lister proposed methods for using sterile surgical equipment. In other words, medical professionals didn't understand the importance of disinfecting surgical equipment or wounds.
This meant that wounds - especially amputations - could easily become infected and gangrenous. These "surgical fevers" had a higher mortality rate than the actual surgical procedure.
However, surgeon and historian Stanley B. Burns has noted that, given the conditions and tools at their disposal, combat surgeons did "an outstanding job" for the era. The mortality rate for amputees was estimated to be 26.3%, markedly better than during a European conflict that occurred five years later. "[D]espite the lessons learned... and the development of antiseptic surgical principles, the mortality rate for amputations [in the Franco-Prussian conflict] was 76 percent," Burns wrote.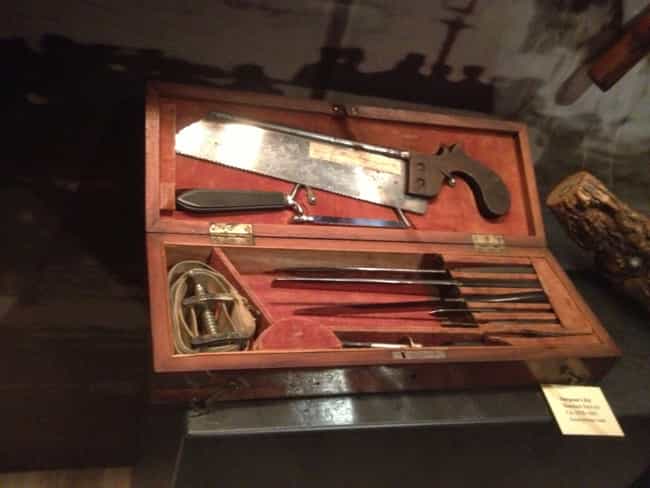 Surgical Instruments And Clothes Were Constantly Reused
Unaware of the dangers of using unsanitized equipment, surgeons didn't always have time to clean instruments and tools between surgeries. Rinsing off instruments was normal practice. But in the chaos of attending to a rapid succession of patients in the wake of a fight, surgeons opted for expediency over cleanliness and risked cross-contamination. Surgeons would also reuse sponges that had been covered in pus and only rinsed in tap water.
In 1918, one surgeon recalled the gruesome experience:
If a sponge or an instrument fell on the floor it was washed and squeezed in a basin of tap water and used as if it were clean.... The silk with which we sewed up all wounds was undisinfected. If there was any difficulty in threading the needle we moistened it with bacteria laden saliva, and rolled it between bacteria-infected fingers. We dressed the wounds with clean but undisinfected sheets, shirts, tablecloths, or other old soft linen rescued from the family ragbag.