Film

Weirdly Sexual Late-Career Films By Golden Age Directors

56 votes
46 voters
7.2k views
8 items
List Rules Vote up the creepy psycho-sexual movies from classic directors that most provoke your wildest perversions.
Thanks to the extreme content restrictions of the Hays Code, a self-censoring movie industry standard in effect from 1930 to 1968, it's easy to think of Hollywood films from the '40s and '50s as innocent and willfully naive. Even films like The Treasure of Sierra Madre, which exhibited pretty extreme cynicism, were sanitized and bloodless. Secretly sex-obsessed movies from this era hid their sexuality under a thick layer of innuendo. When the production code changed, filmmakers were able to be more explicit about sexuality, and took full advantage. Famous directors with overly sexual films aren't hard to find once sex, drugs, and rock and roll slapped the public consciousness upside the head.
It wasn't just young bucks getting in on the licentiousness. Some of the most revered and respected directors of Hollywood's Golden Age got in on the action, as classic directors movies about sex popped up all over the 1970s like happy sticks at a Viagra party. Some of these films were made by directors who are obsessed with sex, others by those who needed to exercise perversions through famous directors sex scenes.
While these films aren't necessarily fetishistic (although voyeurism and age-inappropriate romance are recurring themes), it is weird to see films rife with nudity and explicit sexuality from the likes of William Wyler, Michael Powell, and their contemporaries. Strap on your psychedelic helmet, because things are about to get seriously bizarre.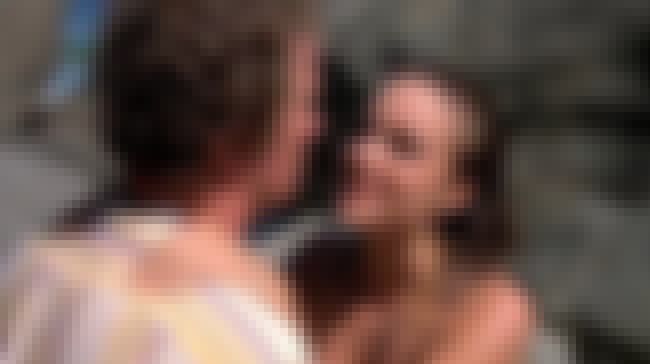 Singin' In The Rain, Funny Face, Two For the Road. Stanley Donen directed many beloved romantic comedies over the course of his 40-year career, and 1984's Blame It On Rio is not among them. Critically derided upon release and forever more, Blame It On Rio is the story of two middle-aged men who bring their seventeen-year-old daughters on vacation to hyper-sexualized Rio de Janeiro, where one of the girls, Jennifer (Michelle Johnson), becomes obsessed with, and seduces, the other's (Demi Moore) father, Matthew Hollis (Michael Caine). It's all very daddy.
What follows is a film full of romantic "hijinks" in which a frequently topless teenager throws herself at a man more than twice her age. The whole thing is a deeply misguided exercise in inappropriateness. One joke stands out in particular: alone on a moonlit beach, Jennifer (Johnson, topless) convinces Hollis (Caine, old) to make love to her, despite being 28 years her senior. In preparation, Caine removes his glasses; Johnson pops out her retainer.
In his one-star review, Roger Ebert summed up the general critical response to the film, writing, "... [it has] the heart of a porno film. It's really unsettling to see how casually this movie takes a serious situation... What's shocking is how many first-rate talents are associated with this sleaze."
Donen defended Blame It on Rio, saying, "if people weren't uptight about it, it wouldn't be funny."
Actors: Demi Moore, Michael Caine, Valerie Harper, Michelle Johnson, Joseph Bologna, + more
Initial Release: 1984
Directed by: Stanley Donen
Also Ranked
#50 on The Best Movies of 1984

Agree or disagree?
see more on Blame It on Rio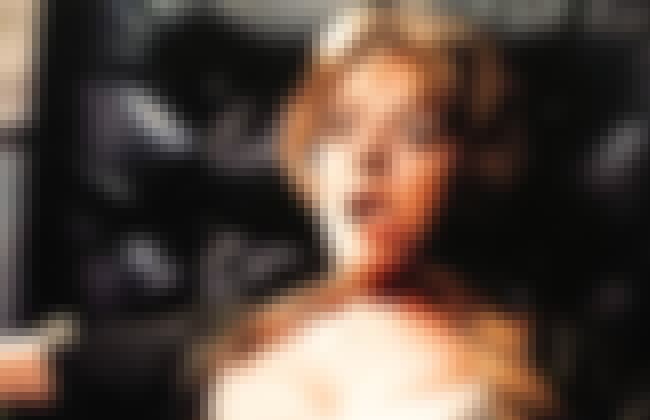 Alfred Hitchcock was no stranger to sexual themes, but in the era of the strict Production Code, almost all sexual content had to be winkingly implied or buried in the subtext. Not so with 1972's Frenzy, Hitch's first, and only, R-rated film.
Back in his native England in the early '70s, free of the puritanical content restrictions of Golden Age Hollywood, Hitchcock went all-out, making a film about a charming sex murderer who rapes victims before strangling them with a necktie. Nudity and the occasional curse word set Frenzy apart from the rest of Hitchcock's filmography, but maybe the weirdest thing about this movie is how, despite viscerally shocking sights and sounds, it feels less transgressive than some of his much earlier films.
Beneath the graphic strangulation in Frenzy is a fairly run-of-the-mill "wrong man" plot, and not much else. In comparison, Psycho, made 12 years earlier, and edited to meet approval of the censors, feels far bolder and more unsettling as it digs into the psychology of sexual violence it isn't allowed to explicitly show.
Actors: Alfred Hitchcock, Anna Massey, Bernard Cribbins, Barry Foster, Jon Finch, + more
Initial Release: 1972
Directed by: Alfred Hitchcock
Also Ranked
#9 on The Scariest Alfred Hitchcock Movies

Agree or disagree?
see more on Frenzy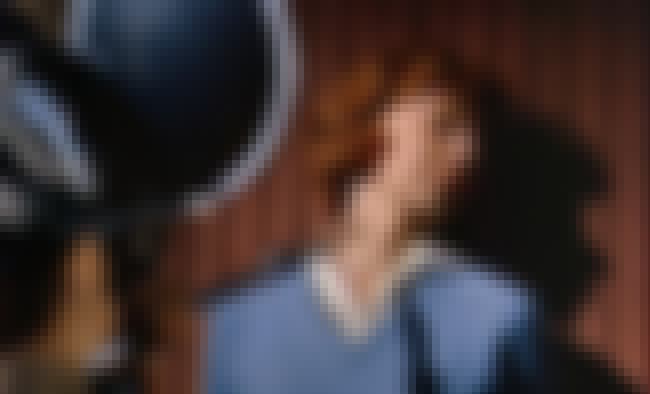 Michael Powell is best known for undeniably epic, impossibly gorgeous, and often ingeniously written films of the '30s and '40s. From The Thief of Bagdad to The Red Shoes, Powell, along with frequent collaborator Emeric Pressburger, is responsible for some of the most respected and revered Golden Age Hollywood movies.
It's a bit of a shock, then, to watch Peeping Tom, Powell's 1960 film about a disturbed cameraman who murders women while filming them, capturing their faces at the exact moment of death. Though as handsomely staged as any of Powell's previous work, the sordid nature of the scenes, the obviously phallic murders (a spear affixed to a camera tripod), and the deliriously creepy performance from Carl Boehm make Peeping Tom an unsettling exploration of the relationship between filmmaking and voyeurism. It's also one of two appearances on his list by British actress Anna Massey, who meets an unfortunate in Hitchcock's Frenzy.
Actors: Anna Massey, Michael Powell, Pamela Green, Miles Malleson, Michael Goodliffe, + more
Initial Release: 1960
Directed by: Michael Powell
Also Ranked
#90 on The Best and Scariest Psychological Thrillers of All Time

Agree or disagree?
see more on Peeping Tom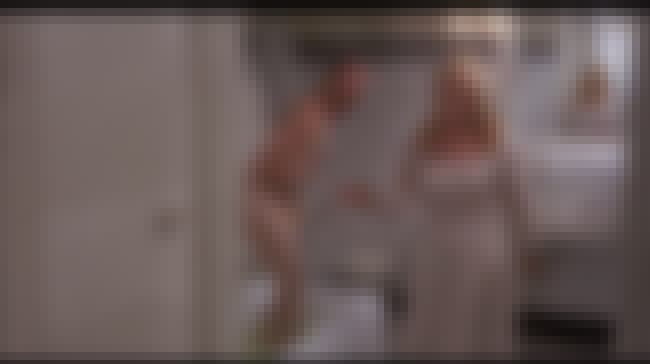 Billy Wilder is the most decorated director on this list, having won seven Oscars over the course of his 53 year career, including the Irving G. Thalberg Memorial Award. He was a certified genius, and made a dozen stone-cold classics in a half-dozen different genres (Sunset Boulevard, The Apartment, Sabrina, Double Indemnity, Some Like It Hot, etc). Unfortunately, he also made 1972's Avanti!.
In some ways, Avanti! is the slapstick equivalent of Hitchcock's Frenzy; old story, new tits and ass. Frequent Wilder collaborator Jack Lemmon sleepwalks through the role of an uptight American executive who goes to Italy to collect his father's body, only to strike up an affair with the free-spirited daughter (Juliet Mills) of the woman his father was carrying on an affair when he died. The nudity that earned the film its R rating feels tossed-in, and often times serves as a replacement for what would have been witty dialogue in an earlier Wilder film. The Apartment, also starring Lemmon, is far sexier than Avanti!, despite coming out a decade earlier and featuring no blunt sexuality.
But, hey, if you've got a hankerin' to see Jack Lemmon's ass from several angles, Avanti! is movie is for you.
Actors: Jack Lemmon, Juliet Mills, Clive Revill, Edward Andrews, Gianfranco Barra, + more
Initial Release: 1972
Directed by: Billy Wilder

Agree or disagree?
see more on Avanti!