Watchworthy
Older Actors That Youngsters Don't Know Used To Be Bad Boys

Updated June 29, 2020
17.3k views
13 items
Imagine a teenage Mark Wahlberg getting locked up for attacking two men for absolutely no reason. The Ted star is just one older actor that youngsters don't know used to be a total bad boy.
What do young people think when they hear the name Richard Harris? Chances are that they don't see him as the hard-drinking, controlled substance-using, cranky Brit who was notoriously difficult to work with. They probably only see the original Dumbledore, a beloved character from the world of Harry Potter.
For older generations, these past Hollywood bad boys were known for their antihero/villainous film roles, or perhaps their womanizing ways, or maybe even for their penchant for partying.
At a later point in his career, Christopher Walken got tired of playing the psychopath. Warren Beatty went from being one of the biggest womanizers in Hollywood history to a bonafide family man. Do younger generations even know that Michael Caine was the go-to antihero of the 1970s?
Which other old-school Hollywood bad boys changed their ways?
Data-driven recommendations based on voting from over 40 million monthly visits to Ranker.
Try the free app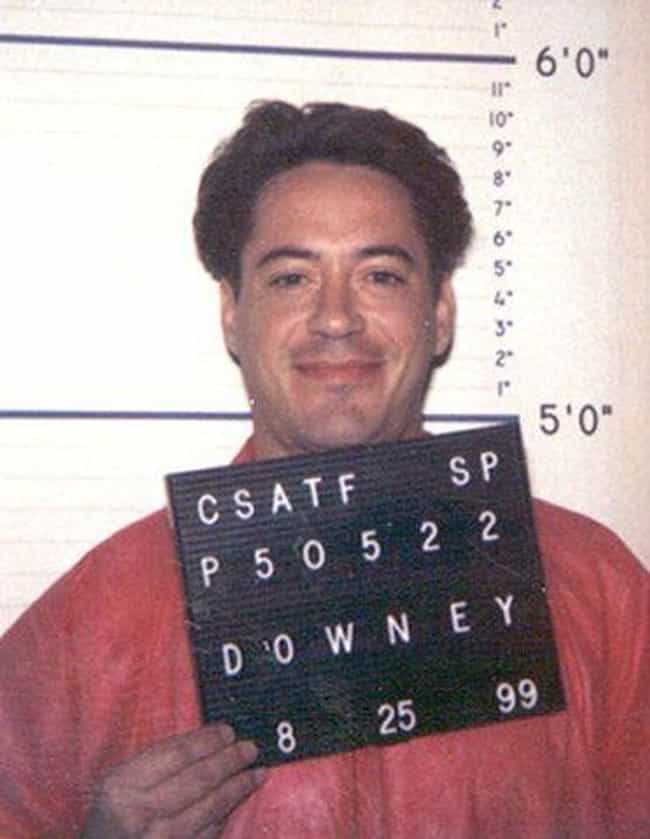 Robert Downey Jr.'s career took off in the 1980s. He became a go-to leading man. The actor earned an Academy Award nomination for his performance in the 1992 biopic Chaplin. Starting in the mid-1990s, however, Downey was detained several times on controlled substance charges. The talented actor was in and out of rehab. In 1996, he was booked for possession of controlled substances and an unloaded side arm. After police took him in for breaking into his neighbor's house, he received probation. However, he broke the rules of his probation and spent six months behind bars.
In 1999, following multiple arrests and rehab stints, he told a judge, "It's like I have a shotgun in my mouth, and I've got my finger on the trigger, and I like the taste of the gun metal." He lost several acting jobs due to his substance use problems and troubles with the law. However, in 2003, Downey finally got clean and has reportedly not used controlled substances since.
It's hard to imagine that the actor we now see as one of the most successful men in Hollywood has that kind of past. After making a few independent films in the early 2000s, Downey's career took off when he landed the titular superhero role in Iron Man. There have been three Iron Man movies, and Downey has appeared in the Avengers films, as well. The franchise has made Downey one of the richest and most respected actors in Hollywood.
Age: 53
Birthplace: Manhattan, New York City, New York, United States of America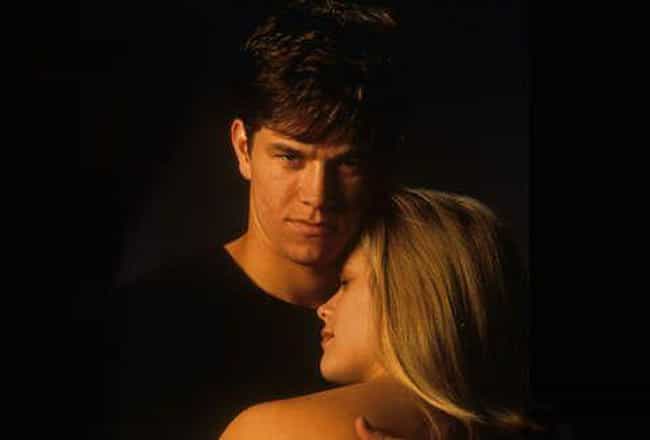 Before Mark Wahlberg started the hip-hop group Marky Mark and the Funky Bunch, he was a high school drop out, gang member, coke user, and dealer. When he was 16 years old, he attacked two Vietnamese men for no reason. He beat both of the men and even permanently blinded one of them. He pled guilty and received a two-year sentence. However, Wahlberg only served 45 days behind bars.
During his prison stint, Wahlberg became inspired to change his life. He sought counsel from a priest and decided to leave the thug life totally behind him. Upon his release, his brother Donnie (who was in New Kids on the Block) helped Mark get a record deal. Marky Mark and the Funky Bunch had a couple of hit songs before disbanding in 1993.
When it was time to move on from pop music, Wahlberg turned his attention to acting. In one of his first film roles, The Basketball Diaries, Wahlberg played a troubled teenager. A few years after that, he played a psychotic, obsessed boyfriend from hell in Fear. Walhberg truly proved that he could act and be a leading man when he portrayed porn star Dirk Diggler in 1997's Boogie Nights.
Walhberg quickly ascended the A-list Hollywood ladder and took on heroic movie roles. Films like The Perfect Storm, Three Kings, The Italian Job, and Transformers helped turn Wahlberg into a movie star. Today, Wahlberg has turned to comedy and family-friendly films, where he's mostly a reliable nice guy in movies like Ted, Daddy's Home, and Instant Family.
The actor is also known for being devoutly religious. The father of four gets up to pray at 2:30 am and also attends church every day.
Age: 47
Birthplace: Dorchester, Boston, USA, Massachusetts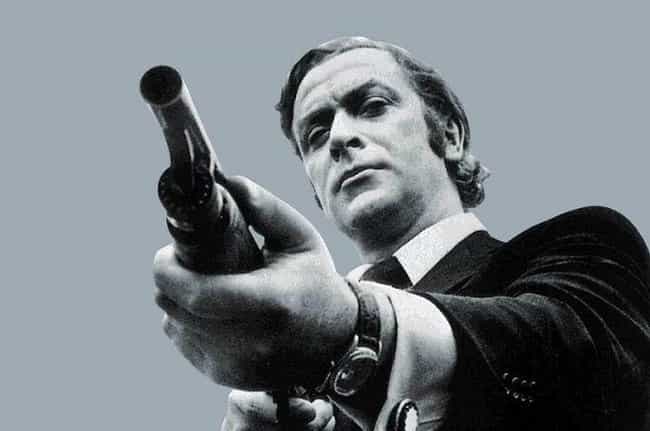 Sir Michael Caine has over 170 acting credits to his name. His early filmography includes several roles as an antihero and/or womanizer. In 1971, he played Jack Carter in the film Get Carter, which Total Film magazine named the nastiest character in film history. Carter is a ruthless and aggressive antihero. Caine played a womanizer in Alfie in 1966. In fact, in many of Caine's biggest movie roles, he portrays a cad or an adulterer.
He falls in love with his wife's sister in Hannah and her Sisters. In 1988, he played a con-man who wines and dines older women in order to take their money in the aptly named Dirty Rotten Scoundrels. He even falls in love with his best friend's much younger daughter in 1984's Blame It on Rio.
Younger movie audiences today most likely know Caine best from his role as the likable and ever-helpful Alfred from Christopher Nolan's Dark Knight trilogy. He earned an Academy Award for his portrayal of a kind orphanage doctor in The Cider House Rules. Many of his later films feature the British actor as an extraordinary good guy who helps the hero with his journey, like in Children of Men and Inception.
Age: 85
Birthplace: Rotherhithe, England, London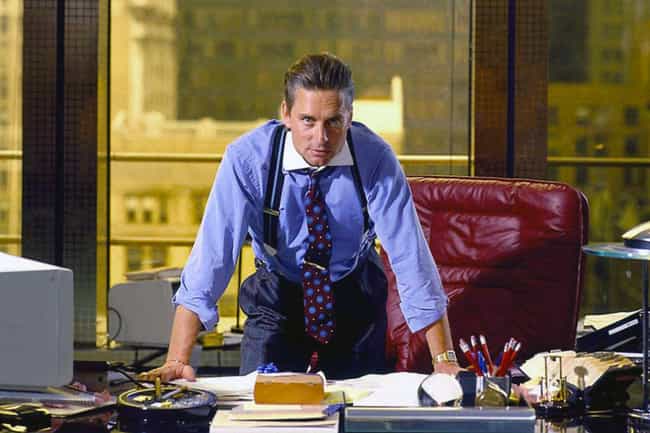 Michael Douglas oozed 1980s sleaze as Gordon Gekko in Oliver Stone's Wall Street. The actor embarked on an '80s roll of questionably moral characters in Fatal Attraction, Disclosure, and The War of the Roses. His character Steven Taylor attempts to end his much younger wife in The Perfect Murder. In The Game, his character Nicholas Van Orton is such a miserable millionaire that his brother needs to teach him an expensive lesson.
Douglas has settled into the twilight of his acting career. He currently stars in The Komisky Method on Netflix as an acting teacher who flirted with breakout success but never quite made it. He played the likable commander-in-chief in the love story American President. He's probably most known to younger audiences as Hank Pym, who is part of the Marvel Cinematic Universe. Pym is the physicist responsible for creating the Ant-Man suit and figuring out how to shrink humans down in size.
Age: 74
Birthplace: New Brunswick, New Jersey, United States of America