Weird History Which Classic Hollywood Star Matches Your Zodiac Sign?

If you're wondering which zodiac sign is most likely to become famous, you're in for some good news: it's all of them. The celebrity natal charts of these stars from classic Hollywood include a famous figure from every sign, including the Marilyn Monroe natal chart.
Many people consult their horoscope to find out if they're compatible with their partner or if they'll get that job promotion, but astrology can also be used to tell as about our personalities. Each of the 12 Sun signs of the zodiac has innate strengths, weaknesses, and other qualities that make us who we are. By exploring the zodiac signs of historic figures or old Hollywood celebrities, we can see which star qualities we all possess. Looking at old Hollywood zodiac signs can also give examples of how each sign deals with stress, fame, and living in the spotlight. Considering the high amount of scandals in old Hollywood, many of these celebrities definitely had some problems that were either helped or hindered by their zodiac signs. Here's what the stars have to say about these less celestial stars.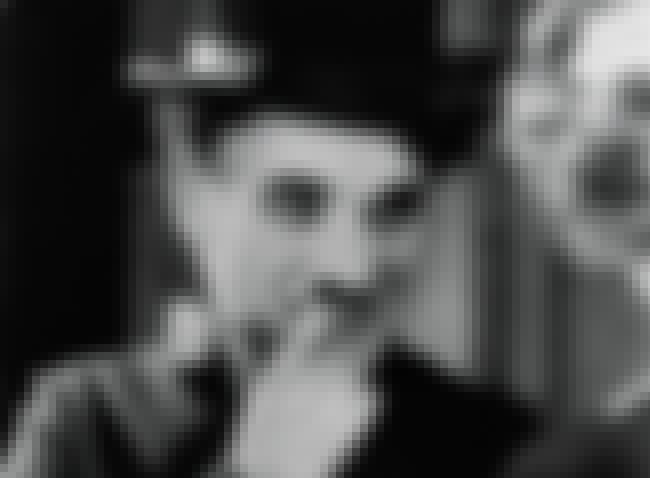 Although Charles Spencer Chaplin didn't say a word on camera for a large portion of his career, he still became one of Hollywood's biggest stars. An Aries born on April 16, 1889, Chaplin got his start on the British stage when he was a child. After coming to America, he rose to fame in the silent era of Hollywood, mostly for portraying a clown-like yet sentimental character known as The Tramp. Extremely multitalented, Chaplin was also known for his directing and filmmaking skills and even wrote the musical scores for some of his movies.
Chaplin's boldness, passion, and ability to get things done certainly correspond to the ram-like nature of Aries. Ruled by Mars, his drive to succeed made him a perfectionist, as he was known for shooting hundreds of takes and scrapping actors in the middle of production. Chaplin's lack of patience and impulsiveness led to numerous scandalous affairs and several marriages. His desire to forge his own path through Hollywood and retain his independence by forming his own studio was also spot-on Aries.
Also Ranked
#42 on The Best Actors in Film History
#29 on The Greatest Actors Who Have Never Won an Oscar (for Acting)
#50 on The Funniest People of All Time
#18 on The Funniest British and Irish Comedians of all Time
see more on Charlie Chaplin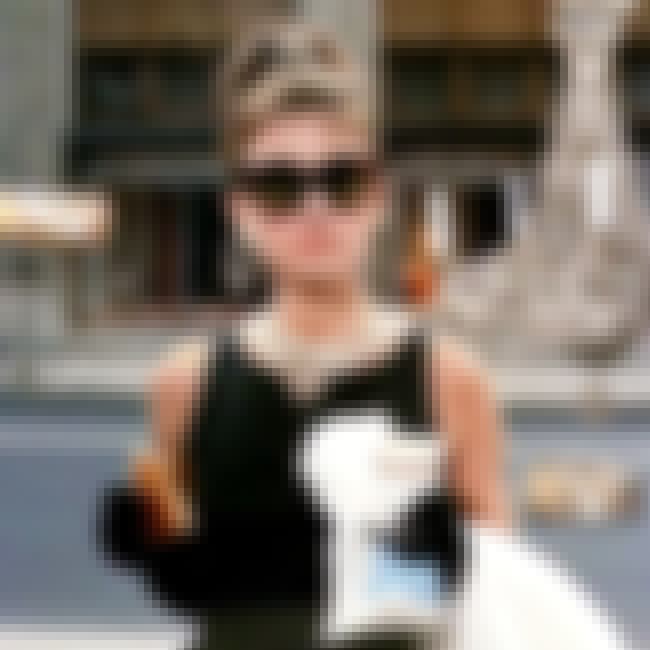 Born on May 4, 1929, Audrey Hepburn grew up in Belgium and began her performing career as a dancer. She captured Hollywood's eyes and heart after appearing in Gigi on Broadway. Hepburn often played glamorous yet down-to-earth women, gaining fans thanks to her personality as well as her fashion sense. After her most memorable role in 1961's Breakfast at Tiffany's, Hepburn continued to make movies and earn Oscar nominations for her work but decided to focus on humanitarian efforts in her later life, especially as an ambassador for UNICEF.
Hepburn adopted the Taurus trademark stubbornness in choosing her roles carefully and never deviating too much from her signature style. She may not have taken a lot of risks in her career, but the projects she did select gave her a healthy portfolio. Thanks to her confidence, strength, and demand to be respected, Hepburn succeeded in becoming one of the select few to achieve EGOT status. Her soft sensuality and classic beauty came through in Venus's influence on Taurus as well, and women will probably be copying her Breakfast at Tiffany's style for years.
Also Ranked
#3 on The Most Beautiful Women of All Time
#4 on The Best Actresses in Film History
#47 on The Most Trustworthy Celebrities in the World
#9 on The Greatest Actors & Actresses in Entertainment History
see more on Audrey Hepburn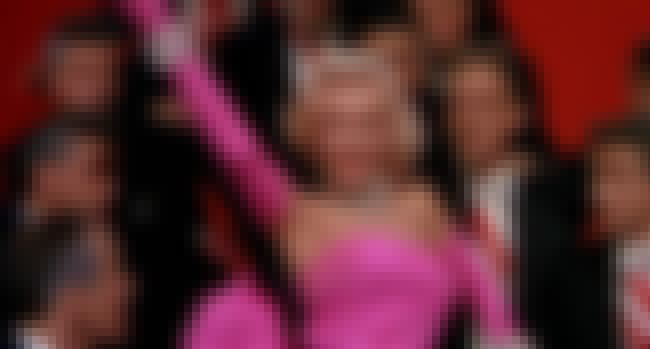 Marilyn Monroe may be the epitome of the twin sign since the glamorous persona that made her famous was a complete invention. Born Norma Jeane Mortenson on June 1, 1926, she never knew her father and had little memory of her mother who was placed in a mental institution. Monroe was a victim of several sexual assaults as a young girl, got married at 16, and started a modeling career before making it (really) big in Hollywood. By dyeing her hair blonde and changing her name, Monroe adopted a persona that oozed sex and the world loved it.
Embodying the Gemini comfort with being social and fun-loving, Monroe's breathy vixen side covered up the person she really was. Deeply insecure, Monroe had several failed marriages, was often reprimanded for being late to shoots, and blamed her tardiness on stress and illness. At one point, she apparently grew tired of the bimbo persona she'd adopted and tried to find work as a legitimate dramatic actress. Gemini has Mercury and Air element influences - which can imply an intellectual nature. Perhaps the fact Monroe never allowed this side to flourish led to her death by drug overdose. After all, one of her favorite possessions was an autographed photo of Albert Einstein.
Also Ranked
#20 on The Most Beautiful Women of All Time
#59 on The Best Actresses in Film History
#31 on People We Wish Were Still Alive
#61 on The Hottest Celebrities of All Time
see more on Marilyn Monroe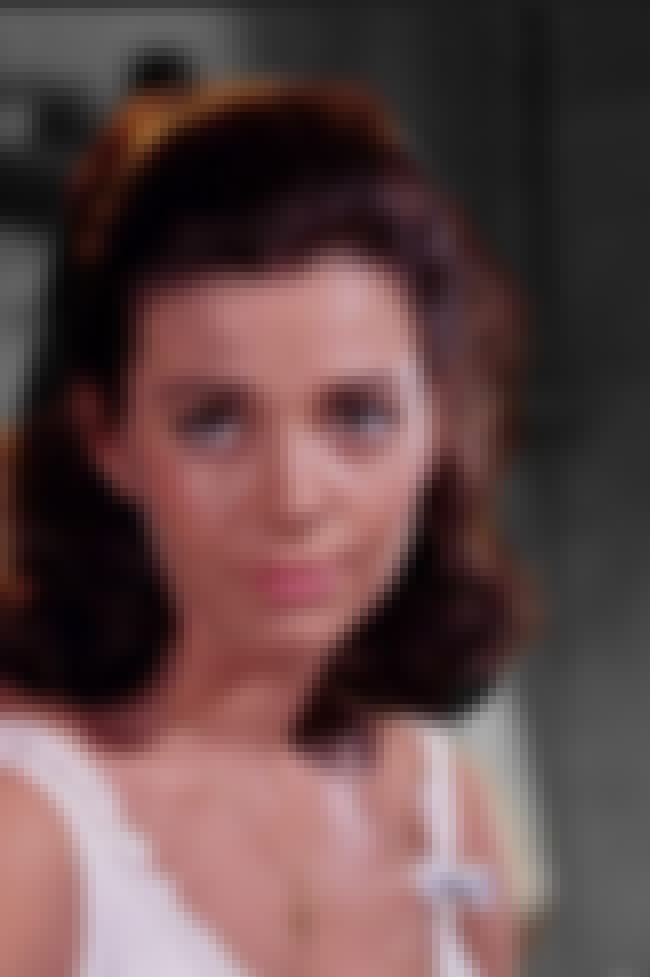 It's ironic Natalie Wood was a Water sign, since water ended up being a big negative in her life. She was a Cancer, born on July 20, 1938, and her mother Maria quickly took over her life, pushing her into a career as a child actress. Maria controlled pretty much everything her daughter did and told her about a curse that left Wood with a life-long fear of water. At the time Wood was working in Hollywood, some studios still used the contract system and she found herself obligated to Warner Brothers, trapped in her career as well. During a 1981 boating trip, she was discovered drowned.
If Cancers are sensitive crabs, then Wood was definitely a gentle girl who was forced to build a hard shell around herself to cope. Holding her emotional turmoil tightly inside, Wood rebelled against her circumstances with sex. This included losing her virginity at 16 to Rebel Without a Cause director Nicholas Ray during her screen test, numerous affairs, marriages, and divorces. With the emotional Moon's influence, Wood was a tender-hearted girl who just wanted to be loved, all the way up to her mysterious death.
Also Ranked
#43 on The Most Beautiful Women of All Time
#40 on The Best Actresses in Film History
#99 on People We Wish Were Still Alive
#15 on The Greatest Actresses Who Have Never Won an Oscar (for Acting)
see more on Natalie Wood