Total Nerd
The Most Clever Cosplay At SDCC 2015

3.8k votes
536 voters
109.6k views
25 items
There were so many cool things going on this year at San Diego Comic Con that we're just now beginning to wrap our heads around all the awesomeness! That Suicide Squad footage! Harrison Ford wasn't mean! And all of the amazing cosplay that went down throughout the entire weekend! Every year, cosplayers show up and totally blow our minds with their appreciation for their favorite character, design skills, and mind-blowing creativity. This year they might have topped themselves, and we can't wait to see what they wear next time. We hope you enjoy this rundown of what we think are the most creative and clever cosplays from the 2015 San Diego Comic Con.
It's probably not a tough guess that the Star Wars cosplayers were out in spectacular fashion this year thanks to the big time panel that was set for Friday. We saw so many amazing takes on beloved characters that we kind of had to cut ourselves off from Star Wars cosplay after a while. But don't worry, there's still plenty of great outfits to check out. On this list of the most clever cosplay at SDCC 2015 you'll find everything from beloved comic characters to mashups on new properties, and completely original takes on your old favorites. The costumes on this list are truly remarkable and it makes us happy to consider ourselves nerds.
Vote on your favorite super creative and neat-o cosplay from San Diego Comic Con 2015. And if there was a costume that you think deserves some attention, tell us about it in the comments!
Once Upon A Time, There Were Three Very Different Girls... Who Grew Up To Be Three Very Different Wookies. They're Brilliant, They're Beautiful & They Work For Me. My Name Is Chewbacca.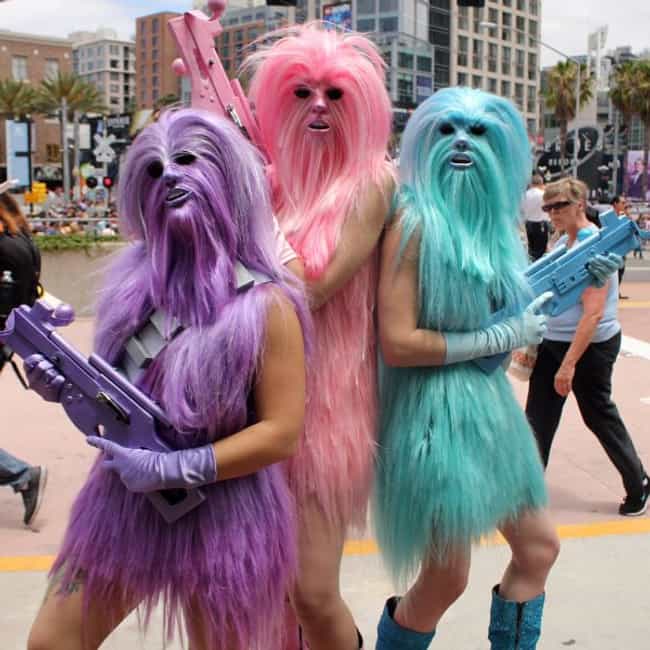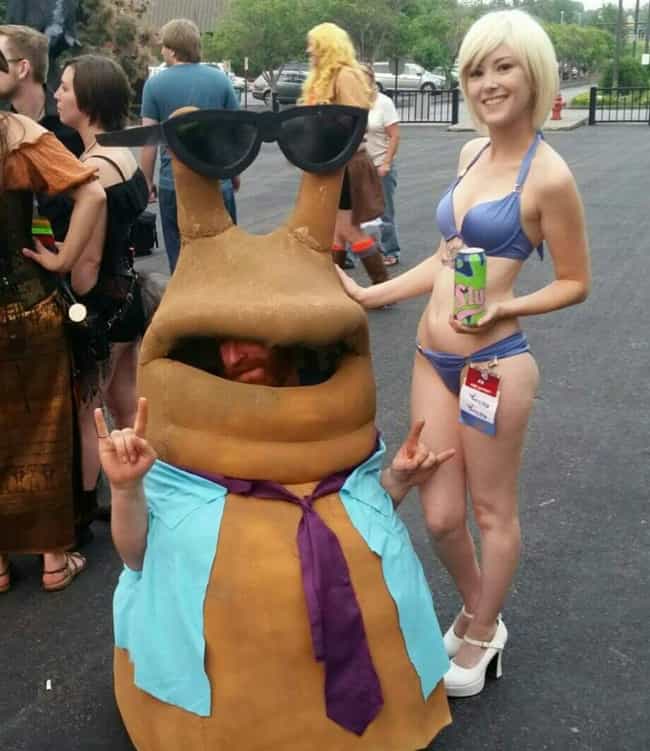 What Do You Do When Things Go Wrong? Why You EAT BRAINZZZ