Living
Gratuitous Butt Cheeks From Coachella

16.8k votes
2.2k voters
365.4k views
26 items
List Rules Must be showing butt cheek in shorts. Vote for the most gratuitous shots of butt cleave
Denim diapers. Butt huggers. Daisy Dukes. Jorts. Whatever you want to call the barely-there "shorts" the hipster ladies were clad in at Coachella 2014, there is no denying that the style of attire is better suited for some than others. When it came to Coachella fashion this year, there were butt cheeks as far as one could see in the desert (which, between alcohol and dust storms, wasn't always that far) and these are the best/worst of them (all depending on how you classify the butt cleave phenomenon).
Let's talk about list criteria: you had to be in the desert, at the Coachella Festival, wearing shorts that exposed at least a portion of your cheek. There were plenty of bikini wearers and other manner of half-dressed people; they don't count. This list of Coachella fashion fail pictures is all about girls wearing short shorts that aren't of a proper length (again, a matter of taste and preference) with their butts at least partially exposed.
Vote for your favorites! And may the fourth (of booty) be with you.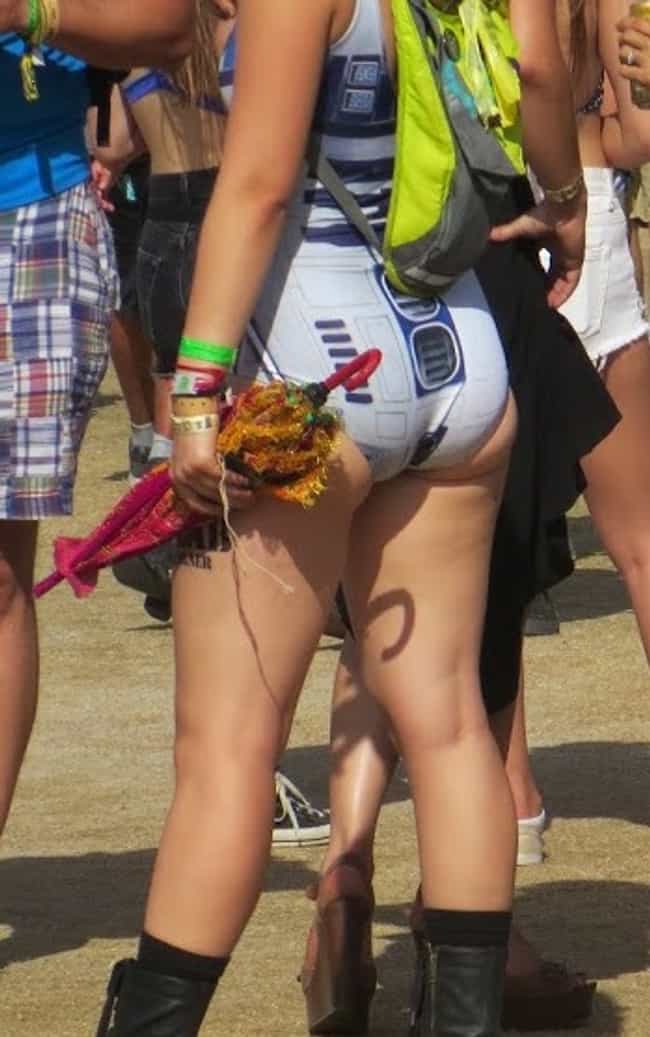 *NOTE- This is clearly a swim suit, but the caption was too good to pass on

Agree or disagree?