Entertainment
The Best Stephen Colbert 2016 Candidate Interview Moments

Updated November 6, 2017
816 votes
191 voters
1.8k views
18 items
List Rules Upvote the best quotes and exchanges from the 2016 candidates' appearances on Late Show with Stephen Colbert.
Since taking over the CBS late night spot with Late Show, Stephen Colbert has continued his reputation for snagging interviews with the most important people in politics. While the "Stephen Colbert" character appears to have been retired, Colbert himself doesn't shy away from asking tough questions, calling out boilerplate answers, letting candidates speak when they've got something to say, and cutting off interviews that aren't going anywhere.
As the 2016 campaign rolls on (and on and on and on), Colbert continues to give candidates on both sides of the aisle a forum to get their message out, persuade voters as to their worthiness, and take a few pointed barbs from the host. Expect dozens of interviews, and with them, quotable lines, exchanges, and maybe even a few Colbert burns. Some will be funny, some will be poignant, and some will probably be pretty hostile.
Here are the best quotes from Stephen Colbert's 2016 presidential candidate interviews. Vote up the best, most memorable quotes and moments!
Jeb Bush, Flaming Liberal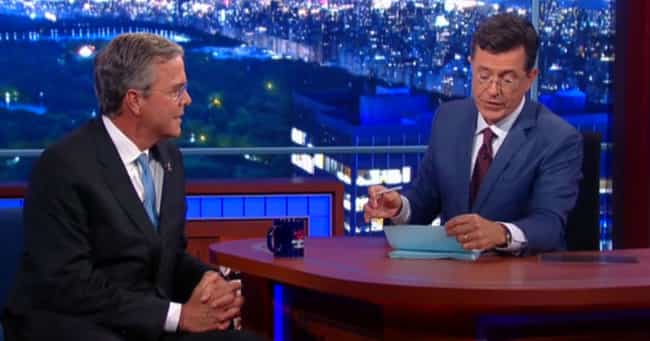 Bush:
"
I don't think Barack Obama has bad motives. I just think he's wrong on a lot of issues.[...] If you start with the premise that people have good motives, you can find common ground, even if they don't agree.[...] You can be friends with people that you don't agree on everything. We have to restore a degree of civility."
Jeb Is Going to Make You an Offer You Can't Refuse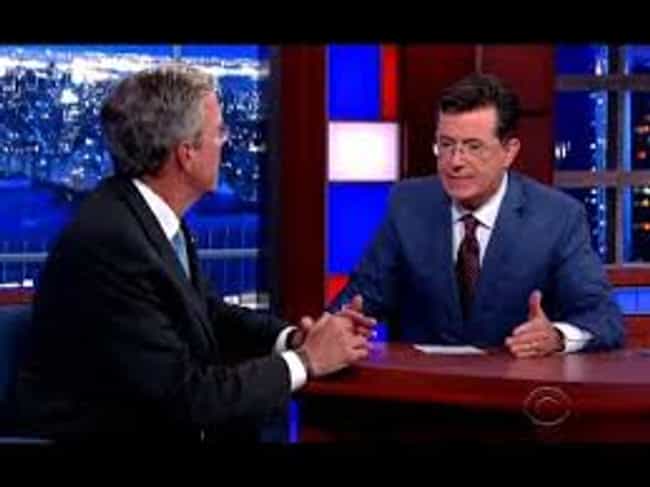 Bush: "Look, they called me 'Veto' Corleone in Florida."
Colbert:
"He is an anti-hero in that movie."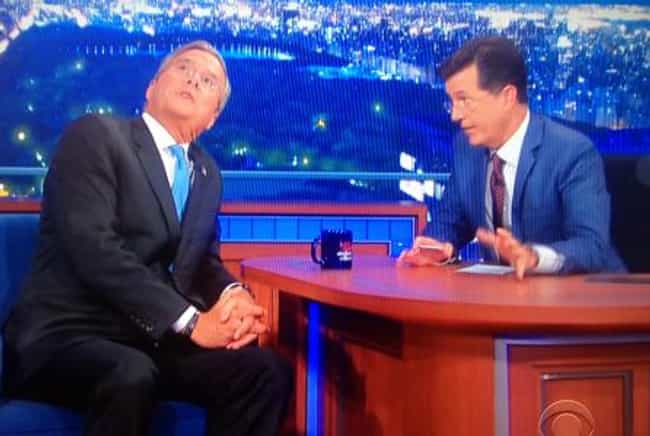 Bush:
"
I'm obviously younger, much better looking. I think my brother probably didn't control the Republican Congress's spending. I think he should've brought the hammer down on the Republicans when they were spending way too much."

Jeb! Mania, Running Wild on You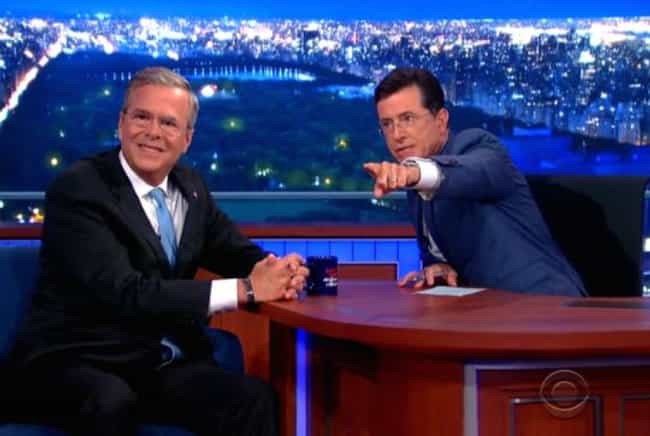 Bush:

"I've been using 'Jeb!' since 1994. It connotes excitement."